How to Become a Licensed Counselor in New Jersey
How Do I Become a Licensed Professional Counselor in New Jersey?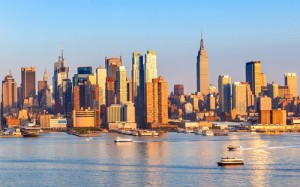 The New Jersey Professional Counselor Examiners Committee offers two levels of professional counselors: Licensed Associate Counselor (LAC) and Licensed Professional Counselor (LPC). These two licenses are progressive, a future counselor must first receive the LAC license and then fulfill the further requirements for the full LPC license. There are also specialist credentials available for those who wish to pursue them. The requirements for New Jersey's full LPC license are similar to most other states; a combination of a graduate degree, examination, and supervised practice.
What are the Requirements to Become a Counselor in New Jersey?
In the aftermath of Hurricane Sandy the New Jersey Counseling Association and many other organizations provided much needed crisis counseling for the people of New Jersey. Continued support for the victims of Hurricane Sandy will be needed for years to come. Another current issue on the hearts and minds of many people in New Jersey is the recently publicized topic of LGBT teens in the state. Whether a future counselor will be helping with crisis counseling, discussing LGBT issues with families and it's impact on their community, or a number of other issues their LPC license will prepare them to do the most good to the most people.
The Licensed Associate Counselor (LAC) license is awarded upon completion of a master's degree or doctorate in counseling and a passing score on the National Board for Certified Counselors (NBCC) and National Counselor Examination (NCE). The Licensed Professional Counselor (LPC) license is then awarded upon completion of supervised experience. This systematic and progressive approach to licensure in New Jersey equips future counselors with the necessary education and experience they will need to come alongside the people of New Jersey in their pursuit to lead a happy and healthy life.
What are the Supervised Experience Requirements for Becoming a Counselor in New Jersey?
Once the LAC license is obtained additional supervised experience is required before a full LPC license will be issued. If the future counselor holds a master's degree they must complete 4,500 hours of supervised experience. Only 3,000 hours are required if the applicant has completed 30 hours of counseling coursework in addition to their master's. New Jersey also offers one year of credit for pre-degree work. Also, internship and practicums that exceeded an applicant's educational requirements can count towards the total hours. Regardless, all new work will be done under the guidance of a qualified supervisor. Supervisors observe, offer critique, and lend their own valuable experience to help prepare the future counselor for their career. Additionally, a LAC licensed counselor working toward their full LPC license may not begin private practice or receive payments from clients during their supervised experience.
Excellent record keeping on the part of both the supervisor and licensee will enable a timely issuance of the full LPC license at the conclusion of the supervised experience.
What are the Examination Requirements for Becoming a Counselor in New Jersey?
In addition to the necessary education requirements the LAC license will be issued upon an applicant receiving a passing score on the National Board for Certified Counselors (NBCC) and National Counselor Examination (NCE).
The NCE consists of 200 multiple choice questions designed to assess knowledge, skills and abilities of licensure candidates. You will receive your score within 8 weeks of the examination. Study guides are available via the NBCC.
Note: For more information on how to become a counselor in the state of New Jersey, please visit the Professional Counselor Examiners Committee.
Counselor Career Outlook In New Jersey
For the next few years counselors holding the LPC license in New Jersey are uniquely positioned to help rebuild communities with the important service they provide. The salary range for counselor's in New Jersey are among some of the highest in the nation. The data available through the Bureau of Labor Statistics shows an average income of between $45,000-$49,000 per year for professional counselors in New Jersey. Individual salaries will vary greatly depending on level of education, location, specialization, and the type of counseling provided.
Research Additional Psychology Professional Licenses Granted by New Jersey:
Schools with Degree Programs Accepting Students from New Jersey