How to Become a Licensed Professional Counselor in Hawaii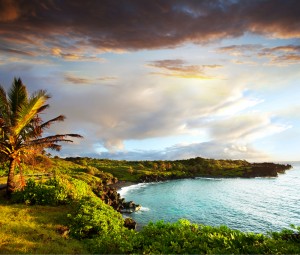 To be considered a Licensed Professional Counselor in the state of Hawaii, you will need to have earned a Master's degree in counseling. In this state, a counselor is credentialed in reference to a Licensed Mental Health Counselor, also known as (LMHC). You will need to check with Hawaii's education guidelines in order to ensure you are studying everything you need to at your college or university you are enrolled in. You not only need to obtain a Master's degree, you will need to make sure you have supervised practice and complete as many internship hours as your state specifies.
What are the Requirements to Become a Counselor in Hawaii?
To be considered into being a LMHC in Hawaii, you will have to meet the Hawaii Board requirements. If you go to a college/university in a different state, you will be responsible to make sure that specific college/university is accredited by Counsel for Accreditation of Professional Counseling and Related Programs. The education requirements, regarding coursework must be met in order to qualify.
If you have attended another college/university, you will be required to have that specific college/university send your transcripts that you have earned along with your Master's Degree or your Doctoral Degree to the Hawaii Board. There is a fee of $60 that should be sent to the Commerce and Consumer Affairs. This is not the licensing fee that will be due at a later time. Make sure you have your postgraduate supervisors and your practicum supervisors notarize the form that is in reference to verifying your supervision and practice.
What are the Supervised Experience Requirements for Becoming a Counselor in Hawaii?
For the LMHC, you will be required to counsel under professional supervision between 2-4 years. The professional who will supervise you will be either a clinical social worker, counselor of mental health, psychologist, psychiatrist, advance practice nurse, or a family and marriage therapist.
The total supervised practice must be a minimum of 3,000 hours. In that time, you will need 100 hours of clinical supervision face to face with clients. To show proof of all your supervised experiences, you will need related verification forms that need to be filled out by the clinical supervisor. Make sure the verification forms are notarized by the professional(s).
What are the Examination Requirements for Becoming a Counselor in Hawaii?
You will have to hold a Master's or Doctoral Degree in counseling. The degree you hold must include 70 two-quarter hours of coursework or 48 semester hours. You need to have at least two semesters of practicum work. This type of work is to have each three-semester hours. You need to have studied the following for at least three semester hours each:
         Lifestyle and career development
         Counseling theories and applications
           Group theory and practice
           Human growth and development
           Test and measurement
           Behavior appraisal
           Research and program evaluation
           Ethics and professional orientation
           Cultural and social foundations
Note: For more information on how to become a counselor in the state of Hawaii, please visit the Board of Behavioral Health and Therapy.
Counselor Career Outlook In Hawaii
The Bureau of Labor Statistics  states that Clinical, Counseling, and School Psychologists have an annual salary of $90,420. Generally, the specific licensing has a lot to do with the salary. The median wage for a counselor in the state of Hawaii is $43.47 per hour. If you fell under the category of Psychologists, all other, your annual salary would be approximately $86,370. The median hourly salary for that category is $41.53 per hour. The rate will change according to the category you are in.
Research Additional Psychology Professional Licenses Granted by Hawaii:
Schools with Degree Programs Accepting Students from Hawaii