How to become a psychologist in Georgia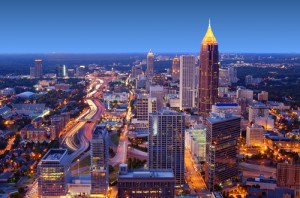 The state of Georgia requires all of its psychologists to have a doctoral degree in psychology from an accredited or approved school. Your doctoral degree must be in psychology or a closely related field such as educational psychology.
The educational requirements for Georgia are very similar to what other states require for the psychologist license.  To practice in this state, a minimum of a PsyD or PHD is required.
What Education Requirements do I Need to Become a Psychologist in Georgia?
After you have gained you master's degree you must continue with higher education and achieve a doctorate degree, either a PhD or a PsyD, before you can meet the requirements for licensure in the state of Georgia.
In order to gain licensure as a psychologist in the state of Georgia you must gain a degree at doctorate level; this is necessary to comply with the licensure requirements. You may study for a PhD or a PsyD in psychology or a closely related field and the degree must be from an approved educational institution. Read more on GA psychology degree programs.
Below is the complete educational path for the Psychologists:
Georgia Psychologist Work Experience and Examination Requirements
While studying for the last year of your doctorate you are required to complete an internship that meets the standards of the American Psychological Association or equally the Georgia State Board of Psychologists. Following completion of your doctorate degree, either a PhD or a PsyD you must then begin to gain 1500 hours of supervised experience. Licensure requirements in Georgia demand that this experience must be completed within a two-year period, further stipulations are that 500 of the required hours must involve direct client contact and a licensed psychologist must supervise all hours.
Once you have achieved the necessary total of supervised hours you can then complete the application for licensure, you can find the form and further instructions on the Georgia Board of Examiners website. The board will then evaluate your application and if it is approved you will then be eligible to sit the Examination for Professional Practice in Psychology (EPPP). The Georgia board of psychologists will contact you if you are eligible with further information on the exam.
Note:  For detailed information about how to earn a psychology license in Georgia, please see the Georgia board of psychology overview of licensure as a psychologist.
What can I do with a PSYd vs a PHD in Georgia?
Once you have completed your doctorate degree you have met all of the educational requirements for licensure and you are well on your way to practising as a psychologist in Georgia. Whether you chose to complete a PhD or PsyD will now have some impact on your career options. Due to the nature of the course PsyD graduates are suited to very clinical careers that involve large amounts of patient contact. PhD graduates on the other hand can also consider the possibility of working in research or teaching.
Though both counted as doctorate degrees the program of a PhD differs greatly to that of a PsyD. A PhD program has a heavy emphasis on research and requires all of its students to produce a thesis that contains original research and contributions to the field of psychology. A PysD on the other hand is a shorter course, meaning its students are more likely to self-fund instead of gaining funding. PsyD students are also asked for a shorter thesis than PhD students, this is because it does not have the same level of research involved.
Psychologist Career Outlook In Georgia
The average annual salary for psychologists in Georgia is around $64,310. At the beginning of your career you can expect to earn about $31,960 and then progress to about $82,260 for more senior positions.
Research Additional Psychology Professional Licenses Granted by Georgia:
Find information regarding tuition, financial aid, enrollment dates and curriculum by requesting information from the programs below: