Choosing to Focus on Research as a Psychologist
<!- mfunc search_box_body ->
<!- /mfunc search_box_body ->
<!- mfunc feat_school ->
Featured Programs:
Sponsored School(s)
<!- /mfunc feat_school ->
As one of the most popular undergraduate majors in the United States, psychology prepares students to gain entrance in a range of rewarding and exciting careers. Every year, students will cultivate an interest in pursuing an advanced course of study that solely concentrates on the research aspect of psychology. Educators and experts stress the importance of students preparing early for the application process, thoroughly researching their options, and becoming more active within the field.
See "So I majored in psychology".
The Process of Psychology Research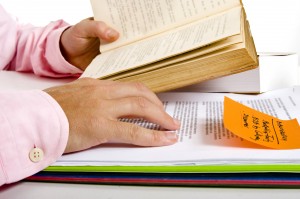 Psychology is the science that deals with the mind and behavior. From analyzing basic brain functions to examining complex social relationships, psychology research involves a wide range of studies that may include human and/or animal subjects. Understanding the research process of a psychologist involves learning the significance of the scientific method, which is the way that scientists and researchers come to conclusions regarding human behavior.
The Scientific Method is a set of principles and procedures that researchers use to create questions, collect data, and arrive at conclusions. This approach allows researchers to accomplish their goals for their psychological studies, which is to describe, explain, predict, and in some cases, influence processes or behaviors of the mind. The ultimate goal of scientific research in psychology is to illustrate behaviors and give details on why they take place. Researchers also strive to predict (and sometimes, modify) human behavior.
Before people begin the process of research, they must select a topic of study. Researchers then conduct an exhaustive review of existing publications and information that relates to the subject. In the end, it becomes clearer as to which topic questions remain unanswered. A researcher may examine books and academic journals that date back decades to assess the most relevant topics of study. All background material helps a researcher formulate the first step in the psychology research process – the hypothesis.
The four steps of the research process are:
Step 1 – Formulate a Testable Hypothesis: A hypothesis is an educated guess about the relationship between two or more variables, or a specific occurrence or trend. Researchers go on to provide an explanation of their research, which either proves or disproves their theories.
Step 2 – Create a Study and Collect Data: There are two basic types of research methods to consider that fit the need to collect data for a study – descriptive research and experimental research.
Step 3 – Examine Data and Reach Conclusions: A researcher looks over the information they collect, and with the help of statistics, they summarize the data, analyze results and draw conclusions about their findings.
Step 4 – Report the Findings of the Study: Researchers lastly share their findings by creating a description of the study, and publish an article in an academic or professional journal.
Types of Psychology Research Methods
Psychology research takes place inside of laboratories, and often includes experiments, testing, and the analysis of statistical data. Psychology researchers may also work in the field (gathering data in hospitals, schools, workplaces, and even on city streets) with a goal to observe and study behavior in their most naturally-occurring settings.
Not every psychology researcher will use the same methods to study their topic of interest, and it all depends on his or her sources of information, data samples, and data collection techniques.
A researcher may collect qualitative data, quantitative data, or both.
Qualitative psychological data involves research findings that do not include statistical or other related procedures, while quantitative psychological data involves research findings that incorporate a mathematical model or statistical estimation.
Common approaches and data collection methods for psychology research include:
Case Studies: A thorough analysis of a single person, small group, or event, such as studying a man with a rare, incurable brain disease.
Content Analysis: A study of recorded human communications, such as books, laws and art. Examples include the analysis of the speeches of Kennedy and Nixon in televised debates, or the examination of graffiti of males and females in public bathrooms.
Cross Sectional Study: Samples of a population sheds light on information relating to specific measures. An example is a researcher who questions whether sugar consumption affects a specific health concern.
Field Experiments: Traveling to hunter-gatherer regions in South America to test out universal relationship behaviors is an example of research that studies subjects in his or her natural setting.
Survey: Random sampling of a population using a question-format collects valuable information. Examples include public health, market research, and government surveys.
Education Requirements of a Psychology Researcher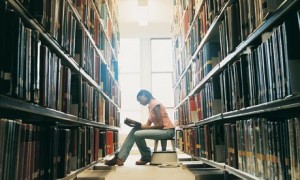 According to the U.S. Bureau of Labor Statistics, psychologists require a master's, specialist, or doctoral degree in psychology. Those with an interest in conducting research or pursuing a career in academia require a master's or doctorate degree.
A bachelor's degree in psychology allows people to work as research or administrative assistants for psychologists. Other job prospects include becoming a technician in a related field (such as market research) or assisting psychologists in mental health centers and correctional programs. After acquiring years of experience under the guidance of professional psychologists, many people make the decision to pursue graduate and doctoral studies in psychology.
While the doctoral degree is the standard for independent research or practice in psychology, the number of psychology students who pursue a terminal master's degree has increased sixfold since 1960 – master's degrees totaled at least 21,400 in 2008. A master's degree in psychology allows people to work as assistants under the supervision of doctoral-level psychologists. Master's degree holders with several years of business experience obtain jobs in consulting and marketing research, while others land jobs within the government, universities, or the private sector as researchers, data collectors, and analysts.
A doctorate's degree in psychology typically involves five to seven years of graduate study, which ends with a dissertation involving original research. The advanced degree opens many doors to opportunities involving research and teaching positions at universities, health care services, private industries, and with the government. Psychologists with a doctoral degree often choose to conduct their own research studies while accepting a career position in the meantime.
Individuals that obtain a higher level of psychology education and experience typically encounter a larger number of job offers and opportunities to conduct research over someone without an advanced degree, other credentials, and years of experience.
Ways to Gain Experience in Research Psychology
Students with an interest in pursuing the academia route of psychology benefit the most when they accumulate as much experience as possible. Those who start early gain a definite competitive edge.
"The most noticeable current trend is just how many undergraduates are getting involved in research," says Gary W. Lewandowski Jr. Ph.D, the Department Chair of the Department of Psychology at Monmouth University. "Not only are more students getting involved, but more are doing so at a high level [such as] presenting at research conferences."
The most important thing that Mitchell Metzger says he tells students about research is to get involved early. "We have many of our students helping out in the lab with research projects as early as their sophomore year," says Metzger, a professor of Psychology at Ashland University (Ohio) and department chair since 2007. "When a student gets involved early in their undergraduate career, they really have the opportunity to build a variety of experiences by the time they graduate."
He says that while the students may start out in 'lower level' research roles such as data collection and data entry, they are undergoing valuable preparation for diving more deeply into the research process.
The countless opportunities that a student can gain psychology research experience and knowledge are:
Help Out a Professor – Dr. Lewandowski suggests getting started as early in your academic career as possible. "Even if you have not had a research class yet, if a professor is willing to have you help out, you will not only get a head start, but will learn a lot that will make taking the class easier," he says. "The more experience you can get the better."
Find a Mentor – Some of the best ways to gain experience in psychology is learning from those already in the field. "The amount of work may be daunting at first, but just like anything else, you adjust over time and find new ways to manage," says Kongit Farrell, who is a life and relationship coach with a Master's degree in Clinical Psychology from Pepperdine University. "Just keep at it and work on finding a mentor to help."
Attend or Present at a Psychology Conference – "We have a number of graduates with multiple conference presentations under their belts by the time they finish their bachelor's degree, which is a huge advantage for them as they apply to graduate schools," says Metzger. "Many graduate programs see undergraduate research experience as valuable, regardless of what the specific area of research might be that the student was involved in. 
Write and Publish Articles and Papers – "It is becoming more necessary for undergraduates to have co-authored journal articles in order to get into Ph.D. programs after college," says Dr. Lewandowski.
Become a Research Assistant – Obtaining a research assistant position is a valuable opportunity to gain experience, and forge professional connections that can help in the future. Universities, hospitals, and private organizations hire assistants to conduct research on psychology projects. Having previous experience working in labs or on academic research projects improves the chance of being accepted into advanced degree programs and research jobs after graduation.
Join a Psychology Organization – There are psychology-related organizations and associations that cater to varying ethnicities, regions, nations, and fields of study. For example, the Association for Psychological Science has more than 20,000 members and is the largest general psychology organization that mainly concentrates on research.
Independent Research with Faculty Advisor – Taking advantage of independent research and study projects allows undergraduate students to work closely with professors who serve as advisors. The student and faculty usually share a mutual interest. These professors can also write strong letters of recommendation for future graduate study, which demonstrates a student's ability to work independently.
"A growing trend [in the field of research psychology] is the recognition of the value of undergraduate research for building critical thinking skills, analytical skills, and communication skills," says Lewandowski.
Graduate school programs aim to further strengthen these necessary qualities and skills of someone with an interest in pursuing a career in psychology research. This includes:
Analytical skills help students perform psychological research by sharpening their ability to examine information and draw logical conclusions.
Communication skills aid a psychologists' ability to listen to and speak with subjects.
Observational skills help a psychologist study attitude and behavior by perfecting their ability to analyze the facial expressions, actions, interactions, and body positions of people.
Patience allows researchers to deal with subjects who exhibit mental or behavioral disorders.
People skills help researchers work well with their test subjects, interviewees, and other medical professionals.
Problem-solving skills assist researchers in pinpointing treatments and solutions pertaining to mental and behavioral issues.
<!- mfunc search_btn -> <!- /mfunc search_btn ->
Before Applying to Graduate Schools for Psychology Research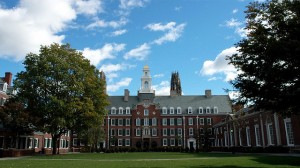 Acceptance rates to graduate psychology programs range between one and five percent, which leads schools to advise serious students to dedicate a great deal of time preparing and researching their options before applying to psychology graduate programs.
Students with an interest in graduate-level psychology research tend to experience a more beneficial application process when they pinpoint a specific area of study before applying.
Conducting an ample amount of research also makes final school selections much easier to achieve, and helps iron out the details of future plans. It is important for students to apply to a program that accommodates their values, abilities and interests. Finding the right graduate program is one of the keys to succeeding in the psychology research field.
Dr. Lewandowski is a researcher who studies intimate relationships and the self. He says that this subject allows him to concentrate on topics that he is 'eternally curious about' regarding what makes some relationships successful while others fail, such as attraction, cheating, and break-ups.
"From my experience, students can learn the importance of staying true to your interests," says Lewandowski. "I love what I research, which has made it a lot easier to be successful.
Incorporating the primary interests of a student with the availability of specialty programs and personal criteria such as location, cost of tuition and time commitments, helps students narrow down their options for choosing the right psychology graduate school.
A good resource for researching psychology graduate programs of interest is the American Psychological Association, which publishes the Graduate Study in Psychology and Related Fields – a listing of  all graduate programs in North America by state and subject area. The Princeton Review also provides helpful information. Books on graduate programs are also available at the school library, career services office, and campus bookstores.
Some experts recommend applying to at least six graduate psychology schools, while others suggest applying to as many as 20. However, application fees get expensive, so requesting applications only from the schools a student truly wishes to attend will help them stick to a budget. Therefore, spending quality time investigating available options not only makes the overall application process easier, but also saves money.
How to Apply to Graduate Schools for Psychology Research
Students who prepare early and get acquainted with the psychology graduate school application process face an easier road towards fulfilling their research career goals. Aside from filling out the proper forms, maintaining an acceptable GPA, and demonstrating research experience, there are four significant components relating to the typical application package – official undergraduate transcripts, Graduate Record Examination (GRE) scores, a personal statement, and letters of recommendation.
Schools generally expect applicants to fulfill the following:
1. Submit Graduate Record Examination (GRE) and other test scores – Most psychology graduate schools require GRE scores – a computer-based test that students take well before application deadlines. The GRE includes electronic testing that rates a student's Verbal, Quantitative, Analytical Writing aptitude. Many graduate schools also request the results of the Psychology Subject Exam – a paper test that is held three times a year.
2. Maintain a strong undergraduate GPA – Advanced degree programs in psychology typically accept applicants who possess a median GPA of 3.7 with a GRE score more than 1100, and relevant research experience. For some master's programs in psychology, a GPA of 3.4 is fairly competitive. For doctoral programs, students fair well with a GPA of 3.5 or higher.
3. Furnish exemplary letters of recommendation – Professors often tell students to discuss recommendations well in advance with faculty members in a face-to-face manner. Faculty members that a student takes at least two courses and performs at a high level (preferably a combination of no less than 'A' and 'B' grades) make the best choices. Academic interaction outside of class with the professors is a plus.
4. Write a personal statement (or statement of purpose) – A student's statement is his or her chance to add a personal touch to the application process. It sets students apart from one another, and gives the opportunity to share specific interests in the field, strengths, skills, career goals, and aspirations. A student often shares the reason why they are applying to a specific program. The selection committee uses a personal statement to assess a student's writing ability, as well as determine who the best fit for their program is.
5. Prepare a vita – Students wishing to enter a graduate or doctoral program for research psychology write a vita, which is basically an academic resume. Typical features include professional/academic honors and awards, honor Society memberships, Dean's List recognition, research concentration, presentations at professional conferences or workshops, publications, and memberships in professional organizations.
6. Demonstrate relevant research or work experience – Having research and experience in psychology significantly boosts the value of an application. Work and volunteer activities in psychology also highlight a student's enthusiasm and commitment to the field.
Psychology Research Grants and Scholarships
There are numerous research grants and scholarship opportunities available for students looking to fund their pursuit of obtaining an advanced degree in psychology. A few options include:
<!- mfunc search_btn -> <!- /mfunc search_btn ->
Challenges of Becoming a Psychology Researcher
Graduate programs in psychology prepare students for the oftentimes rigorous schedule of juggling numbers and sorting endless information – skills a student needs to work on as an undergrad. But first, students must find his or her niche, and solidify their position within the field.
Lewandowski says that students may face the challenge of finding a professor who does research in the exact topic of their interest. "However, the good news is that any research experience is good research experience, and the exact topic is less important," he adds. "Even if you know you want to go on to study treatments for anorexia, your undergraduate research does not need to have the same focus."
Sometimes, the challenge is not finding a professor within the same niche to study under, but instead, locating people who are open to new theories and approaches within the field.
"I focus on applying biological concepts to social science," says Farrell, who studies topics such as why women and men make the choices they do in relationships. "It's a relatively new approach and because of this, sometimes people have not been receptive to my ideas."
However, Farrell says that over time, more people grew to realize that her work was correct, but she mentions that "being a thought leader in any profession can be daunting."
"You just have to do good work, have faith in your vision, stick to your guns, and keep moving forward," adds Farrell. She also says that developing a supportive group of friends, mentors, and loved ones makes a great deal of difference.
Becoming a psychologist that concentrates on research is often a time-consuming journey.
"One of the main challenges for our students is prioritizing their time to fit research into their busy lives," notes Metzger. "Once a student buys in to the idea that these experiences will be valuable to them, they'll need to prioritize their time to do these experiences as they are often completed outside the context of a class they are taking [for example]…they do research in their spare time."
Metzger says that some of the students at Ashland University may only have a few hours each week to devote to research, while others have considerably more time in the schedules for such activities. "Regardless of how much time they have to engage in the research process," adds Metzger. "Any exposure will be better than no exposure."
Farrell is also a reminder to students to remain steadfast in the field.
"Be prepared for long hours, and a lot of numerical and data analysis work," says Farrell. "On the flip side, this work could lead you to a very rewarding and financially lucrative career stretching from
entertainment, to business to health to politics; the world can be your oyster!"
Job Prospects for Psychology Researchers
Upon graduation, psychology researchers typically find jobs either out in the field, inside a classroom, or in a laboratory. The majority of lab research takes place in universities, government agencies (such as the National Institute of Health), and private research organizations. Some graduates may find employment in management or administration after serving many years as an active researcher.
Psychology researchers may work independently, join a team, or participate in collective research on a national or global level. In 2010, psychologists held about 174,000 jobs: working self-employed (about 34 percent), in educational services (29 percent), and in healthcare settings (20 percent). Some non-profit organizations and many colleges will hire people with a bachelor's degree in psychology to conduct research. A few government organizations and some private businesses may do the same.
The APA tells students to pool their resources and experiences as they look for a psychology research position, including internships, participating in service learning events, and even volunteering at a school. Eric Landrum, PhD, author of "Finding Jobs with a Psychology Bachelor's Degree," says that networking is critical. Staying in contact with professors and faculty is also an asset since graduates still require references and letters of recommendation when applying for psychology jobs.
However, it is the graduate with an advanced degree in psychology and solid experience under his or her belt that qualifies for more job opportunities. There are also many job positions available that incorporate other areas of interest, such as:
Alcohol and Drug Research: Example studies of interest include the impact of alcohol and drug abuse, fetal alcohol syndrome, long-term effects of a drug on the central nervous system, or a drug's impact on a pregnancy.
Experimental Research: Researchers that enjoy conducting experiments in a lab often explore the cause and effect of human behavior, physiology, and psychology. They rely heavily upon test results, surveys, questionnaires, and observations.
Medical School Research: Speaks best to graduates with an interest in medicine, academia, obtaining grants/fellowships, and lecturing.
Military Research: Researchers may study post-traumatic stress disorder, the effects of war on soldiers during enlistment, depression and aggression within the armed forces, and drug use after retirement.
Nutrition Research: Questionnaires, surveys, and interviews help researchers study the eating habits of males and females, and sometimes involve issues, such as bulimia, anorexia, excessive weight control and malnutrition.
Social Research: Surveys, interviews, and observation helps with the field study of social issues, such as criminal activity, homelessness, and poverty.
Trends in Psychology Research
As the American population evolves, the demand for clinical and research psychologists increases. Research psychologists fill the duties of identifying the services and solutions that benefit an aging population who is living longer, and facing an upsurge in mental and physical obstacles.
Farrell says she is seeing a switch from compartmentalization to integration within the field. "…psychology is no longer just about your findings," she says. "…but finding out ways to apply your findings to other disciplines.
Psychology researchers play roles such as assisting in the development of programs for special groups, such as veterans with war trauma, individuals with autism, patients with mental disorders, and people with job stress.
The opportunities for people with advanced degrees in psychology are expanding in number, as there is a greater need to move towards illness prevention rather than simply making a diagnosis and treatment plan. The majority of today's issues within society involve behavior problems that include chronic health conditions or disease, drug addiction, poor personal relationships, disregard for the environment, and violence. Research psychologists play a greater role in contributing solutions to these problems by using thoughtful methods of data collection and analysis that helps develop effective intervention strategies.
The increasing diversity throughout America places research psychologists in higher demand to develop and enhance existing treatments and approaches to meet the growing needs of people representing different races and ethnicities.
Just as a constantly evolving society affects psychology research, advancements in technology also play a role in the current trends sweeping the field, such as:
The Internet: The Internet changes the face of data collection and the exchange of information. The advantages, such as having a greater access to research, helps improve the science of psychology. Research psychologists use prominent online databases, such as PsychInfo and ERIC, to aid the literature review process.
Psychologists also use email alerts to receive updates regarding the leading publications in the field. Other benefits include the sharing of cross-cultural psychology ideas, the ability to conduct online experiments, and the creation of archived data sets for secondary analysis.
Online research also has its downfalls that can detract from the validity and effectiveness of studies, including the potential for obtaining and spreading misinformation. One of the reasons the American Psychological Association's online journal Prevention & Treatment is a success hinges upon maintaining a high standard of scholarship. Not all resources follow suit, which causes a detrimental effect on the outcome of studies and data analysis.
Researchers who use the Internet as a tool for data collection must seek out reputable methods and sources of information, such as specially designed websites, highly rated, well-organized databases, and efficient software.
Advancements in Equipment and Software: Advancements in equipment and software play a significant part in the research process of psychologists that go beyond the distribution of research findings and using typical methods of data collection. Take the growth of Imaging and Computer Modeling equipment for example – researchers benefit from obtaining high resolution pictures of the brain to make determinations regarding certain cognitive processes.
Other examples of advanced technology include the MRI, thermal imaging, real-time tracking software, computer-assisted therapies, and upgraded electronic data collection tools, such as video recorders and tablet apps.
Psychologists generally keep up with the latest trends in research psychology by following current news, attending conferences, networking with colleagues, and continuing to learn more about their field. For example, psychological researchers can gain training and hands-on experience in a variety of areas by taking part in APA Advanced Training Institutes (ATIs), which exposes participants to emerging technologies and the most current research methodologies.
<!- mfunc search_btn -> <!- /mfunc search_btn ->
CONCLUSION
To break into the research or academics field of psychology, students need to prepare for graduate and/or doctoral studies as early as possible. It's a long, rewarding journey involving a lot of hard work and patience. The American Psychological Association (APA) suggests that students with an interest in pursuing a career in psychology research need to "beef up" his or her resume, get published, and remain flexible in today's ever-fluctuating academic setting.