<!- mfunc feat_school ->
Featured Programs:
Sponsored School(s)
<!- /mfunc feat_school -> <!- mfunc search_box_body ->
<!- /mfunc search_box_body ->
Careers in Psychology
There is a wide array of potential careers with a psychology degree, including jobs in counseling, marketing, social work, and more. The key is finding a career that aligns with your personal and professional goals. Learn where a career in psychology can take you.
Counseling Careers
Counselors can work in a variety of settings, including schools, hospitals, and private outpatient clinics. A few examples of counseling careers in psychology include:
Career counselor: A career counselor helps professionals set and achieve career goals, assisting with strategic things like interviewing and negotiating, as well as aspirational goals like choosing a new career path.
Grief counselor: These therapists offer support to clients coping with loss or trauma, providing an open and safe space for emotional vulnerability.
Life coach: These professionals work with clients to achieve a variety of personal, professional, and social goals, such as improving relationships, identifying personal obstacles, forming healthy habits, and more.
School counselors: These professionals help students navigate academic, emotional, and social development.
Substance abuse counselors: A substance abuse counselor works with those battling addiction to identify triggers and achieve sobriety through various therapies and recovery mechanisms.
The minimum education requirement to start a career in counseling is typically a master's degree in psychology, as well as professional certification and licensure. If your goal is to be a licensed counselor and provide therapy services, it's important to find a psychology program that offers specific coursework to support your goals. This should include the appropriate credit hours and supervised clinical practice.
Therapist Careers
Therapists and counselors are often referred to interchangeably, and with good reason: Both psychology careersinvolve using various therapeutic techniques while working with clients, such as talk therapy, art therapy, and more. If you're interested in a career as a therapist, learn more about the skills and requirements of various therapist careers.
Applied behavioral analyst (ABA): ABA therapy focuses on helping clients improve behaviors including communication and social skills, learning abilities, specific task completions, and more.
Cognitive-behavioral therapist (CBT): CBTs use therapy to change unhealthy thinking patterns and offer healthier coping mechanisms through difficult situations.
Creative arts therapist: These professionals use creative outlets of self-expression to provide mental health support to clients.
Marriage and family therapist: A licensed marriage and family therapist provides services to couples looking to work through marital issues or strengthen their relationship.
Most therapist careers in psychology require a master's degree at minimum to practice with clients, which can be part of a larger doctoral program if your goal is to be a licensed psychologist. Your master's program will be followed by supervised clinical hours dictated by your state's licensing board before you can test for your state therapist license.
Psychologist Careers
Psychologists typically work with patients that have been diagnosed with more severe mental disorders, such as borderline personality disorder, clinical depression, schizophrenia, and more. Psychologists can also transition into academia or research, rather than clinical or counseling practice. Psychology professions include:
Clinical psychologist: A clinical psychologist diagnoses and treats patients with mental health concerns.
Industrial-organizational psychologist (I/O): These professionals apply psychological practices and theories to an organization to improve morale, increase productivity, and more.
Forensic psychologist: These professionals work with courts and law enforcement to provide psychological expertise as it relates to crime.
Licensed school psychologist: School psychologists provide therapy to students struggling with a variety of emotional, behavioral, social, and academic issues, and support the entire student body during crises or traumatic events.
Sports psychologist: A sports psychologist focuses on the interplay of psychology and athletics, working with athletes to enhance and optimize their performance by caring for their mental health.
Neuropsychologist: Neuropsychologists study the inner workings of the brain and how brain function contributes to behavior, emotion, and thinking.
Though some disciplines may only require a master's degree, most of these careers in psychology require a doctorate (Ph.D. or Psy.D.). Psychologists with a Psy.D. typically work in a clinical or counseling capacity. While those with a Ph.D. just as often work in a clinical or counseling role, they also often pursue academic research or teach at the college or university level.
Social Worker Careers
Social workers require a deep understanding of psychology, as they often work with marginalized and at-risk populations who may be enduring trauma or mental illness. This psychology career involves helping connect patients to applicable treatment or support programs in various settings:
Child and family social worker: This career involves advocating for at-risk children and assisting in situations of abuse and neglect.
Licensed clinical social worker: These professionals use personalized treatment plans to help clients manage mental and emotional hardships.
School social worker: School social workers work with students, parents, and teachers to provide support and early interventions for issues that arise in the classroom.
For certain entry-level roles, you can start your career as a social worker after completing a bachelor's degree. However licensure for careers in psychology related to social services require a master's in social work or higher.
Other Careers with a Psychology Degree
There are many other industries in which a psychology degree is incredibly beneficial. Advertising, marketing, and law are centered around human behavior, and having a better understanding of how humans think and respond can help influence customers, juries, and more.
Other less obvious psychology careers include:
Business administration
College admissions counselor
Customer service director
Environmental psychologist
Executive coaching
Human resources manager
Medical record keeper
Organizational director
Preschool teacher
Probation officer
Special education teacher
Psychology Degrees
Your professional goals will dictate which psychology degree makes the most sense for you. Some employers will welcome you with a bachelor's degree, whereas others require you to earn your doctorate in psychology. You can even pursue an online psychology degree that fits your schedule and your lifestyle, making it even easier to pursue your passion as your career.
Associate degree in psychology: Offers general education subjects as well as classes meant as introductions to the theories and practices of psychology.
Bachelor's degree in psychology: Provides a foundation in psychological research methods, practices, and tools. You'll focus on topics like behavioral management, childhood development, and cognitive processes, with the option to begin a concentration in an area you may want to pursue.
Master's degree in psychology: Allows you to specialize in an area of study, such as forensic psychology, school counseling, or social psychology. Your MA or MS program will likely involve an internship or supervised practice to gain field experience.
Doctorate in psychology: Required if you want to practice in any clinical capacity, as a licensed psychologist or psychiatrist, or if you want to pursue scientific research.
Psychology ranks among the top three majors at the undergraduate level, and with good reason. Psychology students can go on to have lucrative careers in a variety of fields, from clinical practice to business, education, sports, and more. Careers in psychology are highly competitive, which begs the question: what job...
The different types of counseling include specializations under the broad category of mental health counseling as well as family and marriage counseling, career counseling, school counseling, and, according to the American Counseling Association, other goal-focused areas of counseling that address wellness, career, and education milestones. The U.S. Bureau of Labor...
Find a Psychology Degree in Your State
It's important to choose a school that offers the degree program that checks all the boxes for you, whether that's providing online courses or offering a combined master's and doctoral program. To get even more detail about psychology degree program options in your area, find your state below.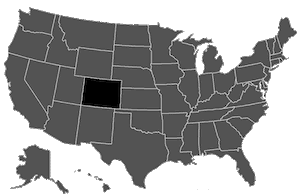 Kickstart Your Psychology Career
Whether you're interested in working with kids, have a passion for advocating for the mentally ill, or want to pursue a lifetime of academic research into the human mind, a career in psychology fits the bill. Your psychology degree can open countless doors, with more industries realizing the value that psychology experts bring to the table. Find the right psychology program for you today and set yourself up for a lifetime of fulfillment and success.
Online Psychology Degree Subjects
<!- mfunc feat_school ->
Featured Programs:
Sponsored School(s)
<!- /mfunc feat_school ->