Psychology Degrees, Schools, and Careers in Nebraska
<!- mfunc search_box_body ->
<!- /mfunc search_box_body ->
<!- mfunc feat_school ->
Featured Programs:
Sponsored School(s)
<!- /mfunc feat_school ->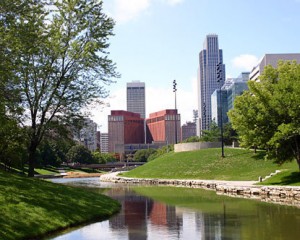 On paper, Nebraska's postsecondary education options don't stand out. The state has just 43 degree-granting institutions within its borders and according to Nebraska's Commission on Postsecondary Education, those 43 institutions roughly 120,000 students in the Fall of 2015. But, that same report shared some details that show that Nebraska's colleges and universities have actually made a lot of progress in the last decade. For starters, enrollment at both the graduate and undergraduate level has increased by more than 10 percent and the number of degrees awarded by Nebraska institutions has increased 31 percent over that same time frame. Also, for students interested in studying psychology, the numbers are also encouraging. Psychology is actually one of the 10 most popular degrees in Nebraska at both the graduate (141 degrees) and undergraduate level (754 degrees) and those numbers are both up by a large percentage over where they were just three years ago. The point of showing this data is to explain that while Nebraska still lacks the plethora of options in psychology that other more populous states have, the state is making large strides in both postsecondary education and psychology degree options as well.
Doing research on each program and having a solid understanding of the career path you wish to follow is especially important when choosing a psychology program because the industry has such strict barriers to entry. Psychologists directly influence the well-being of others and so it is important that each state ensure that their licensed psychologists are well-qualified and absolutely capable. This is why all states require psychologists looking for licensure to have earned a doctoral or professional degree and completed countless hours of supervised field work. And that is part of the reason why the American Psychological Association estimates that 25 percent of psychology bachelor's degree recipients inevitably go on to study psychology at the graduate level as well. A bachelor's degree in the subject may help a student find work in an educational setting but if they want to actually practice psychology in Nebraska, they will need to obtain a doctoral degree.
The state has institutions that offer everything from a doctoral degree in clinical psychology to a bachelor's degree in traditional psychology as well as some schools that just offer introductory psychology coursework. We figured we would help out with the research and highlight a few of the state's options. These are only meant to be a sampling of the schools in Nebraska with psychology degree programs so students are encouraged to do their own research to supplement this as well.
<!- mfunc search_btn -> <!- /mfunc search_btn ->
There is only one school in the state that has a nationally ranked doctoral program in psychology and that is the state's flagship school, the University of Nebraska-Lincoln. The University of Nebraska-Omaha is the only other school in the state with a doctoral program and other public institutions in the state, schools like Chadron State College, University of Nebraska-Kearney offer multiple bachelor's degree programs in different fields of psychology. Then there are a number of private institutions in the state like Creighton University, Midland University, Hastings College, and Bellevue University also offer a myriad of bachelor's degree programs in psychology subjects. There is also Kaplan University, a for-profit education provider with a campus in Omaha that offers psychology degrees.
Online Psychology Schools in Nebraska
For those looking for an alternative form of learning, many students in Nebraska choose to pursue fully online psychology degrees as well and there are a handful of state-specific and national online education providers to choose from.
There are three state-specific online psychology degree programs available to Nebraska students. Bellevue University offers a bachelor's of arts and science in psychology completely online, Kaplan University has an online bachelor's degree program as well, and so does public school Peru State. The University of Nebraska schools all offer online coursework in psychology-related subjects and some of the state's two-year community colleges also offer introductory psychology courses through distance learning, but the only other places to earn a fully online psychology degree are at some of the national education providers.
If you are looking for a fully online doctoral degree, they are relatively rare, but schools like Walden University, the University of Phoenix, and Capella University all offer online doctoral programs in different psychology subjects. Liberty University offers a bachelor's degree in psychology and both Baker College Online and Colorado Technical University offer the same.
Career Opportunities for Psychologists in Nebraska
Despite the state's rather sparse psychology degree offerings, it does have a rather prosperous community of professional psychologists spread out across the state. The U.S. Bureau of Labor Statistics estimated that Nebraska had at least 850 professional psychologists employed as of May 2022 and those psychologists earned an annual average salary between $77,650 and $89,700 which may not seem like much but is definitely in line with the current cost of living in Nebraska.
There is more good news for the state's psychology industry as well as the profession and employment of the profession within Nebraska is predicted to experience robust growth. The US Department of Labor estimated that employment of clinical and counseling psychologists in Nebraska would grow 11% from 2020 to 2030, which is equivalent to about 90 new professional psychologists and the Department of Labor also predicted there would be about 70 new job openings each year. So don't get discouraged if Nebraska may seem like a wasteland for psychology, because just some cursory digging will help prove that the state still has plenty to offer interested students. Explore the psychologist licensing requirements in NE.
2022 US Bureau of Labor Statistics job market trends and salary figures for clinical and counseling psychologists, school psychologists, and psychologists (all other) are based on national data, not school-specific information. Conditions in your area may vary. Data accessed July 2023.
<!- mfunc search_btn -> <!- /mfunc search_btn ->
Psychologist Salary in Nebraska
| Location | 10% | 25% | Median | 75% | 90% |
| --- | --- | --- | --- | --- | --- |
| United States | $44,500 | $76,730 | $105,780 | $119,460 | $133,470 |
| Nebraska | - | - | - | - | - |
| Omaha-Council Bluffs, NE-IA | $40,970 | $80,130 | $90,350 | $96,500 | $101,930 |
Table data taken from 2020 BLS (http://www.bls.gov/oes/current/oes193039.htm)
Featured Nebraska Schools with Psychology Degree Programs
<!- mfunc feat_school ->
Featured Programs:
Sponsored School(s)
<!- /mfunc feat_school ->