What is a Master's Degree in Psychology?
<!- mfunc search_box_body ->
<!- /mfunc search_box_body ->
<!- mfunc feat_school ->
Featured Programs:
Sponsored School(s)
<!- /mfunc feat_school ->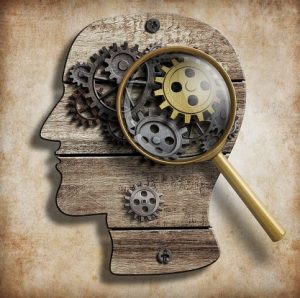 A master's degree in psychology (MA) is a graduate degree granted to students who have completed the requisite coursework set forth by the Psychology Department of the degree-granting institution. Before applying to MA programs, students will have to meet the master's program entrance requirements which are typically: a bachelor's degree (BA/BS) from an accredited institution; a solid Grade Point Average (GPA) accompanying the BA as well as a passing score on the Graduate Record Exam (GRE). Although related training and experience in the field are not required, having one or both can only serve to improve one's candidacy in the acceptance process.
What Do I Need to Know About the Master's Degree in Psychology?
A subtle yet important distinction to make with regards to the MA degree is if you are getting an MA degree in a mental health or psychology-related field or a degree that reads "Master's Degree in Psychology." The distinction is crucial to make; unwary students can run the risk of getting a degree ill-suited for their goals. Some examples of degrees granted in the field of mental health include social work (MSW), counseling (MAPC), therapy (MFT) and education (M.Ed.). Depending on the state in which you reside you may or may not be qualified to enter unsupervised private practice if your master's degree reads "Master's in Psychology." You may be required to practice under a supervisor's license; in each case, state law is determinative. If your end goal is in fact to practice therapy or counseling after getting your master's degree, you will want to research your state's laws. Quite possibly you are best served by getting a master's in a mental health field, such as counseling, therapy or social work.
<!- mfunc feat_school ->
Featured Programs:
Sponsored School(s)
<!- /mfunc feat_school ->
What Do I Need to Look for in a Master's Degree Program?
While every college has a unique approach to the MA, there are 4 areas you need to look at in order to prepare for a college search:
Goals: What do you want to do with your MA?
Expertise: In what area do you want to specialize?
Program Emphasis: Are you interested in research or practice?
Institutional Setting: Given your goals and specialty area choices, what college is right for you--traditional or online?
Goals
Before applying to degree program, have a sense of what you are going to do with the MA. This is important because it will affect the appropriateness of one college program over another. If you are interested in becoming a professor and doing psychology research, the college program to expedite the process will be quite different than one which will emphasize clinical studies and prepare you for working with patients. Regardless of being research or practice oriented; the master's program you decide upon should be the shortest road to actualizing your target destination. In other words, you will need to intentionally and carefully connect your educational plan to your end goals.
<!- mfunc search_btn -> <!- /mfunc search_btn ->
Expertise
You've probably heard the importance of "location, location, location" when selecting a house. Interestingly, there is a corresponding corollary in the field of psychology for someone seeking a MA-- "Specialize, specialize, specialize." In an ever increasing specialty-driven world, you may find that both employers and clients are in the market for someone who has focused their area of study. In fact, some MA programs require the student to choose a specialty area; others do not. One the exciting things about the field of psychology is that new areas of expertise are constantly being added to curriculums around the world. For example, as of 2015, the world's first Master's Degrees in Fashion Psychology are being offered. At the London College of Fashion, University of the Arts, London; Cognitive Neuroscientist-Dr. Carolyn Mair has developed masters programs awarding the "MSc Applied Psychology in Fashion."
There are also many other specialty areas from which to choose in psychology. A few examples are:
Sports Psychology
Addiction Psychology
Forensic Psychology
Behavioral Neuroscience Psychology
Engineering Psychology
Media Psychology
Program Emphasis: Research or Practice?
There are 2 main career applications characterizing the field of psychology from which there are a host of subcategories.
Research: Focused on academics, theory and the exploration of knowledge
Practice: Focused on the implementation and execution of acquired knowledge
If you are someone who loves to study, enjoys  lecture-related experiences, thrives on the exchange of intellectual ideas and flourishes in an investigative environment; your goal will likely be realized in a research-based program. If instead you want to work with people because you derive joy in helping them solve their problems; want to develop assistive programs, assess and improve interactive environments and employ precepts you have studied; then a practice or clinical program will help you meet your goals.
Research Focused: Although there are a variety of careers available with a research-based master's degree, individuals who choose a strict, researched-based program are typically Ph.D. bound students. These particular candidates need to be sure the  master's degree program they choose will be desirable for the Ph.D. program in which they desire to enroll. Actually getting the MA at the college of the target Ph.D. program is a great plus when seeking admission to doctoral studies. In that vein, many colleges offer a combined MA and Ph.D. degree which helps the student to more efficiently reach their research-based goals. Someone who knows they are Ph.D. bound (and needs to acquire a MA first) is wise to determine which Ph.D. program excels in their specialty area, and then work backwards to the MA program. Ascertain from the admissions committee or office which MA programs are most desirable for acceptance into their Ph.D. program.
Learn more and research as a psychology focus and what is PhD in psychology.
Advice From an Expert: The importance of choosing an area of research focus is explained by Dr. Daria M. Brezinski.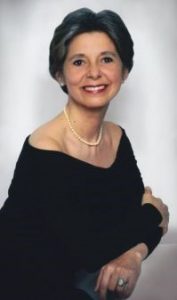 Dr. Daria M. Brezinski is a Concierge Anthropological Psychologist, college professor and TV Show Host. She has been featured in Forbes Magazine, US News and World Report, the Examiner and has published articles with leading journals, publications and blogs. With both a MA and a Ph.D. (Psychology) and over 30 years in the field, Dr. Brezinski understands the importance of initially focusing on an area in which to be proficient or expert; "In a town of 100,000 with thousands of therapists and coaches per capita, one has to find a niche that no one addresses. I became a CONCIERGE ANTHROPOLOGICAL PSYCHOLOGIST. CONCIERGE- because I visit people in their homes, have walking sessions, bring people into social setting to help them deal with their issues, meet them at their workplace, all of which are much more conducive to healing and altering behavior patterns because they combine multiple methodologies (physiological and in situation re-patterning) then sitting in an office. ANTHROPOLOGICAL- because I have spent years of research studying why people do what they do from a multitude of perspectives- language, physiology, upbringing, pre-verbal patterning, body language, societal/religious/media influencing, birth order, family systems, educational systems, etc. as well as methodologies Gestalt, Reichian, NLP, etc ." 
Practice: Those interested in immediately taking what they learn in a classroom into the world will be inclined to choose a clinical MA program. These programs give focus to the "how to's" of psychological healing  as well as the ""whys." Again, if you earn a MA in Psychology, the state in which you are domiciled will determine if you are allowed to be licensed to work directly clients or practice under the license of another. If your main goal is to work with clients or groups, however, the MA in Counseling, Therapy or Social Work is the most logical route.
For example, Jennifer Kempner, LCSW, is a successful professional who aligned her master's program with her ultimate career aspirations. She began in psychology and eventually switched to social work.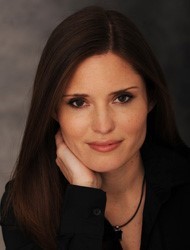 Jennifer Kempner, LCSW-R, is a counselor in private practice in Poughquag, New York and founder of Healing at Heart Counseling Services. She is also author of the book "We Are All Beautifully Different: An Anti-Bullying Book For Young Children" and is Certified in Child Play Therapy, a Disaster Mental Health Critical Responder and an American Cancer Society Certified Smoking Cessation Counselor. She shares her experience with the : "Like most therapists I decided to become a therapist because of personal experiences that I wanted to better understand the causes too, why my brain/body was reacting the way it was to stress. I started seeking my answers by taking psychology courses then I realized social work would bring me closer to my goal then psychology so I switched. I received a BSW then went for my MSW. " Jennifer suggests to aspiring graduate students to explore as many internships as possible; "This will help to see which area you prefer, as there are so many to choose from.
Read more on accredited online BSW programs.
4. Institutional Setting: Online or Traditional?
One of the more exciting developments in the field of psychology and mental health-related professions is the ability to earn a reputable and marketable degree from an online program. Assuming the MA program is accredited and meets resident state standards, the choice between attending college at a traditional brick-and-mortar campus or online with a web-based environment is a highly personal one. Time constraints, prior commitments, finances, location--all are driving forces in resolving the question of a traditional or online MA program.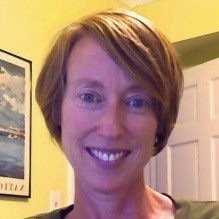 Paula Beck Crooks, MSW, attended Virginia Commonwealth University's (VCU) part-time, Distance Education Masters of Social Work program. She shares her experience;   "I felt called to go into Social Work, and when I discovered VCU's then-new Distance Education program, I was so excited to be able to attend the 11th ranked School of Social Work in the country, even though I live two hours away. When I started school, I still had three children at home. The online format has allowed me to be present to my family while pursuing my own goals."
Paula goes on to point out that were other appealing aspects of VCU's program, "I was happy to learn that VCU did not require the GRE for admission. As an older student, I had been concerned about that – especially trying to get up to speed in math. There are some prerequisite courses that I was fortunate to have taken as an undergraduate. The application process itself included a detailed, Personal Statement about why I wanted to become a Social Worker and statements from three references. All of the application components can now be submitted online, which makes the process easier."
Today Paula works in Interstate Foster Care at Virginia Beach Department of Human Services. "I completed a foundation field placement there two years ago and was recently hired on to do the same work. I entered the MSW program with no educational or employment background in social work, and this is my first job in the field. It has been a powerful experience to observe the reciprocal influence of school and work. Every day, I use the assessment and engagement skills I am learning in the MSW program. And when I sit down to do my class work, I frequently reference my experiences with my foster care clients. School makes me a better employee, and my job makes a more insightful student."
Learn more about online social work degree programs.
RELATED -
Summary
The MA in Psychology may or may not qualify the degree holder to get a license to practice. Each state has their own set of rules and requirements.
A Master's Degree in Psychology has different career options than those in related careers like social work (MSW), counseling (MPC), therapy (MFT).
Typically there are 2 areas of application in the field of psychology which are divided into categories and numerous subspecialties. They are the "research based" programs and the "practice oriented or clinical" approach programs.
If a MA program is researched-based, it is quite possibly best suited for a Ph.D. candidate.
One secret to success is choosing a specialty area in which to excel and demonstrate expertise.
Choosing a master's program is a personal decision. Today there are more options than ever with online education being offered by both established site-based colleges and well-revered institutions.
A Master's Degree is a graduate degree which can be earned via a walk-in campus or an online program.
<!- mfunc feat_school ->
Featured Programs:
Sponsored School(s)
<!- /mfunc feat_school ->
Related Psychology Education Guides