Choosing an LMFT School, College, and Degree Program
<!- mfunc search_box_body ->
<!- /mfunc search_box_body ->
<!- mfunc feat_school ->
Featured Programs:
Sponsored School(s)
<!- /mfunc feat_school ->
Where Are You in Your Educational Path?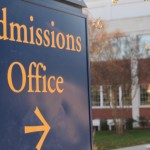 Helping people manage or overcome mental and emotional problems regarding their family and relationships, a licensed marriage and family therapist (LMFT) often uses a family-centered approach towards treatment. Addressing issues such as stress, addiction, substance abuse and low self-esteem, therapists often treat a wide range of individuals, couples and families. The occupation also comes with its fair share of perks, but before earning a decent salary and enjoying excellent job prospects, interested parties must obtain at least a master's degree in the field to become a licensed marital and family therapist.
Recommended Therapist Degree Programs
Pursuing a career in marriage and family therapy requires several years of higher education, internships, passing a state-recognized exam, many hours of clinical experience under supervision, and satisfying annual continuing education requirements. In the end, a professional will encounter worthwhile benefits, including a desirable salary in a position noted for its increasing importance – there's a growing trend over the past couple of years that sees people actively seeking treatment to improve the dynamics of their personal relationships.
As reported by the U.S. Bureau of labor Statistic (BLS), the median annual salary of marriage and family therapists in May 2010 was $45,720 with some earning more than $72,000. The job outlook for LMFTs is also promising with an anticipated 41 percent increase in projected jobs in the field by 2020, which is much greater than all other occupations in the U.S. Licensed marriage and family therapists often work in mental health centers, substance abuse treatment centers, hospitals, colleges, and in employee assistance programs (EAPs). They also set up private practices.
Following a solid educational path in this specific field of mental health counseling requires a curriculum that sharpens therapist-related skills, such as listening to clients, and then knowing just the right questions to ask to gain a better understanding of underlying issues– all of which play a role in developing successful strategies that help improve a client's life.
An aspiring licensed marriage and family therapist can satisfy course requirements, develop skills and gain experience by pursuing an associate's degree or bachelor's degree in psychology (or a related field). Generally, this is enough for a student to apply to a master's degree program to become a LMFT. It is during this time that students begin earning the experience and training necessary to gain licensure in the field – working under the supervision of a licensed professional. Graduates with an interest in working independently earn a doctorate level degree (PhD) in the field, which is the highest level of academic achievement that a LMFT can obtain.
Browse the information below, which pertains to a wide range of educational paths and pursuits for someone with an interest in counseling and therapy centered on relationships and families. Consider the level of education needed to achieve your career goals in the field, and remember that all licensed marriage and family therapists possess a master's degree.
Read to learn about an online MFT degree.
Earning Your Associate's Degree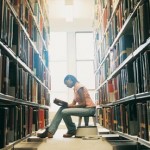 An associate's degree takes about two years to complete, and serves as a starting point on the path towards becoming a licensed marital and family therapist. Opportunities to gain this type of education are offered within onsite (such as local community colleges) and online e-learning settings – with some programs promising degree completion within one academic year.
Considered a fast-growing field, becoming an LMFT requires a great deal of knowledge and experience, and for some, pursuing an associate's degree in counseling or psychology (preferably with a focus on child/family psychology) can provide an entry-point into a four-year bachelor's degree program.
People with an associate's degree in psychology (or a related field) face limited job prospects, and when lacking work experience, may only qualify for volunteer positions. However, an associate's degree can lead to a job as a social and human service assistant. An associate's degree also allows graduates to pursue entry-level employment as a substance abuse and behavioral disorder counselor, which helps provide treatment and support during recovery from addiction or behavioral issues.
Earning Your Bachelor's Degree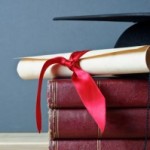 A bachelor's degree in related fields acts as suitable preparation for an aspiring licensed marriage and family therapist to enter a graduate program. A student typically pursues a bachelor's degree in psychology, counseling or social work when he or she wishes to become a LMFT. During this time, students develop a basic understanding of how to assess and treat psychological disorders and interpersonal conflicts. Course study generally touches upon topics, such as developmental psychology, as well as theories on counseling and contemporary social problems – all of which a student needs in order to pursue a master's degree and conduct clinical work.
To enhance your bachelor's degree studies to become a LMFT, volunteering in related settings (such as family crisis centers or similar organizations) offers undergraduate students a chance to practice their communication skills with couples and families. Becoming a hotline volunteer or working with service intakes and walk-ins at a crisis center are just some of the ways to gain valuable experience. This hands-on involvement can go towards satisfying the expectations of graduate program applications that ask for previous experience within the field.
<!- mfunc search_btn -> <!- /mfunc search_btn ->
A bachelor's degree in psychology, counseling or social work takes four years to complete, and alone, does not satisfy the requirements to become a licensed marriage and family therapist. You must earn a master's degree in order to become a LMFT. If not, graduates have used his or her bachelor's degree to become social and community service managers, which supervise social service programs and community organizations.
Earning Your Master's Degree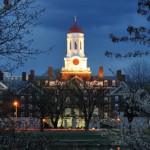 To become a LMFT, a master's degree in counseling or marriage and family therapy is required. According to the 2012-13 Edition of the Occupational Outlook Handbook, marriage and family therapy programs focus on the way marriages, families and relationships work, and how they affect mental and emotional disorders. In order to complete a master's degree program and gain a license, a professional needs a master's degree and two years of supervised clinical experience, such as an internship.
Most states also require LMFTs to earn their master's degree in order to meet licensure requirements, which the BLS reports typically involves between 2,000 and 4,000 total hours of supervised experience. Students start earning these hours during their master's degree program, and may choose to continue earning hours while attending a doctorate degree program. It generally takes two to three years of study beyond the undergraduate degree to complete a master's degree program to become an LMFT.
Course study for a LMFT master's program typically covers family systems, human development, group therapy, communication between couples, and research methodology. Some students may choose to target specific areas of study within the field, such as child abuse, spousal abuse, depression, alcoholism, and human sexuality.
Today's programs also increasingly highlight subjects, such as divorce law and custody issues, where some students are expected to complete some law courses to meet licensure requirements.
Earning Your Doctoral Degree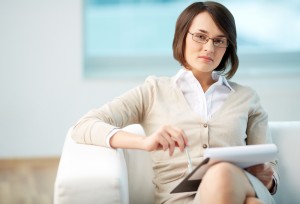 Earning a Doctor of Philosophy (Ph.D.) in marriage and family therapy prepares professionals to teach others about family therapy methods. It is the highest level of education that you can earn in the field. LMFTs with an interest in conducting research on counseling techniques and issues often pursue a doctorate degree. Depending on the program, Ph.D. programs also allow students to finish completing the necessary clinical hours for licensure.
A bachelor's degree is required for a professional to gain entry into a doctorate program. Applicants without a master's degree in a relevant field are often required to complete marriage and family therapy coursework on the master's level before applying to a Ph.D. program.
Typical coursework for a doctorate program may include learning about marriage and family statistics, family therapy research methods, and counseling evaluation methods. Graduates of a Ph.D. program typically go on to seek out the following job opportunities.
Marriage counselor
Couples therapist
University professor
Clinical supervisor
The educational path of an aspiring licensed marriage and family therapist is a journey that continues even after obtaining a master's or doctorate degree. Most states require professionals to renew licensure on a yearly or biannual basis. LMFTs may take online classes or on-site courses, as well as attend workshops, seminars and conferences held by professional organizations within the field. Joining a professional organization, such as the American Association for Marriage and Family Therapy (AAMFT), also provides easy access to continuing education resources.


<!- mfunc search_btn -> <!- /mfunc search_btn ->
Find a Marriage and Family Therapy Degree in Your State
It's important to choose a school that offers the degree program that checks all the boxes for you, whether that's providing online courses or offering a combined master's and doctoral program. To get even more detail about psychology degree program options in your area, find your state below. You may also consider online MFT degree options available from many accredited colleges & universities.