MFT Degrees, Schools, and Careers in Arizona
<!- mfunc search_box_body ->
<!- /mfunc search_box_body ->
<!- mfunc feat_school ->
Featured Programs:
Sponsored School(s)
<!- /mfunc feat_school ->
For whatever reason, Arizona, one of the most populous states in the country, is somewhat bereft of institutions of higher learning. The state has just three public four-year institutions and less than 15 private four-year institutions as well as a number of community colleges. What this says about the state's Marriage and Family Therapy education landscape is that things are bleak. Neither the Commission on Accreditation of Marriage and Family Therapy Education (COAMFTE) nor the Council for Accreditation of Counseling & Related Educational Programs (CACREP) accredit MFT degree programs in Arizona.
This is unfortunate because Arizona, like every other state in the country, is very specific about who qualifies for licensure as a marriage and family therapist. Actually, the state is actually more specific than most about its educational requirements as the application explicitly states that the aspiring MFT must earn a Master's degree or PhD from a school accredited by the COAMFTE or a program with curriculum specific to marriage and family therapy study.
There are five schools in the state that have clinical mental health counseling programs accredited by CACREP. Argosy University, Northern Arizona University and the University of Arizona all offer a Master of the Arts degree program, while Arizona State  and the University of Phoenix offer a Master of Counseling degree. Remember, these programs are clinical mental health counseling programs that may have plenty of overlapping curriculum with what is required by Arizona to become a MFT, but they may not have everything. It is important to ask each program specifically and be clear about what it is you are trying to achieve with the degree.
<!- mfunc search_btn -> <!- /mfunc search_btn ->
Online MFT Degrees in Arizona
<!- mfunc feat_school ->
Featured Programs:
Sponsored School(s)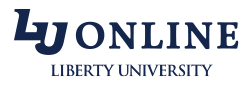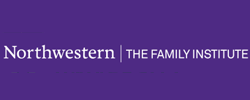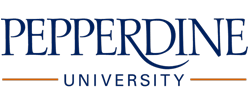 <!- /mfunc feat_school ->
There are five schools that offer accredited online Master's degree and PhDs in Marriage and Family Therapy. Capella University and Northcentral University are both accredited by the COAMFTE and while Capella only offers an online Master's MFT degree, Northcentral offers two programs, a Master's degree program and a PhD in Marriage and Family Therapy. Both of the programs are accredited.
There is also Messiah College in Pennsylvania which offers a specific online Master's track in MFT. The school is very clear about expected student outcomes and makes it known that they expect students to be prepared for the LMFT exam by earning the degree. Regent University in Virginia Beach offers a Master's degree in Marriage and Family Therapy online that is also designed to help students prepare to qualify for professional licensure. Walden University offers something slightly different, a Master's of Science degree in Marriage and Family Therapy.
All of these schools are accredited by one of the two primary accrediting bodies in the space. It is important to understand, especially when researching online degree programs, that checking for accreditation is important and can mean the difference between a worthwhile investment and a worthless one. There are a number of large for-profit universities that offer online degrees in the space and they may be worth checking out if you are looking for a more specific MFT education.
Interested in MFT degrees online?     
MFT Accreditation in Arizona
Accreditation is a stamp of approval that signifies that a program meets minimal educational standards. There are two widely accepted accrediting bodies for Marriage and Family Therapists -- the COAMFTE and CACREP. It is important to note that not all CACREP-accredited programs are specifically designed to prepare a student for a licensure in the state. In fact, Arizona explicitly states in its licensure guidelines that applicants must earn a Master's degree or a PhD from a COAMFTE-accredited school. Most schools widely tout the expected student outcomes and any MFT-specific track should explain that the program is designed to prepare the students for licensure.
Career Opportunities for MFTs in Arizona
What is somewhat ironic is that for a state without many options for MFT-specific education, there sure are a lot of marriage and family therapists in Arizona. According to the United States Bureau of Labor Statistics, Arizona is home to the fourth-most professional marriage and family therapists in the country. The more than 1,300 MFTs in Arizona make an annual average salary of right around $50,000, which is just a shade under the national average of $53,520. Some MFTs in Arizona can make as much as $100,000 in annual salary depending on employer.
Phoenix is obviously home to the largest population of MFTs in Arizona. There, MFTs can find work at substance abuse facilities, healthcare companies, mentoring services and health centers. Counties like Maricopa County are always looking for mental health professionals to help with social services and the state of Arizona itself is currently hiring psychology professionals with specific relationship skills and training. One thing to note, Arizona's large Hispanic population means that a lot of employers are looking for MFTs who are bilingual or can speak conversational Spanish. Read up on the AZ MFT licensure requirements.
<!- mfunc search_btn -> <!- /mfunc search_btn ->
Marriage and Family Therapists Salary in Arizona
| Location | 10% | 25% | Median | 75% | 90% |
| --- | --- | --- | --- | --- | --- |
| United States | $33,140 | $39,130 | $51,340 | $68,020 | $92,930 |
| Arizona | $35,930 | $42,300 | $48,020 | $55,460 | $65,140 |
| Phoenix-Mesa-Glendale, AZ | $33,440 | $39,500 | $48,530 | $61,250 | $77,000 |
| Prescott, AZ | $36,270 | $43,950 | $59,550 | $68,720 | $73,780 |
| Tucson, AZ | $28,380 | $33,430 | $40,750 | $54,020 | $70,130 |
Table data taken from 2020 BLS (http://www.bls.gov/oes/current/oes211013.htm)
Featured Arizona Schools with MFT Degree Programs
<!- mfunc feat_school ->
Featured Programs:
Sponsored School(s)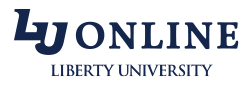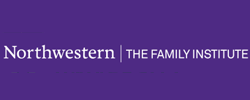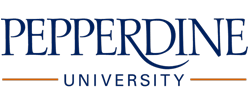 <!- /mfunc feat_school ->