Employment Outlook & Career Guidance for Life Coaches
<!- mfunc search_box_body ->
<!- /mfunc search_box_body ->
<!- mfunc feat_school ->
Featured Programs:
Sponsored School(s)
<!- /mfunc feat_school ->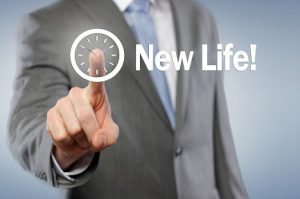 A life coach is a person who understands the basic principles to success, how to apply these principles, and teaches others how to effectively put these principles to use in their own lives.
Life coaches may focus on helping their clients identify and transition to a new career field.  He or she may coach an executive on ways to successfully run their business, or guide someone through the process of weight loss.  Some life coaches help people define a vision for their life, and seek ways to improve overall. Simply put, a life coach is someone who empowers their clients to be the best they can be!
There are any number of areas to pursue, including:
Career coaching
Business coaching and corporate coaching
Executive coaching
Retirement coaching
Spiritual and Christian coaching
Weight and body image coaching
Work/life balance coaching
Relationship coaching
Time management coaching
Sponsored Life Coaching Graduate Certification
The International Coach Federation (ICF) is the leading professional association for coaches. The ICF defines coaching as "partnering with clients in a thought-provoking and creative process that inspires them to maximize their personal and professional potential." 
Important Knowledge, Skills & Abilities
Unlike within the psychology, counseling or social work fields, life coaching does not require a degree or training in areas, such as behavioral disorders, sociology, anthropology, statistics, counseling, or psychology.  However, positioning yourself as a specialist in the field is imperative to your success.  For example, because the economic situation in the US can be volatile at times, becoming an expert in the area of finances, financial markets, taxes, etc., is in high demand.  Of course, there are many other areas to specialize in, from career coaching to substance abuse or interpersonal relationships.
Another problem with life coaching is that the industry is not regulated, which means anyone can call himself or herself a life, professional, or personal coach.  As a result, the quality of coaching can vary.  Because quality fluctuates from one coach to another, coaches who are trained or have a degree from an accredited university may find it easier to gain clients' trust.  In addition, becoming accredited as a life coach will also aid in drawing in new clients, as well as reinforce your relationships with existing clients and add credibility to you, as their coach.
Life coaches are typically required to be knowledgeable about a variety of topics, and they may work in a variety of areas, such as schools, gyms, hospitals, day surgery centers, private practice, long-term care centers, and government agencies.  Some life coaches are even on the payroll at large companies.  While most coaches will work in an office environment, some will travel now and then to a client's home of office.
Life coaches may or may not have the background or experience in all fields. A life coach is a 'life specialist', an expert that helps individuals or groups develop all areas of business and personal life. That said, knowledge, skills and abilities are needed by life coaches to excel in this profession.
Knowledge:
General or specific knowledge – Knowledge about a specific topic, or general knowledge about many topics. This is especially important if you choose to specialize in a particular area, such as career coaching.
Knowledge about psychological principles – Although not required, general psychological knowledge goes a long way to understanding the differences in behavior, motivation, etc.
Communication – You will be speaking with a variety of people from all walks of life, so it is imperative that you have clear communication and understanding of the English language (of course, being fluent in other languages is a bonus).
Teaching – Knowledge of the different teaching techniques to coach, develop and demonstrate various ideas and solutions.
Positive and Self–assured – Confidence in your ability to coach your clients is imperative for success, as is a positive attitude in your approach, attitude, tone and even writing.
Thirst for knowledge and research skills – In almost every area of expertise, there are changes that take place every day; new laws, new areas of research, financial markets change, and businesses transform. As a life coach, you should be familiar with any new areas and opportunities you may encounter.
Reflective Practice Theories – Knowledge of the method of assessing and evaluating thoughts and actions for the purpose of learning and developing.
Written Expression – Ability to document all client interactions and recommendations, including skill assessments.
<!- mfunc search_btn -> <!- /mfunc search_btn ->
Skills & Abilities:
Along with a desire to help people, a life coach must have excellent communication and listening skills, as well as considerable knowledge in any areas of life that you choose to cover. For example, a person who has experience working in a social service field, like healthcare may decide to coach clients in areas of stress management.
Other skills and abilities that would prove worthwhile to a life coach, include:
Organizational skills – As a life coach you will see or talk to a number of clients during the day, and staying organized is imperative.
Motivation skills – The ability to motivate your clients to make a change, or to draw out a person's potential is vital to the career as a life coach.
Flexibility – The ability to be flexible allows for personal transition on an individual basis.
Empathy – Coaching makes no assumptions, it is not instructional or judgmental.
Self-assurance – Because a life coach inspires people to make changes in areas of their personal and professional life, being confident in your ability to coach is crucial.
Positive Attitude – Being positive in your approach, tone, and attitude.
Creativity – A life coach must come up with new and exciting ideas for their clients, and being creative is necessary to attain desired results.
Job Outlook and Employment Projections for Life Coaching
Although many people believe that life coaching is a relatively new field, in truth, life coaching began as a formal profession in the 1950s, and was referred to as "business coaching".  At that time, life coaching focused solely on helping corporate managers improve their performance. Today, there are dozens of potential careers within the life-coaching field. The International Coach Federation recognizes 15 coaching specialties, including health and fitness, weight management, spirituality, relationships, and of course, business.
According to Payscale.com, a life coach practicing in the US earns an average of nearly $36.00 per hour.  According to a Forbes article (2014), "Surprising Six-Figure Jobs," an estimated 20-percent of registered life coaches make more than $100,000 annually.
Experience and time on the job are the two biggest factors affecting the pay of a life coach, followed by geographic location. Most life coaches do not have benefits; medical or dental insurance, or retirement funds, unless financed personally. Most life coaches are female, and make up 74-percent of all coaching professionals. Work satisfaction is high, with most life coaches liking their jobs, the flexible hours, the opportunity to work with many different clients from all areas of life, etc.
Learn more about becoming a life coach.
How to Increase Job Prospects as a Life Coach
Today, it's not uncommon to see life coaches from all kinds of professionals and professional backgrounds, such as teaching, healthcare, human resources, the police and the armed forces, counseling, and therapy. However, according to the International Coach Federation's 2012 Global Coaching Study, nearly 43-percent of professional coaches believe untrained individuals (those without certification), yet calling themselves coaches, is the one of the biggest obstacles for the coaching industry to be regarded as a credible occupation.
Life Coach Certification
As of 2012, there was no requirement that life coaches be certified. However, there are  agencies that provide such certification, such as the International Association of Coaching (IAC) and the International Coach Federation (ICF). These are the two best-known organizations that provide certification to professional life coaches.  To obtain certification, you must complete both an oral and written exam, which consists of submitting recorded coaching session that demonstrate knowledge and practical application. The ICF certification takes longer to achieve, as a certain number of paid coaching hours must be completed prior to obtaining certification.
Although there is no specific degree program you need to complete to become a life coach, acquiring training in certain fields can better prepare you for the job, and increase your chances for higher wages and promotion.  There are weekend workshops, life coach training schools, and classes in professional areas of study that teach communication skills, goal setting skills, and how to build client-coach relationships, etc., all of which will help you get ahead in this field. Before entering this field, consider participating in a coach-training program to assess your current coaching skills. Networking with other more experienced life coaches can also offer advice on areas you need to strengthen.
<!- mfunc search_btn -> <!- /mfunc search_btn ->
Life Coach Organizations