Choosing a Social Work School, College, or Degree Program
<!- mfunc search_box_body ->
<!- /mfunc search_box_body ->
<!- mfunc feat_school ->
Where Are You in Your Educational Path?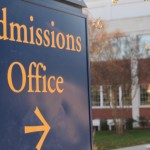 A social worker learns how to address the physical or emotional disorders that threaten an individual's wellbeing, and trains to distribute advice, give counsel, or lend support to clients and/or patients. As a student approaches the educational path towards becoming a social worker, he or she may choose to specialize in a specific field, such as mental health, public health, family issues, youth, or substance abuse. According to the 2012-13 Edition Occupational Outlook Handbook of the U.S. Bureau of Labor Statistics (BLS), most entry-level positions in direct-service social work require a bachelor's degree.
Featured Social Work Degree
<!- mfunc feat_school ->
Featured Programs:
Sponsored School(s)
<!- /mfunc feat_school ->
In addition to earning an advanced degree in social work, many graduates must obtain a license by fulfilling requirements that vary by state. Some employers hire workers who have a bachelor's degree in a related field, such as psychology or sociology. However, clinical social workers must possess a master's degree and become licensed within the field. In order to become licensed, a graduate must complete approximately two years of supervised clinical work experience.
Taking a licensing exam completes the process. To enhance job prospects, voluntary professional certification helps, which also allows social workers with private practices to collect reimbursement from insurance providers. Social workers obtain certifications through the National Association of Social Workers (NASW). Pursuing a doctorate degree in social work caters to professionals with a desire to conduct research and teach at a university.
In addition to providing a rewarding career, social workers earn a median annual wage of $42,480 with some professionals earning more than $70,390. The Bureau of Labor Statistics overall job outlook for social workers anticipates a 25 percent rise in jobs by 2020 – which is faster than the average for all other occupations in the U.S. The best job prospects regarding the field include positions in child, family and school social work in elementary and secondary schools; healthcare social work in hospitals; and mental health and substance abuse social worker in hospitals and psychiatric and substance abuse hospitals.
Learn more about CSWE accredited MSW programs and CSWE accredited online MSW programs.
Browse the information below to learn about a wide range of educational paths for someone with an interest in pursuing a career in social work – starting with obtaining an associate's degree and peaking with the highest level of education – a Doctorate in Social Work:
<!- mfunc search_btn -> <!- /mfunc search_btn ->
Earning Your Associate's Degree in Social Work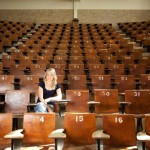 Obtaining an associate's degree in social work not only prepares a student to enter administrative work in social welfare and counseling, but also develops an educational foundation for those with an interest in pursuing an advanced degree within the field. Technical schools and community colleges offer programs that take as little as two years to complete, providing coursework centering on social counseling, administrative procedures, case management, child welfare laws, family services and mediation.
Employers often hire applicants with an associate's degree in social work to fill positions such as home health aides, social worker assistants, child care workers, physical therapy assistants, and psychiatric aides for the mentally disabled.
After getting an associate's degree in social work, a graduate may pursue a bachelor's or a master's degree to expand their employment possibilities. For example, a bachelor's degree opens the doors to job positions, such as case manager or full-time social worker, while a master's degree allows graduates to apply for management and rehabilitation counselor positions.

Bachelor's Degree in Social Work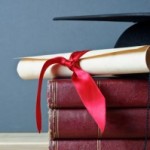 Offering work in a variety of settings (such as hospitals, private practices, nursing homes, and community mental health clinics), the majority of entry-level positions in the field requires an applicant to possess a Bachelor of Social Work (BSW).
A typical undergraduate program for social work includes courses geared towards learning social welfare policy, social work methods, social work ethics, diversity, child welfare, and applied research. However, students may take classes geared towards a specific area of interest if his or her college permits it. For instance, a student with a career objective to work with the elderly may opt for classes in gerontology to boost their experience, and prepare to pursue an advanced degree in social work from a graduate school.
Students in a Bachelor of Social Work program partake in an internship or supervised fieldwork, where they can develop important skills, such as understanding group dynamics, interviewing, making decisions, and problem-solving abilities. Internships are highly valuable, as they teach students how to best interact with a wide range of clients. Hospitals, county social service departments, and schools are just some of the agencies that welcome social work interns.
Learn more about CSWE online BSW programs and our subjective take on Best Online Bachelor in Social Work.
A BSW allows a graduate to apply for higher-paying jobs, and according to the U.S. Department of Labor, about 31 percent of social workers find entry-level employment at state, local and private hospitals. Jobs that require a bachelor's degree in social work include mental health and public health social work; local government program workers; peer educators and counselors; life coaches; and parole or probation officers.
If you are interested in pursuing a Bachelor's Degree, you may start by requesting program information from these accredited schools:
<!- mfunc feat_school ->
Featured Programs:
Sponsored School(s)
<!- /mfunc feat_school ->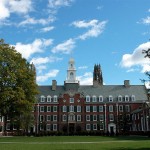 Master's Degree in Social Work
A BSW is not required to enter a Master of Social Work (MSW) program, and a degree in almost any major is acceptable. Depending on previous experience and coursework, an applicant may need to take classes in psychology, sociology, economics, and political science to fulfill specific requirements for their school of choice. It generally takes two years to complete a MSW program, where some options allow a student to complete their studies in one year.
During his or her studies, a student sharpens the skills necessary to conduct clinical assessments, manage a large workload of cases and clients, as well as assume supervisory responsibilities. All programs require supervised fieldwork or an internship in order to obtain an advanced degree. In that time, the MSW program prepares students for work within a chosen specialty or focus, such as substance abuse, trauma intervention, family therapy, aging, child welfare, or addiction. Gaining experience in a high-demand specialty (such as mental health or substance abuse) will also increase job prospects after graduation.
Depending on the specific school program, all accredited MSW programs require a student to complete at least 900 hours of supervised field work in established agencies. For example, to become a licensed clinical social worker, students need a master's degree with two years (or 3,000 hours) of supervised clinical experience after graduation.
An advanced degree opens the doors to obtain employment in the clinical, educational or health setting. Those with an interest in applying for an administrative or managerial position will need a master's degree. A graduate with a Master of Social Work can also apply to positions within the field that are not offered to workers with a bachelor's or associate's degree. For example, graduates need a master's degree to accept a position as a clinical social worker.

PhD's in Social Work
To accept a teaching or research position related to social work, applicants must possess a Doctorate in Social Work (DSW) or PhD, which stands for "Doctorate in Philosophy." Coursework for this type of education includes training in research and policy analysis. A doctoral degree in social work takes an average of two to four years to complete. Usually, seasoned professionals with an interest to conduct research or teach at a university or college will pursue this type of degree.
The shift from practice to the world of academia sees professionals publishing case studies and becoming professors in schools that offer social work programs. A PhD also prepares professionals to assume leadership roles in agency-based or self-employed social work practices. It is not uncommon to see graduates juggle a private practice while teaching part-time at a school or collaborating on research with his or her academic colleagues.
DSW and Ph.D. programs place a great deal of emphasis on qualitative and quantitative analysis methods. Students are expected to carry out a dissertation, such as extensive research projects that often take more than one year to complete.
In the United States, examples of high-ranking doctoral programs for social work study include:
University of Chicago – focuses equally on research, theory and a student's area of expertise.
Washington University in St. Louis – offers leading master and doctorate programs in the field.
University of Michigan – students may receive a joint degree, and can choose between five areas of social science, including psychology and sociology.
The educational path of an aspiring social worker includes an escalating journey of learning that begins with obtaining an associate's degree to apply for positions at the clerical and assistant level, and culminates on the academia level with doctoral studies.
Depending on the educational path taken, maintaining licensure and credentials plays an important role in the career of a social worker with an advanced degree, and there are many ways to maintain a high level of professionalism and aptitude. For example, the National Association of Social Workers (NASW) offers voluntary credentialing at three levels for social workers with a master's degree. Professionals face varying eligibility requirements (by state) that include a specific number of hours of continuing professional education, clinical social work experience, and qualified colleague evaluations.
<!- mfunc search_btn -> <!- /mfunc search_btn ->
Professionals with a bachelor's or master's degree may also opt for voluntary specialty certifications to improve job prospects, and may choose to concentrate on clinical social work, healthcare social work, gerontology and several other areas of expertise.

If you are interested in pursuing a Bachelor's Degree, you may start by requesting program information from these accredited schools:
<!- mfunc feat_school ->
Featured Programs:
Sponsored School(s)
<!- /mfunc feat_school ->
Find a Social Work Degree in Your State
It's important to choose a school that offers the degree program that checks all the boxes for you, whether that's providing online courses or offering a combined master's and doctoral program. To get even more detail about psychology degree program options in your area, find your state below. You may also consider online social work degree options available from many accredited colleges & universities.