Social Work Degrees, Schools, and Careers in South Carolina
<!- mfunc search_box_body ->
<!- /mfunc search_box_body ->
<!- mfunc feat_school ->
Featured Programs:
Sponsored School(s)
<!- /mfunc feat_school ->
When it comes to higher education options and social work degree options in particular, the breadth of options in South Carolina pales in comparison to the options available in its northern neighbor, North Carolina. Whereas the Tarheel State has more than 30 accredited social work degree programs, the Palmetto State has just nine accredited social work degree programs and only two MSW programs. This isn't necessarily encouraging because most students interested in social work will want to pursue clinical social work, which will require at least an MSW, leaving students interested in higher education in South Carolina without a lot of options to choose from. The flipside of this coin is that there are five other schools in the state – some private and some public – that offer BSW programs, giving South Carolina students at least a launching pad if they do choose to pursue an MSW after.
While the Bureau of Labor Statistics (BLS) says social work employment is growing by 9% on a national level, in 2023, the South Carolina Department of Social Services announced a new hiring campaign to bolster its children and family services system. As of May 2022, the BLS estimates the state of South Carolina has almost 8,000 professional social workers employed across the state and those social workers make an annual average salary between $44,890 and $75,610 which may not seem like a lot, but is actually in line with the state's low cost of living.
The South Carolina Department of Labor, Licensing and Regulation oversees social worker licenses. There are four different licenses recognized in South Carolina.
LISW-AP (Licensed Independent Social Worker - Advanced Practice)
LISW-CP (Licensed Independent Social Worker - Clinical Practice)
LMSW (Licensed Master Social Worker)
LBSW (Licensed Baccalaureate Social Worker)
The LMSW, LISW-AP, and LISW-CP require a Masters in Social in Work degree from a Council on Social Work Education-accredited program. The LBSW is for social workers with a Bachelors in Social Work. Each level requires the appropriate examination from the Association of Social Work Board (ASWB). The LISW-AP and LISW-CP each require 3,000 hours of supervised work and educational courses in professional ethics.
The LISW-CP requires classes in psychopathology and psychodiagnostics, while the LISW-AP requires coursework in advanced social work practice with communities and organizations. Each student needs to consider in which area they wish to specialize before finishing their degree, because the coursework is very different.
<!- mfunc search_btn -> <!- /mfunc search_btn ->
South Carolina Social Work Degrees, Schools, and Careers
Most MSW programs can be completed in two to three years, but it does depend on whether the student attends full-time or part-time. During the coursework, students attend lectures and classes, but they also have the opportunity to work in the field with clients while under supervision. Some colleges require a thesis for graduation, which is a research project in one particular area of interest.
The Council on Social Work Education (CSWE) accredits educational programs in social work. It's important to attend one of these programs when earning the MSW, because licensing boards only accept those credits to receive a license.
There are a bunch of programs that offer Bachelor's degrees in social work however. Benedict College is a historically black, liberal arts college located in Columbia that has a BSW program that has been accredited since 1980 that emphasizes diversity and service to the profession and the community. Coker College in Hartsville has a newer social work BSW program that has been accredited since 2003 and puts a special emphasis on using data analysis and research methods to improve the work of the social worker. Columbia College has one of the oldest social work degree programs in the state considering it has been accredited since 1979. The program is pretty straight-forward but does require its students to complete a two-semester field placement during their senior year. Limestone College is a liberal arts university in Gaffney that has offered an accredited BSW program since 1999. It is also, according to the department website, the largest BSW program in the state. South Carolina State University is another historically black university that has offered a BSW program since 1990 at public university prices.
In South Carolina, only two colleges offer the MSW program. Winthrop University in Rock Hill offers the traditional program and an advanced standing program for those students who have the BSW. Both of these programs are offered with weekday classes or a weekend course schedule. In the 2015 U.S. News & World Report College Rankings, Winthrop earned #130 in Social Work, #8 in Public Schools, and #21 in Best College for Veterans. It also has a BSW program.
University of South Carolina offers five different practice competencies within their MSW program. Students can choose to specialize in children, youth and families, geriatrics, or military veterans. USC also offers evening and weekend courses. It has more than 500 regional field placement options, and it also has international opportunities for fieldwork. USC ranked #60 for Social Work in the U.S. News & World Report college rankings, and tied for #52 as a Top Public School.
Online Social Work Schools in South Carolina
Fortunately, students are not limited to attending college within their own state because no South Carolina universities offer any accredited online social work degree programs. Any CSWE accredited program applies to the license. Newer technology has made online colleges more popular and there are about 30 online MSW programs around the United States. Make sure to check out the requirements, because some programs do require on-campus visits or fieldwork arranged within their network.
One of the top online programs is the University of New England, which ranked #130 in U.S News for Social Work. It provides a great deal of flexibility within the program, and it can be completed in as a little as 16 months. There are two areas of concentration, either clinical work or community practice. Students choose their own fieldwork program, but they are assisted by a field planner from the college.
In the #11 ranking for Social Work from U.S. News, University of Southern California is probably one of the most popular online programs. It has multiple start times throughout the year, which means students don't have to wait until fall or spring semester to get started on coursework. Through its online portal, students access coursework and have the option of meeting through a virtual classroom to work on projects or access professors for individual assistance. USC now offers a mobile app to access their virtual world. Fieldwork is completed in a simulated setting for the first 210 hours, then in a traditional supervised setting in their community.
Other schools that offer accredited MSW programs that are open to students across the country include the Catholic University of America, Columbia University, Case Western Reserve University and Florida State University.
Careers Opportunities for Social Workers in South Carolina
Social workers provide clinical services, such as diagnosis and therapy for mental health and substance abuses, but they also help find resources for vulnerable individuals. Baby boomers who are aging require social workers to help them find the services they need to live independently with health issues. School children often need the services of social workers to assist them with complex and complicated problems in their life. Social workers make a mean salary of $50,390 nationally, but this can vary with more experience and education.
Social workers have many job opportunities in both the private and public sector. Currently, hospitals and schools tend to be the main employers for social workers, but the need is probably greatest in the mental health and substance abuse fields. According to the BLS, the need for social workers in these two areas is growing at 11%— slightly faster than the 9% growth rate projected for the field overall.
Budgetary constraints may limit employment by the government over the next few years, but that won't decrease the need for services. Private organizations will have to pick up the slack. Social workers are not limited to metropolitan areas. Many rural locations require the services of a social worker. As an LISW-CP, many social workers work independently, providing therapy to people who are dealing with mental health and substance abuse problems. There's never been a better time to receive an education in social work.
For more information about the process of becoming a social worker in South Carolina, visit our page on South Carolina social worker license requirements.
2022 US Bureau of Labor Statistics job market trends and salary figures for social workers, child, family, and school social workers, healthcare social workers, mental health and substance abuse social workers, and social workers (all other) are based on national data, not school-specific information. Conditions in your area may vary. Data accessed July 2023.
<!- mfunc search_btn -> <!- /mfunc search_btn ->
Child, Family, and School Social Workers Salary in South Carolina
| Location | 10% | 25% | Median | 75% | 90% |
| --- | --- | --- | --- | --- | --- |
| United States | $32,300 | $38,350 | $48,430 | $62,080 | $80,290 |
| South Carolina | $29,290 | $35,690 | $40,930 | $48,500 | $58,540 |
| Anderson, SC | $23,890 | $27,010 | $31,490 | $36,010 | $38,730 |
| Charleston-North Charleston-Summerville, SC | $26,250 | $29,710 | $34,480 | $38,880 | $47,060 |
| Columbia, SC | $25,710 | $29,940 | $34,690 | $39,000 | $47,370 |
| Florence, SC | $25,170 | $27,630 | $31,970 | $37,080 | $46,420 |
| Greenville-Mauldin-Easley, SC | $23,560 | $27,060 | $31,490 | $37,880 | $46,360 |
| Myrtle Beach-North Myrtle Beach-Conway, SC | $20,670 | $27,290 | $33,700 | $39,240 | $57,430 |
| Spartanburg, SC | $19,660 | $22,660 | $28,370 | $36,980 | $47,730 |
Table data taken from 2020 BLS (http://www.bls.gov/oes/current/oes211021.htm)
Healthcare Social Workers Salary in South Carolina
| Location | 10% | 25% | Median | 75% | 90% |
| --- | --- | --- | --- | --- | --- |
| United States | $36,110 | $45,280 | $57,630 | $72,120 | $87,150 |
| South Carolina | $34,680 | $43,680 | $56,720 | $69,580 | $83,460 |
| Anderson, SC | $32,950 | $38,150 | $45,630 | $53,600 | $58,880 |
| Charleston-North Charleston-Summerville, SC | $40,020 | $49,350 | $57,710 | $69,150 | $82,180 |
| Columbia, SC | $25,570 | $27,780 | $35,750 | $50,080 | $59,130 |
| Florence, SC | $28,410 | $39,600 | $48,710 | $67,020 | $75,350 |
| Greenville-Mauldin-Easley, SC | $27,860 | $34,560 | $42,520 | $53,620 | $62,240 |
| Myrtle Beach-North Myrtle Beach-Conway, SC | $27,840 | $34,370 | $51,250 | $57,020 | $60,480 |
| Spartanburg, SC | $32,170 | $39,180 | $45,760 | $56,970 | $71,740 |
| Sumter, SC | $18,860 | $22,860 | $34,290 | $49,710 | $57,040 |
Table data taken from 2020 BLS (http://www.bls.gov/oes/current/oes211022.htm)
Mental Health and Substance Abuse Social Workers Salary in South Carolina
| Location | 10% | 25% | Median | 75% | 90% |
| --- | --- | --- | --- | --- | --- |
| United States | $30,770 | $37,220 | $48,720 | $65,210 | $87,420 |
| South Carolina | $27,800 | $32,680 | $35,800 | $43,280 | $55,110 |
| Anderson, SC | $27,770 | $32,230 | $37,790 | $45,110 | $51,830 |
| Charleston-North Charleston-Summerville, SC | $32,580 | $35,420 | $40,410 | $46,840 | $66,030 |
| Columbia, SC | $29,310 | $34,290 | $41,700 | $51,740 | $58,970 |
| Greenville-Mauldin-Easley, SC | $27,300 | $30,810 | $39,110 | $46,550 | $55,340 |
Table data taken from 2020 BLS (http://www.bls.gov/oes/current/oes211023.htm)
Featured South Carolina Schools with Social Work Degree Programs
<!- mfunc feat_school ->
Featured Programs:
Sponsored School(s)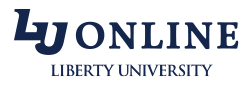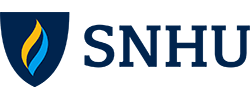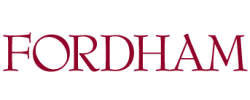 <!- /mfunc feat_school ->