Employment Outlook & Career Guidance for School Social Workers
<!- mfunc search_box_body ->
<!- /mfunc search_box_body ->
<!- mfunc feat_school ->
Featured Programs:
Sponsored School(s)
<!- /mfunc feat_school ->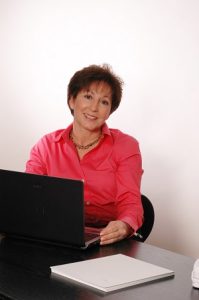 School social work is growing in every state. Currently, the Midwest is the strongest area for school social work, but many other states also have strong programs.  Interested school social workers can pursue a social work degree at either the bachelor's or master's degree level, and in many states, individuals with a bachelor's degree can become licensed.  However, individual's with a master's degree in social work can be licensed in all states, and also have an expanded scope of opportunities to practice.
Regulation and certification for all school social workers is mandated by each state.  The School Social Work Association of America (SSWAA) has a complete listing of all of regulations, the certification process, a guide to the NASW Code Of Ethics that all school social workers must adhere to, qualifications, job opportunities, resources for school social workers, and membership requirements.  Each state's Department of Education is also a valuable resource for certification requirements.
School Social Worker Career Guidance
The first step to becoming a school social worker is to earn a degree in social work (degrees in psychology or sociology are also suitable), which is accredited by the Council on Social Work Education (CSWE).  A college degree and state licensure are the minimum requirements to gain employment in this field.  However, it must be noted that many positions require a master's degree and additional certification to practice as a school social worker.  Although the field of school social workers is growing, it is also very competitive.  Earning a master's degree will give graduates more opportunities for employment, advancement, and higher wages.  All master's programs must be accredited by the CSWE.
At the master' level, individuals will have the opportunity to choose a concentration.  These may include:
Working as a school social worker in a school setting
Clinical work as a school social worker
Administration
Shaping school policy at the local, state or federal level
Working on a team to treat students with mental or physical disabilities
Private practice
<!- mfunc search_btn ->
Certification
The National Association of Social Workers (NASW) provides information on the various certifications recognized in the US.  The C-SSWS, Certified School Social Work Specialist certification incorporates program development, social work ethics, procedures, methods and theory, and federal and state laws for all aspiring school social workers.
The National Association of State Boards of Education (NASBE) provides guidelines and certification requirements for all school social workers in each state.
Salary
As the number of students enrolling in school grows, so will jobs for school social workers.  The US Bureau of Labor Statistics (BLS) anticipates employment to rise by 8% between 2021 and 2031.  This is above the 5% average growth the BLS expects for most fields.  As of May 2022, the median yearly salary for school social workers is $50,820 with the lowest 10% earning $36,380 and the highest 10% earning upwards of $81,920.
Salaries vary by geographic area, years of experience, and degree level.
Learn more about how to become a school social worker.
Typical Employment Settings for a School Social Worker
School social workers are typically employed by a school district – pre-school, elementary, middle/junior high school, and senior high school. They can also be employed by a local agency that has contacted with a school district to provide social work services.
Possible jobs functions of a school social worker, may include:
Participate in and contribute to a multidisciplinary treatment team
Conduct assessments
Provide therapeutic services
Assess students, re: barriers to academic performance, substance use, physical and emotional functioning, peer issues
Advocate for student services
Conduct home visits
Provide trainings to teachers, school staff, and parents
Provide crisis management services
Develop and implement treatment plans
Provide case management services
Manage and supervise staff
Identify and resolve ethical issues
Although the role of a school social worker can vary, their caseloads are often high, and they can be assigned to more than one school, which requires travel time between locations.  School social workers often work alone with little access to supervision, and they may have limited support resources, such as supplies and training.  Joining associations, as well as membership in social work, and school social work organizations specifically, is vital for on-going support and continuing education.
Ways a School Social Worker Can Increase Desirability as a Job Candidate and Increase His or Her Salary
A school social worker can increase his or her salary and become more desirable to employers by earning a master's degree in school social work, becoming licensed and certified in the state they wish to practice, joining associations, such as the SSWAA, attending conferences, webinars, volunteering, and networking with professionals in the field.
Other ways for individuals to increase desirability in this competitive field, may include:
Participation in training programs to develop skills, and earn continuing education credits (CEU) to expand their knowledge.
Building networks through volunteering, attending local events or fundraisers, through social media, or through relationships with professors and peers.
Researching what is of value to various organizations, and format their resume to reflect those values.
Licensure and certification are very important. When applying for a position, individuals should be sure to add Licensed School (Clinical) Social Worker (LCSW) or states equivalent, and Academy of Certified Social Worker's (ACSW) credential, if appropriate.
Related Social Work Education Guides
Attributes Employers Often Look For When Hiring a School Social Worker
The job of a school social worker can vary depending upon degree, contracting agency, credentials, etc.  Since school social workers can also work in a variety of settings – traveling between schools, visiting homes of families, and even testifying in court on behalf of a student – their typical workweek can vary greatly.  Many school social workers will work a 40-hour workweek, others may work part-time, and still others will work afterhours in cases of emergencies, or a combination of all three.
Because the caseload and job description can vary, there are a number of attributes employers look for in a school social worker. These include:
Ability to work as part of a team, whether that be school personnel, parents, teachers or employing agency personnel.
Ability to communicate with a variety of people from all walks of life
Quantitative and analytical skills, and the ability to understand and use data effectively
Ability to solve problems
Ability to evaluate and organize information from multiple sources
Ability to prioritize and multi-task
Desire to work with children of all ages, parents and colleagues
<!- mfunc search_btn ->
Networking Opportunities and Organizations for School Social Workers
Networking is vital for social workers in any field of practice.  This is also true for school social workers.  It is important to take advantage of all opportunities to further a school social worker's career.   Just a few of the networking opportunities available, include:
2022 US Bureau of Labor Statistics job market trends and salary figures for school social workers are based on national data, not school-specific information. Conditions in your area may vary. Data accessed June 2023.