CSWE Accredited Online MSW Degree Programs
<!- mfunc search_box_body ->
<!- /mfunc search_box_body ->
<!- mfunc feat_school ->
Featured Programs:
Sponsored School(s)
<!- /mfunc feat_school ->
There are many different types of social work degree programs but the Master of Social Work (MSW) degree program is the gold standard. It isn't just that this program prepares students best for a career in social work, although that is true, it is because all 50 states in the country require applicants for social work licensure first obtain a MSW in order to qualify. But the other aspect of that requirement is that the MSW degree program has to be accredited by an institution vetted by the states. The good news is that there is only one organization that handles accreditation of MSW programs -- the Council on Social Work Education (CSWE). It's also good news that the CSWE keeps a list of all of the accredited Bachelor of Social Work (BSW) and MSW degree programs in the country on its website.
<!- mfunc feat_school ->
Featured Programs:
Sponsored School(s)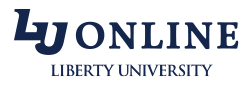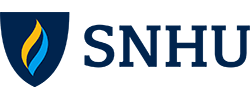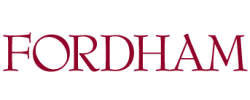 <!- /mfunc feat_school ->
In the last 10 years, education in general has changed to some extent. The advent of technology has made content delivery via the Internet not just possible but actually quite easy. As students realized they could take advantage of flexible scheduling and potentially cheaper coursework, online higher education became more popular. In response, schools starting designing and launching online degree programs and interestingly enough, social work degrees were some of the first to make the transition online without much trouble.
Fast forward to today and online education is everywhere. Almost every college worth its salt offers at least some online courses in a variety of subjects and most college have begun building online degree programs and they are attractive in large part thanks to the possibility to earn a MSW degree from a reputable school while never having to visit the campus.
The CSWE, by their own admittance, has been somewhat slow to react. It took some time before the organization was ready to start determining whether online MSW degree programs deserved accreditation, but now the organization is starting to catalogue and accredit online MSW degree programs across the country.
According to its database, there are more than 40 accredited online MSW degree programs available to students. The issue is that all of the programs may maintain the strict coursework requirements necessary for graduation, but they are all unique in not only their delivery of the content, but also their on-campus requirements, synchronicity of the classes and who is eligible to enroll. In the interest of helping aspiring MSW students sort through all of the information, the search process and highlighting some of the most important aspects of the process, we created this guide to help students find a way to narrow down the search process.
Learn more about online social work degrees and campus based CSWE MSW programs.
What Does An Accredited Online MSW Degree Look Like?
One of the biggest questions that online education neophytes always ask is, "How is my online degree program going to be different from a traditional degree program?" It is an obviously valid question as students want to know they are getting a return on investment. The good news is, that when it comes to curriculum and education standards and coursework, online programs are no different from traditional programs. This is because the accreditation standards are straightforward. The CSWE uses "Educational Policy and Accreditation Standards (EPAS)" to accredit MSW programs. These EPAS are comprised of four categories of curriculum design: program mission and goals' explicit curriculum; implicit curriculum; and assessment. A more specific description of what specific characteristics are a part of the EPAS can be found here.
However, there are still major differences between online MSW programs and traditional MSW programs, particularly in the way content is delivered and the way students interact with that content. These differences can be split into three categories: Full-Time/Part-Time; Online/Hybrid; Synchronous/Asynchronous. Let's break down these three categories and why there are important.
<!- mfunc search_btn -> <!- /mfunc search_btn ->
Full-Time/Part-Time
This is the most obvious difference between traditional and online degree programs and it is one of the reasons why online programs are popular in the first place. In traditional programs, students don't have a choice on whether or not they can go to class. For the most part, students enroll in a program and take classes regularly until the program is finished. Online scheduling is more flexible and that is because students choose online education options specifically for that flexibility. What this looks like in practice is that most accredited online MSW degree programs offer a standard full-time degree program, but most all of them also offer a comprehensive part-time option for students looking for a slower pace. The part-time program is obviously designed to be completed in a longer period of time. Generally speaking these programs take between 2.5-4 years to complete and students simply take less courses per semester. These types of programs aren't a fad either. In March of 2015, the CSWE released its annual census of the social work education called "The Annual Survey of Social Work Programs" and in that report the survey showed that more than 88 percent of MSW degree programs offered a part-time option to their students. There were also more than 7,000 students that enrolled in part-time programs in the Fall of 2014 and that is a nearly 2 percent increase over the number of enrollments over the previous three years.
Online/Hybrid
Online occasionally is a less descriptive word than it needs to be because not all online MSW degree programs are actually 100 percent online. There are different ways that this plays out in practice because degree programs handle on-campus or in-person requirements differently. For example, Arizona State offers a comprehensive accredited online MSW degree program that requires zero campus visits and is also open to students in every state except for North Carolina. Even international students may be considered. On the other hand, Chico State University offers a similar program where most of the content is delivered online, except the program requires students to spend two weekends per semester on campus and also requires its students complete field requirements in a predetermined county in Northern California. Another school, Fordham University, offers a hybrid option where students can come take classes at the University's Long Island location. As you can see, hybrid degree programs can take on different forms. It is important to understand how each program is different and how each sets up its instruction.
Synchronous/Asynchronous
One of the primary reasons online education took hold so quickly was because through online content providers, students were able to take the courses at their own pace. This is called asynchronous instruction. It means that students do not need to take a class at a preset time. Instead, students can proceed through their coursework when it fits with their schedule. Now it isn't totally free-form. Assignments will still have deadlines, tests will still be administered, and students may still be asked to complete all of the coursework by a certain time. But the flexibility of asynchronous scheduling is one of the reasons accredited online MSW programs have become so popular. Most schools offer a blend of synchronous and asynchronous instruction. Classes are conducted at set times and students are able to get the feel of the classroom without needing to attend an on-campus class or lecture.
<!- mfunc feat_school ->
Featured Programs:
Sponsored School(s)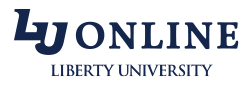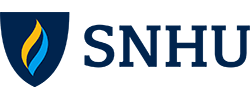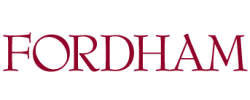 <!- /mfunc feat_school ->
CSWE Online Accredited Schools
Explore CSWE accredited programs and request information from our full list of schools.
Schools

Arizona State University

Online Program

Asbury University

Online Program

Boise State University

Online Program

Boston University

Online Program

Brescia University

Online Program

California State University, Chico

Online Program

California State University, Long Beach

Online Program

California State University, Northridge

Online Program

California State University, San Bernardino

Online Program

Campbellsville University

Online Program

Colorado State University

Online Program

Columbia University

Online Program

Edinboro University of Pennsylvania

Online Program

Florida State University

Online Program

Fordham University

Online Program

Humboldt State University

Online Program

Louisiana State University

Online Program

Metropolitan State University of Denver

Online Program

Michigan State University

Online Program

Portland State University

Online Program

Radford University

Online Program

Rutgers University

Online Program

Salisbury University

Online Program

Temple University

Online Program

Texas State University

Online Program

University at Buffalo

Online Program

University of Alabama

Online Program

University of Alaska at Anchorage

Online Program

University of Arkansas

Online Program

University of Central Florida

Online Program

Phone:

University of Denver

Online Program

University of Hawai'i at Manoa

Online Program

University of Houston

Online Program

University of Louisville

Online Program

University of Maine

Online Program

University of Nevada, Reno

Online Program

University of North Carolina at Chapel Hill

Online Program

University of North Dakota

Online Program

University of South Florida

Online Program

University of Tennessee at Knoxville

Online Program

University of Texas at Arlington

Online Program

University of Texas of the Rio Grande Valley

Online Program

University of Utah

Online Program

University of Wyoming

Online Program

Valdosta State University

Online Program

Virginia Commonwealth University

Online Program

Western Kentucky University

Online Program

Western New Mexico University

Online Program
<!- mfunc search_btn -> <!- /mfunc search_btn ->
Research Additional Social Work Topics: