How to Become a Clinical Social Worker
<!- mfunc search_box_body ->
<!- /mfunc search_box_body ->
<!- mfunc feat_school ->
Featured Programs:
Sponsored School(s)
<!- /mfunc feat_school ->
What Is Clinical Social Work?
Everyone will need to cope with difficult issues during their lifetimes. Thankfully, the majority of problems that most people face are relatively short lived and easy to fix. However, there may come a time in a person's life when they need a helping hand resolving some of their tougher issues in life. Some of these types of issues might include poverty, abuse, addiction, and disabilities.
Clinical social work is a broad area of social work that encompasses all other areas of social work. The goal of social work is to help individuals in need improve the quality of their lives and their well-being. Problems that social workers might help people with may include financial, behavioral, health, and social issues.
Professionals in this field might work with all different types of people. They might work with children, adults, or the elderly, for instance, as well as individuals from all social, financial, and ethnic classes. However, more often than not, the majority of people that social workers try to assist are usually those that are experiencing rough patches or crises in their lives. For instance, they may be struggling with issues, such as poverty, medical problems, mental health problems, addiction, or learning disabilities.
A licensed clinical social worker offers counseling services to those individuals in need. They also act as advocates for disadvantaged individuals, and connect these clients to resources and services that they may benefit from.
Why Do We Need Clinical Social Workers?
Problems are a part of life. As mentioned above, many problems are easily solved, while others may be very difficult to overcome. Individuals faced with such problems will often find themselves at more of a disadvantage than others, living a less quality life.
Clinical social workers, however, are often the professionals that these types of disadvantaged people can rely on in their worst times. Social workers often offer everything from a shoulder to lean on to counseling services. They can also help disadvantaged people find and utilize services that can improve the quality of their lives and their well-being.
What Does a Clinical Social Worker Do?
A clinical social worker tries to better the lives of their clients. They work closely with both their clients and other professionals as well, including other social workers, doctors, nurses, teachers, psychologists, and counselors.
There are a number of different areas of social work that a person might be able to pursue during their careers. Below are just a handful of different types of social work careers that you might consider pursuing.
<!- mfunc search_btn ->
All clinical social workers are required to conform to a certain code of ethics, created by the National Association of Social Workers. This code of ethics requires social workers to show respect for their clients, and not discriminate against any client, regardless of such things as age, race, gender, and family and social status. In fact, social workers are strongly encouraged to fight against discrimination and encourage such things as social and cultural diversity. For example, they are often encouraged to defend and support certain types of disadvantaged individuals and groups of individuals, by creating and supporting legislation that defends the rights of these disadvantaged individuals. Clinical social workers are also required to use discretion in their careers, and not to discuss their clients or their clients' issues with anyone.
The first thing that a clinical social worker will usually do when he begins to work with a new client is to assess their situation and possibly diagnose mental health problems they may be suffering from. This usually involves interviewing the client, and possibly his loved ones and doctors as well.
Once a clinical social worker has assessed a client, he will then help him develop goals and a plan to help them make their situation better. For instance, a social worker that is attempting to help a family escape poverty might help them create goals such as finding employment and spending less money.
A clinical social worker will also usually help individuals work toward meeting their goals. This often involves referring the clients to offices and facilities that offer services they may need. For example, a clinical social worker helping the family mentioned above might set up the adults with a career service center and help them apply for housing assistance and other assistance benefits.
Even after a client's life has started to improve, a social worker's job is not always done. Many clinical social workers will continue to monitor their clients' progress and reevaluate their needs periodically.
Case management is also often an important job duty of a clinical social worker. This usually involves keeping all of his clients' information organized and updated.
Where Do Clinical Social Workers Find Employment?
In recent years, the number of social workers employed in the United States has risen drastically. Today, those interested in clinical social work careers can often find employment in a number of different settings.
Clinical social workers might be employed by health facilities, such as medical hospitals, psychiatric hospitals, community health centers, mental health facilities, and veteran care centers. These social workers might also be employed by schools, children's homes, homeless shelters, rehabilitation centers, detention centers, and non-profit groups. Child welfare and other government agencies also often hire clinical social workers.
What Are the Education Requirements to Become a Clinical Social Worker?
The majority of states require licensed clinical social workers to hold a minimum of a master's degree in social work. You should also take several classes in your preferred area of specialty. For instance, if you are interested in becoming a substance abuse social worker, you should take several classes that focus on substance abuse, dependence, and addiction.
Besides earning a master's degree in social work, you will also usually be required to complete several hours of supervised fieldwork in your preferred professional setting. Your state requirements may differ, but you will usually need to complete around 3,000 hours.
Get Information from Social Work Degree Providers
<!- mfunc feat_school ->
Featured Programs:
Sponsored School(s)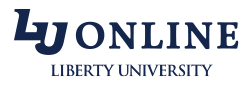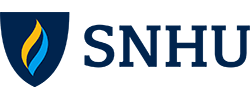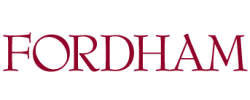 <!- /mfunc feat_school ->
What Is the Average Salary of a Clinical Social Worker?
The salary of a social worker varies drastically depending on the specialty of social work, employer, education and location. your salary will typically be influenced by your specialty, education, and location. Generally speaking, child and school social workers make more than substance abuse social workers. And specialty social workers usually earn the highest average annual salary. As a whole however, the United States Bureau of Labor Statistics estimates that as of 2021, the annual median salary for all social workers is $50,390. The top 10% earn upwards of $82,840. Considering clinical social workers often have more experience and education than many of their colleagues, their annual salaries might fall closer to or exceed that number.
2021 US Bureau of Labor Statistics job market trends and salary figures for social workers are based on national data, not school-specific information. Conditions in your area may vary. Data accessed June 2023.
Replaces sentence with Payscale data [sa1]
<!- mfunc search_btn ->