Social Work as a Parole Officer
<!- mfunc search_box_body ->
<!- /mfunc search_box_body ->
<!- mfunc feat_school ->
Featured Programs:
Sponsored School(s)
<!- /mfunc feat_school ->
What Is a Parole Officer?
According to the U.S. Bureau of Justice Statistics, an estimated 5.4 million inmates were guests of state and federal prisons in the United States in 2021. As our population increases, that number is expected to increase in the coming years as well. While a small percentage of inmates may never get out, thousands of former inmates are released back into their communities each and every day, and most of these inmates are released on parole.
Parole is the release of an inmate before the end of the maximum sentence. Inmates are released on parole on a number of conditions, however, and parole can be revoked at any time for a number of reasons. If a parolee breaks any of the conditions of his parole, he is sent back to prison to finish out his sentence.
Because being released back into society can be very difficult for most parolees, a parole officer is assigned to each parolee. A parole officer's job is to assist and monitor parolees as they adjust to their new-found freedom. They help former inmates with everything from finding employment to dealing with old problems, like substance abuse. A parole officer may also be the one to decide whether a parolee goes back to prison.
At times, being a parole officer can be a dangerous job, but it can also be very rewarding. For instance, although parole officers work with potentially dangerous criminals every day, they also have the chance to help parolees reform and rehabilitate themselves.
What Are the Education Requirements to Become a Parole Officer?
In order to become a parole officer, you must hold a minimum of a bachelor's degree in corrections, psychology, criminal justice, social work, or a related degree. Federal parole officers, however, require applicants to hold master's degrees in one of these areas.
Featured Social Work Degree Programs
<!- mfunc feat_school ->
Featured Programs:
Sponsored School(s)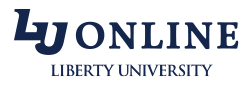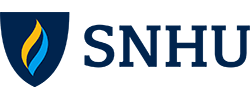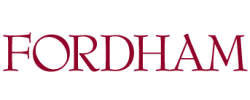 <!- /mfunc feat_school ->
In addition, parole officer applicants must also pass a battery of tests, including psychological and physical examinations, to be considered for parole officer positions.
<!- mfunc search_btn ->
Why Do We Need Parole Officers?
Being released from a correctional institute is not only difficult for parolees, but also for their loved ones and communities. As a former inmate, it can be difficult to find work or even a place to live. Among all of the obstacles that parolees need to deal with, they are also faced with the possibility of falling back into their old ways and returning to prison.
Parole officers try to ensure that parolees are able to reintegrate back into society and adjust to their new lives. By monitoring parolees and helping them rehabilitate themselves, parole officers help keep citizens safe, reduce crime rates, and keep inmates out of the already crowded correctional facilities.
What Do Parole Officers Do?
Parole officers work closely with other correctional professionals and parolees. Usually, parole officers focus on working only with adults or juveniles, though occasionally they may work with both.
Before an inmate is even released from prison, a parole officer will usually develop a plan for him or her. This is usually done after meeting with and interviewing an inmate. When creating a parole plan, parole officers will take a number of things into consideration, including the wants, needs, and abilities of the parolees.
One of the main responsibilities of a parole officer is to ensure that their parolees follow all conditions of their parole. This often involves finding and retaining employment, finding a suitable place to live, getting treatment for any mental health issues they may have, and generally staying out of trouble. To accomplish all of this, parole officers may help by pointing their parolees in the right direction. For instance, they may set up interviews with potential employers or referring parolees to mental health treatment facilities, such as substance abuse centers.
As a parole officer, you will also be responsible for monitoring and evaluating parolees. You will often have regular meetings to check their progress and possibly administer drug and alcohol tests. Monitoring parolees may also involve traveling to their homes or places of work, as well as communicating with loved ones, doctors, or employers.
Where Do Parole Officers Work?
Typically, parole officers work for county and state parole offices. However, this often involves traveling to court houses and correctional facilities. Parole officers are also sometimes required to travel to their parolees homes and places of employment.
What Is the Salary of a Parole Officer?
According to the United States Bureau of Labor Statistics, parole officers earn an annual median salary of $59,860 as of May 2022. A parole officer's salary will vary depending education, experience, and location. The BLS estimates the salary range is between $38,550 to $101,080 depending on all of the aforementioned factors. While state governments are the largest employer of correctional employees, local governments pay the highest annual salary at $68,560.
2022 US Bureau of Labor Statistics job market trends and salary figures for parole officers are based on national data, not school-specific information. Conditions in your area may vary. Data accessed June 2023.
<!- mfunc search_btn ->