Start an Addiction Social Work Career
<!- mfunc search_box_body ->
<!- /mfunc search_box_body ->
<!- mfunc feat_school ->
Featured Programs:
Sponsored School(s)
<!- /mfunc feat_school ->
What Is an Addiction Social Worker?
Addiction social workers specialize in helping clients resolve addictive behaviors associated with drugs and other stimuli that lead to adverse consequences. They provide support and counseling to families of addicts, develop treatment plans, counsel patients in private and group sessions, and perform client assessments. An addiction social worker's duties may vary by setting but most serve as important members of a multidisciplinary team of specialists, physicians, human services workers, and nurses who are working together to provide the right treatment plans for their clients.
While most people would identify drugs and alcohol as the most common sources of addiction, there are a wide range of drug and behavioral additions that are recognized and treated by addiction social workers. Below is a short list of a a few of the drugs and activities that can lead to compulsive behavior and dependency:

Alcohol
Nicotine
Illegal Drugs
Prescription Drugs
Food
Gambling
Sex
Pornography
Shopping
Theft
Video Games
Work
Every true addiction has negative effects. Individuals addicted to substances like drugs or alcohol will often experience significant physical consequences from their addictions. Those who develop addictions to activities like shopping, eating, or gambling, may not exhibit obvious physical symptoms but the challenges associated with their treatment are no less complex. Addiction social workers combine knowledge of mental and behavioral disorders, substance abuse, and chemical dependency with expertise in the areas of assessment, treatment, and therapeutic interventions, to help individuals overcome their addictions and return to living normal healthy lives.
To be successful as an addiction social worker, you must possess a few important traits and characteristics. You must have excellent communication skills, be compassionate, non-judgmental, resilient, and possess the ability to see a person's potential. An addict's road to recovery is often long and difficult, and will frequently result in relapse. Social workers must find ways to design treatments that their clients will respond to, and maintain positivity in challenging times. For those interested in the profession, know this- winning the battle against dependency can be a very powerful experience, even as the non-recovering person.
Interested in a Degree in Social Work?
<!- mfunc feat_school ->
Featured Programs:
Sponsored School(s)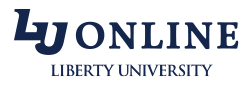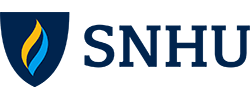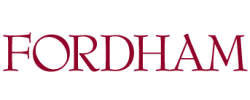 <!- /mfunc feat_school ->
Why Do We Need Addiction Social Workers?
Like many other mental health problems, addiction does not discriminate. Although images of low-income gang riddled neighborhoods come to mind when many people think of addiction, in truth this problem can affect anyone.
As mentioned above, addiction affects not only the addict, but those around him as well. Problems of all different sorts also seem to surround addicts. In order to fix these problems and prevent future problems, addicts must usually enlist the help of addiction social workers and other similar professionals. Only after getting proper treatment can most addicts start traveling down the road to recovery and away from the devastating effects of their vices.
<!- mfunc search_btn ->
What Do Addiction Social Workers Do?
An addiction social worker often has a number of different duties and responsibilities.
Case management is one very important duty of an addiction social worker. This involves keeping all of the details of an addicts treatment well documented and organized. It might also involve recommending or collaborating with other professionals. As an addiction social worker, for instance, you will often work closely with a team of other addiction, mental health, and medical professionals. Your team might include counselors, therapists, doctors, and nurses.
Assessing a patient or client is usually one of the first duties of an addiction social worker, however. Addiction assessment involves figuring out what type of addiction a person suffers from, the severity of the addiction, and what it might be caused or exacerbated by.
After the initial assessment, an addiction social worker can then outline a treatment plan. When creating this plan, an addiction social worker will often take into account such things as what types of treatments will work for the patient based on such things as the type of addiction he suffers from and his lifestyle. Treatments may include stays in rehabilitation facilities, counseling, and therapy.
An addiction social worker will also help addicts set goals during their treatment and recovery. Examples of goals for an addict during recovery may include checking himself into an addiction facility or staying away from his vice for a certain amount of time. Goals are an extremely important part of the addiction recovery process, because they give addicts something to work toward as well as a sense of accomplishment.
Monitoring an addict's progress is another important duty of an addiction social worker. These professionals will keep track of the accomplishments that addicts make during their treatment. An addict's progress can help an addiction social worker determine whether or not the treatment plan is working, and it can help keep the patient going down the road to recovery.
Where Do Addiction Social Workers Find Employment?
Addiction social workers can often find employment in facilities such as inpatient and outpatient addiction treatment centers. Medical hospitals, psychiatric hospitals, mental health centers, and community health centers will also typically hire addiction social workers.
What Are the Education Requirements to Become an Addiction Social Worker?
In order to become an addiction social worker, the proper education is imperative. A successful addiction social work career requires extensive knowledge of addictions and how they work, as well as knowledge of how to treat addictions.
Many addiction social workers start their education with bachelor's degrees in areas such as psychology or social work, with a concentration on addiction. The majority of addiction social workers also earn master's degrees, since this level of education is usually required to become a licensed addiction social worker in most areas.
What Is the Salary of an Addiction Social Worker?
The U.S. Bureau of Labor Statistics groups social workers into four categories. One of those categories is substance abuse and mental health social workers. As of May 2022, addiction social workers earned a median annual salary of $51,240. The lowest 10 percent of the profession made $34,630 that year and the top 10 percent of the profession made more than $97,660.
2022 US Bureau of Labor Statistics salary figures and job growth projections for mental health and substance abuse social workers is based on national data, not school-specific information. Conditions in your area may vary. Data accessed June 2023.
<!- mfunc search_btn ->