Psychiatric Social Work Careers
<!- mfunc search_box_body ->
<!- /mfunc search_box_body ->
<!- mfunc feat_school ->
Featured Programs:
Sponsored School(s)
<!- /mfunc feat_school ->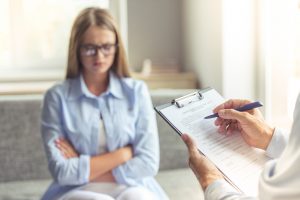 Social workers, who support those members of society who most need assistance, find the career not only demanding and highly complex, but also emotionally rewarding. A social worker works in many different contexts, including childhood development, senior and geriatric care, veterans' affairs, and, of course, psychiatrics. Regardless of the situation, it is the social worker's job to help individuals, families, and groups of people better cope with a multitude of issues by administering ongoing support to their clients and connecting them with available resources.
Psychiatric social workers provide mental health care to individuals with a high level of need. The social worker is permitted to offer counseling services and diagnose mental health disorders, but the primary goal of the psychiatric social worker is to create a supportive atmosphere that enhances the quality of life of the mentally ill and their families.
The Role of a Psychiatric Social Worker
The social worker becomes a vital part of their patients' lives, knowing their circumstances, needs, personal battles, and the steps they must take to improve their situation. Social workers help individuals cope with personal battles, such as addiction, PTSD, and developmental disabilities. The role of the social worker in a psychiatric setting is much the same: getting to know and understand the patient in ways that the resident physician, psychiatrist, or psychologist does not.
In a psychiatric setting, the role of the social worker is to provide a support network and act as an available resource for the patient and the patient's family. By offering structured counseling sessions, including support groups, the psychiatric social worker connects individuals who are coping with similar situations and helps families become more comfortable caring for their loved ones with mental health issues.
While the social worker' primary focus is the individual and family in need, ultimately, the social worker is part of the mental health team, reporting back to the lead psychologists and physicians, so they can provide the necessary assessment and treatment.
<!- mfunc feat_school ->
Featured Programs:
Sponsored School(s)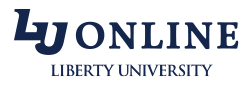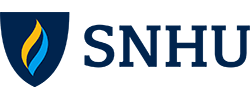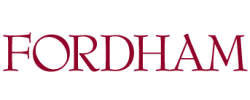 <!- /mfunc feat_school ->
Psychiatric Social Worker: Necessary Skills
Social work is not for everyone. Social workers must possess a number of personality traits and have the required skills and knowledge to enable them to assist with their patients' many challenges. A social worker must complete a college-level social work program; moreover, in many contexts, a master's degree in social work is required as well as social work licensure. However, social workers cannot learn everything they need in classroom lectures and university studies. Some innate attributes are necessary that reach beyond education and speak largely of the type of person who is drawn to this kind of career, rather than the training required to be successful.
All social workers, including psychiatric social workers, must possess the following personal skills:
Tolerance: Social work requires a great deal of personal interaction, and many of the patients are not from backgrounds familiar to the social worker. Social work requires tolerance of others' choices and a willingness to meet patients and help them where they are.
Rational: This line of work requires not only empathy and compassion, but also the reasoning ability, organizational skills, and patience necessary to complete extensive amounts of administrative paperwork.
Cognizant: Social workers must be constantly aware of their surroundings, the situation they are in, and the needs of the individuals with whom they are working.
Critical thinking: While the social work training program informs the student through numerous case studies and practice scenarios, applying that knowledge in real life requires critical thinking abilities. A standard textbook answer doesn't always exist, and the social worker must be able to use both knowledge and background to determine the best possible solution.
Communication: Social workers must be fluent communicators, with the ability to communicate verbally as well as in written communications with other mental health professionals, and with patients and their families.
<!- mfunc search_btn ->
Psychiatric Social Worker Work Environment and Occupational Hazards
The psychiatric social worker typically works in hospital or residential care settings. One of the primary tasks of the social worker, especially in the hospital environment, is preparing the patient for discharge. This process goes far beyond completion of the paperwork necessary for a patient to leave the hospital at the end of the stay. The psychiatric social worker meets with patients soon after admittance to begin tracking their progress, to offer ongoing support, and to help them reach a level of personal autonomy and maintenance, so discharge is a viable option.
Common places of employment for a psychiatric social worker include:
Hospitals
Nursing homes
Inpatient and outpatient rehabilitation centers
State and local governments
Substance abuse clinics
Correctional facilities
Ambulatory health care services
Psychiatric social workers often lead support groups, meet with patients in one-on-one settings, and navigate the needs of patients by communicating with their families as well as physicians to ensure the patient is receiving optimal care. In some contexts, social workers also lead support groups for the patients' families, helping the family learn how to better cope with and navigate the complexities of their family member's mental illness.
Occupational hazards come with psychiatric social work. Interaction with mentally unstable patients requires the social worker to exercise ongoing cautionary measures with a focus on security, including their own personal safety as well as the patient's. Job strain, also sometimes referred to as "compassion fatigue," is another hazard of the social work field. Social worker musts practice regular self-care to avoid becoming unable to care for their patients.
Psychiatric Social Work Salary and Job Outlook
According to the Bureau of Labor Statistics (BLS), the average salary of a psychiatric social worker in the United States is $60,130, which varies depending on the location of the position as well as with level of experience. Entry-level positions typically pay around $34,630; the most experienced social workers often earn upwards of $97,000.
Employment opportunities for mental health and substance abuse social workers are anticipated to grow 11% between 2021 and 2031. This is a faster rate of occupational growth than exists in other occupations. Experts anticipate that the need for psychiatric social workers will grow along with the increased demand for health care and social services. Additionally, jobs for psychiatric social workers vary state to state.
Psychiatric Social Worker Job Description
Psychiatric social workers are pivotal members of the psychiatric treatment team that works with patients facing mental health challenges, which, depending on the psychiatric setting, may vary from depression and anxiety to psychotic breaks.
As a social worker, your responsibilities typically will include:
Assessment of a patient's mental health
Comprehensive review of a patient's strengths and weaknesses
Conducting assessment tests to determine ideal treatment plans
Reporting findings to mental health team
Following up to ensure patients are following the recommended treatment plan
Educating patients and families about the mental health disorder and the benefits of treatment
The duties of the psychiatric social worker change from day to day, depending on the individuals served and the needs of the patients. In some settings, a social worker may have the opportunity to specialize and focus on only a few tasks, while other social workers complete the remainder of the duties. In other settings, a single psychiatric social worker does everything required. In any context, the social worker never works alone; instead, the social worker is part of a mental health team composed of other professionals, including physicians, nurses, and psychologists who all support the individual in need.
Psychiatric Social Worker Education and Training
To become a psychiatric social worker, you must complete the proper educational training, which includes a bachelor's degree in psychology or social work, followed by a master's degree in mental health or psychiatric social work. Once your education is complete, you may begin working on the social work licensure requirements, which typically require an internship along with supervision from a licensed clinical social worker. Once you acquire your license, you must maintain it by attending regular continuing education sessions to continue learning about social work issues. The continuing education requirements are determined by the state in which you are licensed to work.
<!- mfunc search_btn ->
When choosing a degree program, find a program that is accredited by the Council on Social Work Education. The best programs are those that focus on both fieldwork and clinical experience. The master's program should offer an opportunity for specialization in psychiatrics, especially during the program's final year.
Related Education Topics
2022 US Bureau of Labor Statistics job market trends and salary figures for psychiatric social workers are based on national data, not school-specific information. Conditions in your area may vary. Data accessed July 2023.