The Importance of Accreditation When Choosing an Online MSW Program
<!- mfunc search_box_body ->
<!- /mfunc search_box_body ->
<!- mfunc feat_school ->
Featured Programs:
Sponsored School(s)
<!- /mfunc feat_school ->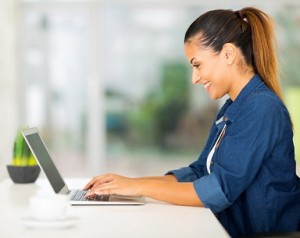 Making the decision to enroll in a Master's degree program in Social Work (MSW) and become a social worker is one of the most exciting and important decisions someone can make. Choosing the right college, however, will determine whether the time, money and effort you invest will provide you with the credentials necessary to get the job you want. There has been a rise in online MSW programs and while this is a good thing because it provides students with additional options and more financial flexibility, it has its drawbacks in that not all programs are created equal. No matter how prestigious the college might be, or how high your GPA climbs, if the online or traditional MSW program you graduate from is not an "accredited" program, you will not qualify to get your state license to practice social work.
Sponsored Online Social Work Degree
<!- mfunc feat_school ->
Featured Programs:
Sponsored School(s)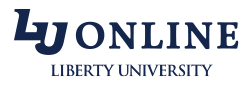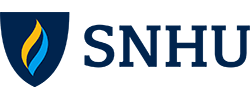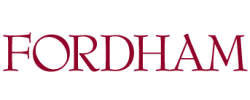 <!- /mfunc feat_school ->
What Accreditation Means
An accredited MSW program is one which has met a set of standards and requirements set forth by the Council on Social Work Education (CSWE). The CSWE is a non-profit organization founded in 1952, and it is the only accrediting agency for social work education in the country. If the MSW program at a college has not been approved of and accredited by the CSWE, graduates from the school will not qualify to be licensed by the state as a social worker.
Unfortunately, the CSWE website does not provide a complete directory of online MSW programs of which they have approved. According to the CSWE, the list of online accredited programs is far from exhaustive. They do offer an alphabetical listing of accredited walk-in campus programs, but that list should not be confused with an institution's online accreditation. Some campus administrations have not yet applied for approval for their online MSW program and hence the online degree they offer is not CSWE accredited.
Dr. Beth Walker is an expert in exactly what accreditation means for a graduating student. As a social worker for many years, she worked with abused and neglected children; served a caseload of individuals with behavioral health issues; facilitated a Girl Scout council comprised of 6,000 girls; managed a Heart Association Ball (raising several hundred thousand in charitable dollars) and managed United Way organizations across the U.S. which support human service agencies big and small.
Today, she is the Dean and Chairperson of the MSW Department at Western New Mexico University (WNMU) as well as a professor. Notably, WNMU is one of the few accredited online programs. When we asked her why accreditation is important she was quick to answer.
In a word – licensure. Graduates of an accredited program are the only ones eligible for social work licensure. But beyond that, I tell our students that accreditation is a seal of approval. It means our curriculum, faculty, and institution have been reviewed stringently by CSWE and found to be of high quality.
<!- mfunc search_btn ->
Recommended Social Work Degree Accreditation Resources:
How to Learn If an Online Program Is Accredited
Ascertaining whether or not an online program is in fact accredited by the CSWE can be a tricky and confusing process. While many programs disclose on their websites that they may not meet state licensure requirements, others do not. In fact, even some of the programs which have been CSWE-accredited will include a website disclosure that the program may not meet state standards. So how is one to know?
There are a handful of websites which provide a comprehensive listing of exactly which online MSW programs have achieved accreditation. The best way to be sure that a program is accredited by the CSWE is to call the school and ask or call the CSWE and ask.
How to Pick the Right Online MSW Program
Online programs are designed to cater to the convenience of the student. They have a variety of classes which are not unlike the courses offered by traditional campus programs. However, online colleges differ slightly in their approaches to the MSW because some require visits to the institution's campus (typically 1-3 visits per year) and others do not require the student to be physically present at any time. Some schools require a minimal number of Skype sessions to foster a sense of academic community amongst a graduating class while others simply offer an online lecture series. There are some colleges which only offer part-time online attendance while others allow only full-time enrollment. Some institutions offer both.
The answers to the following questions will vary from college to college, so be sure to find out the answers to each:
Is the enrollment process ongoing, or are you only able to apply once a year?
Does the program have "set times" when you must attend class? (synchronous or "real-time" instruction) Or, are you able to determine your own attendance schedule? (asynchronous instruction)
Is the program only full-time or only part-time?
How many credits are required for graduation?
What is the cost per credit?
What is the GPA minimum requirement for admission?
Does the college have a proactive financial aid department?
Are you required to take the GRE before admission?
What are the Field Education Requirements? (supervised learning hours done in the community)
Do not expect to rush through the process of discovering which online program is the right one to meet your particular needs. The decision you face is of great magnitude and deserves as much time and effort as you can afford to give. The fact is, once you have found your academic home you can relax in the knowledge that you did your "homework" and that you are securely on your way to a new and exciting life as a social worker.
<!- mfunc search_btn ->