What Careers are Available for Social Workers?
<!- mfunc search_box_body ->
<!- /mfunc search_box_body ->
<!- mfunc feat_school ->
Featured Programs:
Sponsored School(s)
<!- /mfunc feat_school ->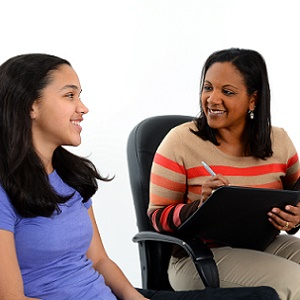 If you are a person who has a natural inclination towards public service, helping people, and making a difference in the community, a career in social work would be an option well worth considering. In order to effectively enter the world of social work, there are a couple of points that bear remembering:
Make sure that the master's degree in social work (MSW) program in which you enroll is acceptable to your state licensing agency.
Before embarking on a college search, visit your home state's licensing agency's website. Carefully survey the requirements you find there for licensing. Most states require your master's degree come from a college of which they have approved or deemed "accredited." Attending a college that does not meet the state requirements will simply be a waste of time and money, as well as be a source of discouragement.
Featured Social Work Programs
<!- mfunc feat_school ->
Featured Programs:
Sponsored School(s)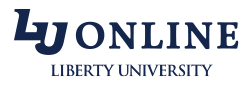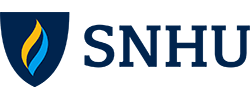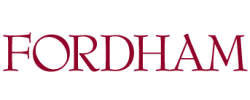 <!- /mfunc feat_school ->
Make sure you factor into your timeline any state requirements for supervised practice before qualifying for licensure.
Most every state has regulations requiring supervised practice before qualifying an applicant for licensure. A quick trip to your state's licensing website or our state licensing section for social workers can provide the answers regarding getting your license.
While you are studying for your master's degree, keep abreast of the career opportunities available for social workers.
Don't wait until graduation to find out what possibilities and opportunities are in the work force for social workers. Know your employment environment at all times so that your decisions will be based on knowledge and facts instead of last minute stress and speculation.
Marty Robbins MSW, periodically checked the job listings, as well as kept current regarding industry changes in his state. He felt this was extremely instrumental in helping him get his first job;
"I consistently read the employment pages, checked on websites and even made a few phone calls throughout my years of study. If nothing else, by the time I actually applied for jobs I had a feeling of familiarity with the process. I do attribute my easygoing attitude to all the time I put in getting to know my community, the industry leaders and job-related resources." -M. Robbins MSW
<!- mfunc search_btn ->
Potential Career Areas
Child Welfare
There are both public and private opportunities for employment in the area of child welfare for those with a degree in social work. Adoption agencies, law enforcement agencies, litigators, government child welfare agencies, and other businesses involved in monitoring and ensuring the safety of minors are all avenues potentially open to someone with a degree in social work.
Criminal Justice and Corrections
Probation and parole services are fraught with job opportunities for someone with a degree in social work. The criminal justice system has positions working with or in youth offender services, victim's rights support, as well behavioral rehabilitation and counseling programs for inmates and their families. Social workers can also find employment helping courts and attorneys to facilitate the judicial process in criminal matters.Bill Wise MSW, began working for a state Youth Authority agency in 1980 during the summer break between his graduating with his bachelor's in social work and beginning his master's program.

"I figured out I wanted to work in the juvenile justice system before I began my master's program. The job isn't for everyone, but it suits my personality and background. The jobs which are available for those with a graduate degree are better paying and more involved than those with just a bachelor's. I recommend that anyone entering this field look long and hard at getting a master's degree." -Bill Wise MSW

Clinical Therapy
An individual with an MSW has the option of working in community mental health centers, psychiatric hospitals, outpatient clinics, and educational institutions (to name a few) in areas such as behavioral therapy, mental health counseling, vocational rehabilitation, grief therapy, and as a human resources staff consultant.
Gerontology
The field of gerontology is growing rapidly due to the increasing percentage of elderly in the nation's population. According to the national Administration on Aging;

"The older population--persons 65 years or older--numbered 52.4 million in 2018 (the latest year for which data is available) represented 19% of the U.S. population, about one in every eight Americans. By 2060, there will be about 94.7 million older persons, more than twice their number in 2000."

The expected growth in the geriatric sector of society is a solid indicator for those with an emphasis in geriatrics; evidence that there will be an increase in demand for their services. Possible avenues for employment might be public service agencies funded by both state and county governments, senior citizen centers, non-profit organizations, religious charities, and various for-profit businesses.

School-Based Social Work
Opportunities exist within school systems that deal with high-risk children at both elementary and secondary school levels. Those with an MSW degree often work for school districts, early intervention services, or on a case by case basis through the county protection agencies.
Programs for the Economically Impoverished
Social workers are often employed by both public and private organizations to help alleviate the suffering (psychological and emotional) of the needy. Sister Marie Thomas is a Catholic nun who has a degree in social work. In her 40+ years as a sister she has been a part of numerous programs to help the homeless, those who have homes but are impoverished, as well as those who seek out mental health assistance from Catholic services.

"There is no greater reward than helping those who are poor. Not everyone is called to be a religious, but we are all called to help those less fortunate." -Sr. Marie Thomas
The categories above are just a sampling of careers available to those who pursue an MSW. Remember to check your state's licensing requirements prior to enrolling in school. With that in mind, your career in social work will be as rewarding and fulfilling as the careers of those who have gone before you!
<!- mfunc search_btn ->