Deciding on a Social Work Degree Program
<!- mfunc search_box_body ->
<!- /mfunc search_box_body ->
<!- mfunc feat_school ->
Featured Programs:
Sponsored School(s)
<!- /mfunc feat_school ->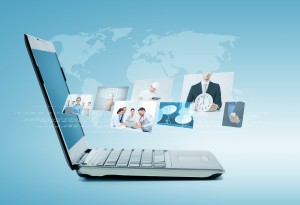 In the U.S. and its territories, there are more than 600 accredited social work programs according to CSWE.org providing the necessary training and skills to employees entering today's workforce. Choosing the 'right program' on an individual basis plays an essential role in molding graduates who are better able to meet the needs of his or her clients and/or patients.
In addition to the financial and long-term emotional commitment associated with pursuing a career in social work, there are a few details to iron out before deciding on a social work program. Acknowledging the following factors can help make a final decision that best serves future career goals of an individual:
1. Assess Overall Goals and Interests to Determine an Appropriate Level of Education
Narrowing down a specific area of social work helps zero in on the schools offering social work programs that best fits future career goals. Individuals with a clear focus on the type of social work they'd like to do typically get the most out of their education program. The objective is to create a smaller pool of schools to choose from, and then pursue studies with more targeted instruction and training according to interests.
"I think it is very important for [an] applicant to understand the culture of each school of interest (e.g. research oriented vs. direct practice)," says David M. Harris, MSW, LCSW, a Psychotherapist/Coach & Peak Performance Strategist in Saint Louis, MO.
A diploma in Social Work typically takes two years to complete, with programs available at community colleges. Training prepares graduates to work directly with clients, who generally provide services on a case-by-case basis that may include crisis intervention, suicide prevention, and assisting victims of domestic violence and child abuse. They can also become a teacher's aide, community service worker, home support coordinator, and senior support worker.
A four-year Bachelor's degree (BA, BSc, BSSW, or BSW) opens the door to numerous entry-level positions within the field, such as caseworkers and mental health workers. With an undergraduate degree in Social Work, individuals can become a 'champion of the people,' helping those with social disadvantages (like poverty, mental illness, and physical disabilities), or fighting against social injustice (such as human rights violations).
They also work with:
Children and their families – addressing issues such as neglect, abuse, bullying, divorce, and behavioral problems.
Medical and public health agencies – assisting patients in coping with illness or stress.
Community organizations – pushing for healthcare reform and improved public health programs.
Patients with substance abuse problems.
A master's degree in Social Work (MSW, MSS, MA, MSc, MPhil.) typically involves a one to two year program. The degree is needed for those with an interest in direct practice as a clinical social work, or who would like to work in direct-service health settings, schools, and other clinical work-related positions. This type of degree program involves taking more advanced classes that focus on specific areas of concentration, such as Child Abuse and Neglect; and also allows graduates to become policy-makers, planners, and social workers assuming an administrative role.
Doctoral studies (the research-focused PhD or the clinically-based DSW (Doctor of Social Work), take about four years to complete. Doctoral students train to assume positions of leadership within the field; and concentrate on advancing the profession by (1) conducting scholarly research typically centered on human development, psychotherapy and counselling, social policy, public administration, community development, and social program assessment; and/or (2) teaching others on the college or university level to become social workers.
It is also not uncommon to see graduates of social work programs seek post-masters and post-doctoral education, which may include psychotherapy training.
<!- mfunc search_btn ->
Get Information on Licensing & Accredited Social Work Programs
2. Settle on an Acceptable Level of Time Commitment
Before deciding on a social work program, taking into consideration the level of time commitment required to complete the curriculum's requirements is essential.
The typical length of a social program varies from two to eight years, and basically, the longer an individual studies in the field – the higher level of responsibility they are prepared to assume – such as the professional with an MSW who manages a team of social workers.
A four-year bachelor's degree program in social work involves training that is useful for positions that require increased interaction with clients and patients of social services programs.
In order to become a clinical social worker, completion of a master's degree is required, as well as two years of post-master experience in a supervised clinical setting. Clinical social workers must also obtain his or her license in order to practice in a specific state.
3. Identify Available Options in Class Instruction and Training
While most colleges and universities offer social work degrees for full-time and part-time students, as well as options for online learners, class format plays an influential part in choosing an appropriate program to meet specific needs. For example, students who need to work while taking classes should pursue a program that provides part-time enrollment and/or online classes. Also, it is recommended to investigate a school's possible mentorship, clinical training, and internship opportunities.
4. Assess the Level of Competition
When deciding on a social work program to apply to, assessing the level of competition also plays a role. Well-prepared candidates who anticipate meeting school expectations and requirements typically have a better chance of gaining admittance into the schools of their choice.
"A good academic record and an articulate, self-reflective personal statement are always important," says Yvette Colón, PhD, ACSW, BCD, who is a Psychosocial Specialist at the MetaCancer Foundation.
"However, applicants to social work schools will be more competitive if they have real world (paid or volunteer) direct service, and research experiences," says Colon. "A commitment to diversity and social justice is also necessary."
5. Research the Reputation of a Social Work Program
When deciding on a social work program, check the reputation of the school to assess the value that a degree from a particular institution holds in the field. Some graduates find an easier time landing the 'job of their dreams' when they possess a degree from a school that is well-respected by peer and employers.
Speaking to alumni, social work professionals, and student services is an excellent way to learn more about a school. Pay attention to the networking opportunities and job-search resources available to graduates of a particular program.
"Contacting universities with a strong alumni connection/mentoring program is important," says Harris.  "This early networking is often the best way to not only learn about the profession, but to be connected to opportunities to be exposed to the real work."
Other ways to research and assess the value of a social work program include:
Seeking out schools that have close ties to government social services agencies.
Noting the schools that are considered leaders in social work research.
Browsing the biographies of faculty, and review their published works.
The Council for Social Work Education accredits bachelor's and master's programs that meet certain standards; and provides a list of approved social work programs (Directory of Accredited Programs) that can prove helpful early on in researching potential schools.
Also, social work programs with an excellent reputation will rank high in trusted educational resources, as seen in the U.S. News & World Report rankings and reviews of the top graduate schools for social work.
6. Calculate the Cost of a Social Work Program
After creating a list of potential social work programs, factoring in education costs is essential. The average tuition fees for social work programs in the U.S. ranges from $23,000 for a two-year program to more than $70,000 for a graduate degree.
Fortunately, many schools offer a wide range of financial aid packages that may include scholarships, grants, work-study programs, and other opportunities to gain financial assistance as a way to help offset costs. Some students opt to pursue an online program instead of learning within a traditional classroom setting as a way to cut overall education costs.
<!- mfunc search_btn ->
"Competition for scholarships and financial aid is stiff," says Harris. "It is important that the applicant tells his/her story in a compelling way to indicate why the given school should accept him/her over other highly qualified candidates."
In conclusion, those who take the time to research and evaluate a wide range of possible social work programs generally settle on a school choice that best fits their individual needs all around the board – in terms of accommodating a specific area of interest; satisfying time commitment and budget restrictions; offering flexible class schedules; and providing adequate guidance into the field of social work upon graduation.
Accredited Social Work Programs Accepting Students Currently:
<!- mfunc feat_school ->
Featured Programs:
Sponsored School(s)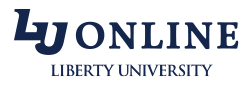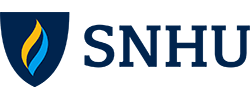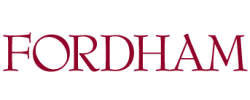 <!- /mfunc feat_school ->
Resources: