Starting a Career as a Social Worker
View Career Profiles:
<!- mfunc search_box_body ->
<!- /mfunc search_box_body ->
<!- mfunc feat_school ->
Featured Programs:
Sponsored School(s)
<!- /mfunc feat_school ->
Explore Rewarding Careers in Social Work
Why become a Social Worker? Social Workers provide direct services or therapy to people and communities in need of help. If you are the type of person who is looking for a career with meaning, that allows you to make a difference in the lives of others and relieve suffering, then consider Social Work. You will provide resources that enable people to meet the challenges of their daily lives, deal with emergencies and crisis situations, and offer assistance to people experiencing issues such as unemployment, illness or divorce.
Most people who aspire to become a Social Worker report that they want an opportunity to care for people, work for social change, and to "make things better". These goals, along with increased demand for professionals in the health care and social services industries, is driving significant employment growth- making Social Work one of the fastest growing professions in the country according to the U.S. Bureau of Labor Statistics. If you are looking for a job with diversity and personal satisfaction, consider one of the many career options detailed below:
<!- mfunc search_btn ->
<!- /mfunc search_btn ->
Featured Social Work Degree Program
<!- mfunc feat_school ->
Featured Programs:
Sponsored School(s)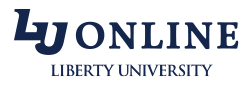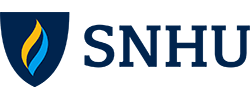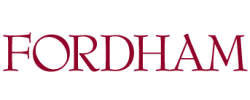 <!- /mfunc feat_school ->
| Professions | Job Responsibilities |
| --- | --- |
| Addiction Social Worker | Substance abuse social workers are usually the day-to-day case managers for people with substance abuse issues. They are responsible for using their knowledge and background to not only continually assess these patients, but also help them live a fulfilling day-to-day life by preventing and treating problems |
| Child/Pediatric Social Worker | Child social workers are the day-to-day case managers for children and families dealing with mental, emotional, or social issues. They are responsible for helping the child or family achieve normalcy in their day-to-day life and generally improve the quality of life by working to prevent problems and provide therapy or counseling if problems eventually arise. They help children find success socially and academically by identifying and addressing psychological issues. |
| Clinical Social Worker | What Is Clinical Social Work? Everyone will need to cope with difficult issues during their lifetimes. Thankfully, the majority of problems that most people face are relatively short lived and easy to fix. However, there may come a time in a person's life when they need a helping hand resolving some of their tougher issues in life. Some of these Continue Reading |
| Community Social Worker | Community social work is an subcategory of social work that is focused on larger social groups and even communities as a whole. For example, community social workers are responsible for such things like policy creation and analysis, social planning, community organizing, lobbying, event-planning and much more. The importance of thinking about the community and its health as a whole is an important but relatively new idea. Community social workers primarily are tasked with creating different programs and strategies for promoting community health, raising awareness about its importance, and implementing ideas to improve that health. |
| Corrections Social Worker | What Is a Correctional Treatment Specialist? As one would imagine, being incarcerated is one of the most stressful and emotionally disturbing events that can happen to a person. In addition to dealing with the emotional stress of being incarcerated, inmates must also prepare for their release back into society, which can be equally – if not more – stressful. In Continue Reading |
| Disability Policy Worker | Disability policy workers are the people responsible for working with elected officials to pass laws that help those people who are disabled; they are basically lobbyists for the disabled population. These workers are well-versed in the psychological and physical issues that cause disability and they use that knowledge to advance the civil rights of disabled citizens looking for additional help from legislative representatives. |
| Family Social Worker | Family social workers help foster the development of a family dynamic and they also help families deal with emotional, psychological, or social issues that they face as a group through counseling, therapy, and a deeper understanding of where the problems came from. They help address issues such as domestic abuse, teen pregnancy, foster care, and repeated misbehavior so that families can live together in a supportive and comfortable environment. |
| Geriatric Social Worker | Geriatric social workers are people who are usually responsible for the day-to-day case management of seniors with recurring mental, physical, or emotional issues. They usually either help treat and prevent problems from arising with their patients thanks to their specific skill-set and knowledge of psychological and physiological issues that common affect the elderly. They help seniors deal with and overcome any issues so that they can live a fulfilling and normal life. |
| Hospice & Palliative Social Worker | End of life is a stage that everyone eventually experiences. While death may come suddenly for some, most people live to an older age and decline slowly. In many cases, this means an eventual confinement to the home or to hospice care, where the individual stays until he or she dies. Sadly, however, this condition is not unique to the Continue Reading |
| Medical Social Worker | Medical social workers are usually hospital or nursing facility employees who work with patients and their families to help them deal with psychological issues they are going through. They usually pay close attention to the social, mental, and emotional development and well-being of each patient in the facility so they can treat and prevent any issues from becoming recurring problems. They provide psychotherapy, counseling, and emotional rehabilitation to patients in need. |
| Mental Health Social Worker | Mental health social workers are in charge of things like assessing, treating, diagnosing, and caring for patients with serious emotional or mental issues. They provide day-to-day case management and help their patients work through their mental disabilities so that they can still live a healthy, happy, and productive life. They use their knowledge of psychology to help treat and prevent issues in each individual patient. |
| Military Social Worker | In many cases, members of the different branches of the United States Military are especially susceptible to mental and physical issues. From PTSD and depression to learning to live an everyday life with debilitating physical ailments, military members can deal with a number of different problems. Military Social Workers are specifically trained to diagnose and treat those problems. These social workers do not need to be members of the military themselves, although many are, but they are charged with helping military members re-enter society and live healthy and productive lives. |
| Parole Officer | A parole officer's job is to assist and monitor parolees as they adjust to their new-found freedom. They help former inmates with everything from finding employment to dealing with old problems, like substance abuse. A parole officer may also be the one to decide whether a parolee goes back to prison. |
| Probation Officer | A probation officer is a professional that monitors offenders and makes sure that they abide by the rules and follow the conditions of the probation. Although they have some similar duties, parole officers and probation officers are actually very different. For instance, parole officers monitor offenders that have warranted an early release from a correctional facility; these are typically violent or repeat offenders. Probation officers, on the other hand, typically monitor nonviolent or first-time offenders, or offenders that have committed minor crimes. |
| Psychiatric Social Worker | Psychiatric Social Work is a narrowly tailored branch of social work that deals with the study of mental issues and disorders. These social workers are responsible for helping diagnose, treat, and in some cases, cure mental disabilities and disorders among their patients. This can include behavioral issues that stem from mental issues. Many people can call themselves psychiatric social workers but there is also specific study that needs to happen in order for psychiatric social workers to be effective at their jobs. |
| Public Health Social Worker | Public health social workers identify social problems affecting the well-being and social development of the public and then seek to not only treat them, but also understand them better so they can prevent them in the future. They work to promote positive mental and emotional development in individuals, groups, the community and the public at-large by using their psychological background to help assess broader social development issues. |
| School Social Worker | School Social Workers are usually hired by school districts to help students not only with academic success but behavioral, social, and mental health support as well. They use their training in psychology and counseling to help students and their families with any issues ranging from academic progress concerns to social development issues. They are the people responsible for helping children adapt and assimilate successfully to their school so they can be prepared for what lies beyond. |
| Social Work Administrator | Social work administrators are responsible for looking at the industry from a macro perspective and while actual social workers are responsible for dealing with individual patients, administrators are often responsible for building the business behind that care and treatment. The administrators are responsible for everything from budget planning to fundraising and even creating the processes for offering care and support to patients. The administrators play a more behind-the-scenes role, but without them, it would be difficult to find competent and high-quality elder care facilities, medical clinics and much more. |
| Social Workers | Social workers are the people responsible for either helping people live their daily lives by helping them cope with their mental, social, emotional, and physical problems, or they can be clinical workers who can diagnose and treat mental and emotional issues. Both types of social workers are charged with helping people overcome emotional issues by using their psychological background and knowledge base. |
| Substance Abuse Social Worker | What Is Substance Abuse Social Work? Substance abuse is defined as the habitual repeated use of a harmful substance for the sole purpose of mood alteration. Nearly all substance abusers start abusing substances for the immediate mood altering effects. Depending on the substance, the effects may vary, ranging from calming effects to elation. There are a number of different types Continue Reading |
| Victim Advocate | What Is Victim Advocacy? Surviving a crime is one thing. Surviving the months and years after a crime is a whole different feat, however. Being the victim of a crime is often very devastating for most people. Victims will often have to cope with feelings such as terror, grief, anger, confusion, depression, and even guilt. Navigating the legal system after Continue Reading |
If you are wondering how to jumpstart your career as a social worker you should probably consider a college degree. Most entry-level social work positions require at least a bachelor's degree, although it doesn't necessarily have to be in social work. Some positions may require candidates to have already earned a Master's degree. In fact, if you intend on becoming a clinical social worker, you will need a Master's degree before you are qualified. Clinical social workers will also need to be licensed, and licensure varies from state to state. But the best bet to ensure a long and successful career in the industry is to start by earning a college degree.
If you like working with people, are a good listener, know how to manage your time, and are compassionate towards people in difficult stages of their life, then a career in social work may be the perfect fit. Just make sure you love the work, because the pay is not great compared to other professions. But the rewarding feeling you get for helping someone through a difficult time should more than make up for that.
A Special thanks to the Frances Perkins Center, for the use of their images.  Please follow them on Twitter or Facebook to learn more about what this wonderful organization does.
<!- mfunc feat_school ->
Featured Programs:
Sponsored School(s)
<!- /mfunc feat_school ->
Find a Social Work Degree in Your State
It's important to choose a school that offers the degree program that checks all the boxes for you, whether that's providing online courses or offering a combined master's and doctoral program. To get even more detail about psychology degree program options in your area, find your state below. You may also consider online social work degree options available from many accredited colleges & universities.