Social Work Degrees, Schools, and Careers in Missouri
<!- mfunc search_box_body ->
<!- /mfunc search_box_body ->
<!- mfunc feat_school ->
Featured Programs:
Sponsored School(s)
<!- /mfunc feat_school ->
In November, U.S. Senator Barbara A. Mikulski (D-MO) was awarded the Presidential Medal of Freedom, which the nation's highest honor for a civilian. Her background is in social work. According to the National Association of Social Work (NASW), a growing trend in politics is the contribution of social workers in the democratic process. Social workers are one of the backbones of society, contributing to the well-being of vulnerable individuals who need resources to make changes in their life and deal with the complexities and challenges of a crisis or new situation.
Missouri is home to an active and bustling social work community and the state also has a wide variety of colleges and universities that offer formal social work education at both the undergraduate and graduate level. There are more than 10 MSW programs accredited by CSWE in Missouri. The University of Missouri in Columbia has a top-ranked program on the U.S. News College Rankings for 2015, coming in at #66 in Social Work. Students in this program can concentrate on clinical practice or military social work, and it offers a dual degree option in Public Health.
St. Louis Social Work Degrees, Schools, and Careers
A crown jewel of the Midwest, St. Louis is one of the most storied and colorful cities in the country. Also, as one of the most populous cities in the country, it isn't surprising that St. Louis is the epicenter for social work in the state. The St. Louis metropolitan area is home to more than 6,600 social workers are employed in the area and those social workers are paid an annual average salary of between $46,150-$57,240, according to data from the United State Bureau of Labor Statistics.
<!- mfunc search_btn -> <!- /mfunc search_btn ->
The city is also home to a good number of the social work degree programs students are looking for. Saint Louis University is a private university which offers the MSW with a concentration in a specific area of interest. Students have the option to earn a dual degree. U.S. News ranked SLU No. 52 in Social Work in their 2015 Best Colleges. Washington University in St. Louis ranks No. 1 in Social Work programs on the U.S. News list. Students can also choose a concentration area and dual degree program to increase their awareness and education level. University of Missouri-St. Louis is a public university that ranks #89 in Social Work. Their three concentration areas are children, youth, and families, gerontology, and management.
Kansas City Social Work Degrees, Schools, and Careers
The largest city in the state, Kansas City is home to the other large collection of schools offering social work degree programs. Despite its size, its social worker population is actually smaller than that of St. Louis. According to the BLS, Kansas City has about 4,800 professional social workers employed within its borders. Those social workers made an annual average salary of between $47,270-$56,560.
On the opposite side of the state, Park University, a private college in a suburb of Kansas City, has applied for accreditation status with CWSE. It has a candidacy status until February 2016, when it expects to be fully accredited. Missouri State University, south of Kansas City in Springfield, MO, is fully-accredited by the CSWE. The program at MSU ranks No. 172 in Social Work on the U.S. News College Rankings. The University of Missouri-Kansas City ranks No. 148. It offers the Advanced Generalist concentration with its MSW.
Online Social Work Schools in Missouri
If a student doesn't live near one of the state colleges, another option is an online program. There are around 30 colleges which offer the online MSW. The University of Missouri offers a part-time online program which takes about three years to complete. Fieldwork is performed in the student's hometown, but it is overseen by the college. But outside of that program, the state's post-secondary schools have been slow to adopt online social work education. The CSWE doesn't even accredit the part-time program at Missouri yet. For a list of fully accredited online programs across the country, use the CSWE database.
Career Opportunities for Social Workers in Missouri
Social workers work in both the public and private sector. According to the Bureau of Labor Statistics (BLS), the government is the largest employer when you include the federal, state, and local levels. As of 2023, the Veteran's Administration employs 17,300 social workers with Master's degrees across the United States. The Social Security Administration employed more than 26,000 according to a report from the NASW Center for Workforce Studies. Prisons are another large employer of social workers.
In the private sector, community mental health centers employ LCSWs to provide psychotherapy for mental health and substance abuse issues. Corporations are beginning to use social workers to increase relationships between employees. Social workers are need in the schools and in private organizations which work with children, senior citizens, or vulnerable adults. The NASW routinely lists international positions for licensed social workers.
The BLS reports that in Missouri, the highest-earning social workers often work in healthcare and can make upwards of $75,000. They also report that the need for social workers is growing at about 9% annually, with those in mental health, substance abuse, and healthcare are needed at a higher rate of 11%.
2022 US Bureau of Labor Statistics job market trends and salary figures for child, family, and school social workers, healthcare social workers, mental health and substance abuse social workers, and social workers (all other) are based on national data, not school-specific information. Conditions in your area may vary. Data accessed August 2023.
<!- mfunc search_btn -> <!- /mfunc search_btn ->
Child, Family, and School Social Workers Salary in Missouri
| Location | 10% | 25% | Median | 75% | 90% |
| --- | --- | --- | --- | --- | --- |
| United States | $32,300 | $38,350 | $48,430 | $62,080 | $80,290 |
| Missouri | $26,380 | $31,870 | $36,730 | $41,850 | $50,580 |
| Cape Girardeau-Jackson, MO-IL | $26,010 | $29,470 | $33,230 | $37,270 | $44,410 |
| Columbia, MO | $26,150 | $29,900 | $33,930 | $39,800 | $50,850 |
| Jefferson City, MO | $29,460 | $31,500 | $33,580 | $37,730 | $44,070 |
| Joplin, MO | $23,450 | $27,630 | $30,490 | $33,240 | $37,070 |
| Kansas City, MO-KS | $26,290 | $29,470 | $33,580 | $40,650 | $54,720 |
| St. Joseph, MO-KS | $28,470 | $32,680 | $36,310 | $41,000 | $47,460 |
| St. Louis, MO-IL | $21,060 | $26,820 | $33,230 | $42,190 | $62,140 |
| Springfield, MO | $23,450 | $29,460 | $33,220 | $35,710 | $38,950 |
Table data taken from 2020 BLS (http://www.bls.gov/oes/current/oes211021.htm)
Healthcare Social Workers Salary in Missouri
| Location | 10% | 25% | Median | 75% | 90% |
| --- | --- | --- | --- | --- | --- |
| United States | $36,110 | $45,280 | $57,630 | $72,120 | $87,150 |
| Missouri | $33,070 | $37,640 | $47,410 | $59,160 | $69,490 |
| Cape Girardeau-Jackson, MO-IL | $28,320 | $35,340 | $49,040 | $59,030 | $69,390 |
| Columbia, MO | $31,620 | $37,450 | $47,540 | $57,450 | $65,620 |
| Jefferson City, MO | $26,280 | $31,900 | $39,530 | $47,190 | $56,240 |
| Joplin, MO | $25,210 | $26,560 | $28,800 | $31,050 | $45,160 |
| Kansas City, MO-KS | $33,990 | $42,590 | $52,060 | $61,280 | $71,710 |
| St. Joseph, MO-KS | $32,340 | $39,980 | $47,520 | $56,970 | $63,640 |
| St. Louis, MO-IL | $29,740 | $34,930 | $43,540 | $56,750 | $68,180 |
| Springfield, MO | $22,750 | $28,860 | $35,020 | $42,320 | $52,680 |
Table data taken from 2020 BLS (http://www.bls.gov/oes/current/oes211022.htm)
Mental Health and Substance Abuse Social Workers Salary in Missouri
| Location | 10% | 25% | Median | 75% | 90% |
| --- | --- | --- | --- | --- | --- |
| United States | $30,770 | $37,220 | $48,720 | $65,210 | $87,420 |
| Missouri | $27,850 | $34,150 | $39,420 | $54,130 | $66,300 |
| Cape Girardeau-Jackson, MO-IL | $27,490 | $32,910 | $41,970 | $45,440 | $47,680 |
| Columbia, MO | $18,830 | $22,120 | $28,770 | $36,170 | $42,970 |
| Joplin, MO | $31,750 | $33,850 | $36,740 | $39,890 | $46,280 |
| Kansas City, MO-KS | $19,480 | $32,290 | $38,180 | $46,420 | $55,930 |
| St. Joseph, MO-KS | $20,150 | $25,890 | $37,720 | $45,570 | $53,790 |
| St. Louis, MO-IL | $26,380 | $32,410 | $41,730 | $51,590 | $63,460 |
| Springfield, MO | $27,590 | $31,380 | $35,850 | $41,960 | $49,020 |
Table data taken from 2020 BLS (http://www.bls.gov/oes/current/oes211023.htm)
Featured Missouri Schools with Social Work Degree Programs
<!- mfunc feat_school ->
Featured Programs:
Sponsored School(s)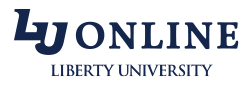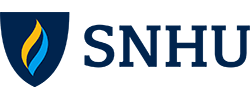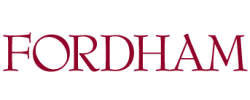 <!- /mfunc feat_school ->