Thinking About a Career in Social Work? 3 MSWs Discuss Their Careers and Specialties
<!- mfunc search_box_body ->
<!- /mfunc search_box_body ->
<!- mfunc feat_school ->
Featured Programs:
Sponsored School(s)
<!- /mfunc feat_school ->
As any seasoned MSW will advise, the best way to find out if you are suited for a career in Social Work is to speak with those who have experience in the field. We sat down with 3 well-recognized MSWs and asked them about their professional histories, specialties, and insights into choosing Social Work as a career.
Jessica Houston, Ph.D, LMSW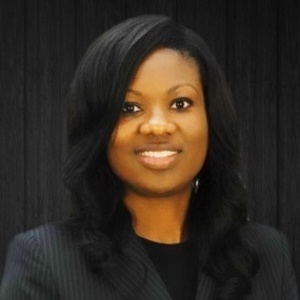 Jessica Houston, Ph.D, LMSW earned a bachelor's degree from Benedict College (Columbia, SC), her master's degree from Barry University (Miami, FL), and a doctoral degree from Capella University (Minneapolis, MN). In the 10 years following her graduation from Capella, Dr. Houston has worn a variety of professional hats: she's been a social worker within the public school system, a social worker in the hospice setting, a counselor in private practice, as well as an adjunct professor and field liaison for Fort Valley State University, Fort Valley, Georgia. She founded "Expecting Victory" in Macon, Georgia; a center providing coaching, training and educational resources with a focus on improving the lives of women everywhere. She has recently authored the book Women's Secrets: It's Time to Stop Suffering in Silence.
I have always been a helper and a giver. However, my desire to become a social worker stemmed from experiencing generational poverty. The most fascinating aspect of my work is having an opportunity to give hope and transform lives. However, the most difficult aspect of my work is seeing clients struggle with pain, addiction, and self-doubt. I believe that my education, skill-set, work ethic, and personality all contributed to my ability to obtain my current position. Someone thinking about a career in social work must be genuinely interested in advocating for the less fortunate. Furthermore, social workers must be non-judgmental and open to working with diverse populations. My favorite work story involves helping a teen who was pregnant and homeless during her senior year of high school go on to earn her high school diploma. Being genuine, compassionate, and supportive are some of the qualities that have made me a good social worker. I love working in the field of social work and I find it to be a very rewarding profession.
<!- mfunc search_btn ->
Laura Reagan, LCSW-C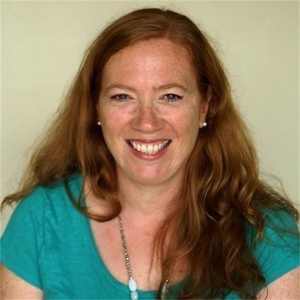 Laura Reagan, LCSW-C (Licensed Certified Social Worker – Clinical) is in private practice in Severna Park, Maryland. She holds a master's degree in Social Work from the University of Maryland (School of Social Work) as well as a bachelor's degree in Sociology with a minor in Human Services from Old Dominion University in Norfolk, Virginia.
My specialty is helping people who have experienced trauma. This specialty chose me! I randomly decided to apply for a volunteer position at the Sexual Assault Crisis Center, not even knowing what the center did or what the volunteer position entailed. Naturally, it was explained to me when I applied, and although it sounded somewhat intimidating, I figured I would give it a try. The process included a 40-hour volunteer training process in which I gained in-depth understanding of the challenges faced by survivors of sexual assault and the short- and long-term effects of the trauma of sexual violence. Once my eyes were opened to this information I never looked back! I wanted to learn more about trauma, and I focused my undergraduate studies at ODU on courses including 'Violence Against Women,' 'Violence in the World of Children,' and the like. I also focused my MSW studies on trauma, selecting internships which would provide me with additional work experience in helping survivors of torture, sexual and domestic violence, homelessness, as well as children who had been abused. Since every class in the MSW program required a research paper, I had the chance to read up on the latest research on trauma and the interventions which are effective in helping people who have experienced such events, and I focused on this all three years. After graduation, social workers are required to complete varying amounts of continuing education to maintain licenses. The exact number required varies by state. These continuing education offerings allow social workers to obtain specialized training in areas of interest. As you might expect, I select further training in trauma for my continuing education credits, as this emerging field of research continues to grow and I want to make sure my knowledge remains current.
Karen Osterle, LICSW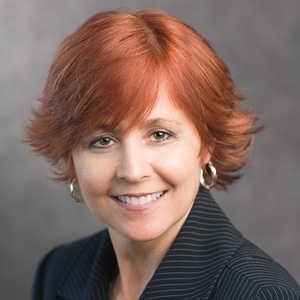 Karen Osterle, LICSW is a clinical social worker licensed in Washington, D.C., Maryland, and Virginia. She is on the faculty of The George Washington University School of Medicine, Department of Psychiatry and Behavioral Sciences Medicine.
Osterle was a child protective services social worker for almost four years, worked at a for-profit managed mental health care company, then returned back to D.C. government with the Department of Mental Health in an outpatient facility which focused exclusively on mental health evaluations (psychiatric, psychological, psycho-educational testing, and attachment studies) for the D.C. Superior Court. For the past several years, she's been in private practice as a psychotherapist working with adults (anxiety, depression, and anger issues) and with couples (premarital counseling, couples counseling, and helping couples to break up),  particularly those with an international background/experience. In 2009, Osterle was listed in Washingtonian Magazine as a "Top Therapist"; a category of their annual "Best-Of" issue published every 10 years.
I chose social work after my junior year abroad in college. I lived in Barcelona for a year, which really helped open my eyes to the problem of homelessness. The field itself fell in line with my value system: Understand the person in his/her environment, and try to address both the intra-psychic components as well as the society's contribution. Understanding people in their context or environment continues to fascinate me after all these years, and all of these social work career iterations. Whether the question is, why is this woman homeless (Just ask me for contributing factors, and I can give you plenty.), or what does each person in this couple that I'm counseling bring to the dynamic that got them here in my office. People bring both a very personal set of strengths and areas of challenge as well as a cultural/family or societal context that inform their current circumstances.
As our experts demonstrate, a career in social work can be as unique as the social worker. For further information about becoming an MSW.
<!- mfunc search_btn ->