Dr. Jessica Houston: Every Woman's Specialist
<!- mfunc search_box_body ->
<!- /mfunc search_box_body ->
<!- mfunc feat_school ->
Featured Programs:
Sponsored School(s)
<!- /mfunc feat_school ->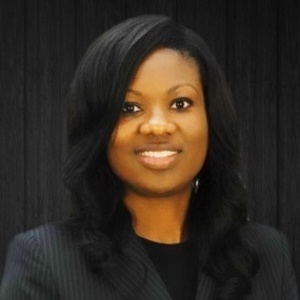 Have you ever had an issue about which you didn't want to tell anyone, never mind ask for help? Or, has there been a time in your life when you did take your problem to a specialist and wished you hadn't? It was not that they didn't care, or that they did not have the right credentials. They were most certainly qualified, but something in their eyes said quite clearly that they had never been where you were; they had never even come close to experiencing your problem. You just knew that no matter how many classes they had taken they just couldn't learn themselves into your answers.
The old saying, "It takes one to know one" is the foundation upon which thousands of popular step-based healing groups are based. This approach to well-being says that unless you've been there, you can't understand that particular path to wholeness. And while they are pivotal in changing millions of lives, there is no doubt that clinical assessments and licensed professional assistance are also an integral part of any life-changing process.
The ideal situation would actually be to have both; a person who had the requisite education and licensing as well as had personally experienced most of the major issues that plague society today. And while it takes a wild stretch of the imagination to believe that someone could effectively conquer a plethora of inner demons as well as slay hordes of scholastic dragons and emerge the victor; there is in fact someone who has done both.
Jessica Houston, Ph.D, LMSW, is much more than a social worker. Jessica Houston is a person whose life has taken her from generational poverty; complete with its suffering, shame and oppression, to being an accomplished and respected community leader. Social work isn't just her job; it's her way of living a whole, fulfilling and inspirational life. But poverty isn't the only issue she's survived; she's lived through childhood sexual abuse, homelessness as a child, physical abuse, a broken home, multiple miscarriages, intimate partner violence, body-image issues, major depression, and seriously low self-esteem.
<!- mfunc search_btn ->
In her book, Women's Secrets: It's Time to Stop Suffering in Silence, Dr. Houston devotes much of her writing to helping the reader understand exactly why and how she knows what it feels like to go through life's most challenging issues. She speaks candidly and presents in an easy to read format that feels more like an afternoon tea conversation than an enlightening journey through the life of a scholar. Not too far into the book, one realizes that Houston has just gone where most counselors would not; she tells you exactly who she is, and how she got there. No holds barred.
With stellar confidence, Houston thinks nothing of jumping head-first into the ocean of longstanding socioeconomic injustice and its collateral damage. And although once a victim to their effects, she doesn't dwell, even momentarily, on the particulars and horrors. The underlying theme she emphasizes and proceeds to weave throughout her story is that although circumstances in life can cause low self-esteem, depression and a serious lack of self-confidence, it is each woman's birthright to move forward and grow into a happy, satisfying, exemplary life.
Women in particular, she believes, are especially susceptible to and tend to suppress and hide their feelings. Houston believes that every woman must face the fear inside (and all that it entails) and move forward to eradicate it. Until that process begins, it is impossible for them to truly know their worth.
She remarked, "It took me a long time to recognize my value. It never crossed my mind that I had qualities, skills and attributes that made me unique and valuable. In fact, before recognizing my value, it never crossed my mind that I deserved the best in my personal as well as my professional life. Once I recognized my value, I began expecting more, and in return, I began receiving more. People who do not recognize their value are typically unsatisfied with their lives. Some of the consequences of not recognizing your value include but are not limited to; poor treatment, lower wages and overall mediocre living. In essence, when you do not believe that you are worth more, you are willing to accept much less than you deserve."
In spite of childhood homelessness, generational poverty, sexual abuse and physical abuse, she was determined to finish high school. After graduation, Houston continued to conquer her past and achieved educational excellence. She earned a Bachelor's degree from Benedict College (Columbia, SC), a Master's degree from Barry University (Miami, FL) and a Doctorate from Capella University (Minneapolis, MN).
Her personal story is compelling on its own merit; the psychological solutions she offers are presented in such a way as to be accessible to everyone. She reflects,
"I wasted far too many years of my life drowning in self-pity. The worst part of that scenario is that I can never get those years back. You should not waste another moment wishing that you could have the relationship, financial stability or career that you desire. Your opportunities are limitless. However, you must understand what you have to offer and believe that you deserve the best. Moreover, you must recognize your potential and never settle for mediocrity. When you realize that you deserve more, you will begin to expect more. Knowing your value creates an opportunity for you to set high expectations."
Dr. Houston now has well over a decade of counseling and higher education teaching experience. As a licensed social worker she mentored and provided professional counseling to hundreds of at-risk youth in the capacity of school social worker; was a hospice worker and also served as an Adjunct Professor and Field Liaison for Fort Valley State University.
Today Dr. Houston enjoys a full life with her husband and daughter. As well as authoring a book, she is the founder of "Expecting Victory" an organization that promotes the development and celebration of every aspect of womanhood. She lectures, speaks, coaches and is an ever-present role model for women around the world. For further information regarding Dr. Jessica Houston and Expecting Victory go to: http://expectingvictory.com/
<!- mfunc search_btn ->