Employment Outlook & Career Guidance for Addiction Social Workers
<!- mfunc search_box_body ->
<!- /mfunc search_box_body ->
<!- mfunc feat_school ->
Featured Programs:
Sponsored School(s)
<!- /mfunc feat_school ->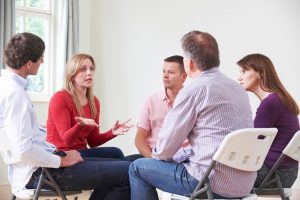 The US Bureau of Labor Statistics (BLS) projects faster-than-average job growth for addiction social workers, with an 11% increase in employment by 2031.  One main reason for the growth in this field is that the Affordable Care Act, enacted in 2010, mandates insurance providers cover treatment for mental health issues. With Americans now required to carry insurance that covers these services, experts in the field of addiction social work predict an influx in the number of individuals seeking work in the mental healthcare and social work fields.
Another factor may be the shift in how the justice department handles offenders. Rather than jail time for abuse and addiction-related offences, many offenders are now receiving treatment-oriented sentences. As such, the BLS projects that between 2021 and 2031, approximately 13,300 new mental health and addiction social worker jobs will be added to meet the demand.
"New graduates need to know that addiction is an illness, just like cancer or diabetes.  It must be treated with the same level of care and seriousness.  They also need to be very familiar with programs such as AA, NA, Celebrate Recovery, etc." 

"Addicts often relapse.  This affects my law practice when a client relapses because he or she may be facing jail again.  If I am working a good social worker who understands the nature of addiction, I can oftentimes mitigate the damage done by a relapse." - Swindle Law Group, P.C.
Forms of addiction an addiction social worker may encounter:
Some types of addiction are defined and listed in the Diagnostic and Statistical Manual of Mental Disorders (DSM-IV-TR), while other forms of addiction are more controversial or less problematic and have been identified by only a few addiction professionals.
Drug and Alcohol addiction
According to the US Department of Health and Human Services, nearly 46.3 million Americans ages 12 years or older meet the criteria for substance abuse disorders.
The American Psychiatric Association (APA) has recently re-classified gambling disorders. Once classified as an impulse control disorder, it is now an addictive disorder.
Not yet formally classified as an addiction, the APA is considering adding addictive sexual behavior to its updated Diagnostic and Statistical Manual of Mental Disorders, under hypersexual behavior disorders.
To a lesser degree, the following behavioral "addictions" (unlike impulse control disorders, such as kleptomania and pyromania) can be nearly as disruptive to individuals and families as the addictions listed above. They include:
Food (eating)
Pain (seeking)
Working
Playing video games
Cutting
Pornography (attaining, viewing)
Using computers / the internet
Exercising
Shopping
<!- mfunc search_btn ->
What Type of Positions Can an Addiction Social Worker Hold?
An addiction social worker is likely to meet the needs of individuals with addiction and substance misuse in a variety of settings, as addiction is a prominent theme in areas, such as:
domestic violence
poverty
child abuse and neglect
veterans services
gambling addictions
juvenile delinquency
mental health
sex addiction
Addiction social workers now also practice in areas once served by addiction specialists certified in drug and alcohol counseling, and sex addiction.
Since all forms of addiction can impact most every area of people's lives, addiction social workers often must fill many roles when assisting these individuals.  For example, they may help find stable housing, ensure that individuals are getting proper medical attention for their addiction, and find resources that help take them out of the cycle of addiction.
Social workers trained in addictions provide a number services, such as:
Case management
Group and individual therapy
Individual and family counseling
Sex addiction counseling
Gambling addiction counseling
Advocacy for jobs
Assistance with housing needs
Community development and awareness
Education
Policymaking
Addiction social workers can work as part of a team with other trained professionals, principally certified alcohol and drug counselors and sex addiction counselors, physicians and nurses, or other healthcare workers.  It should be noted that most states require alcohol and drug certification in order to gain employment in specialized addiction treatment settings.
<!- mfunc feat_school ->
Featured Programs:
Sponsored School(s)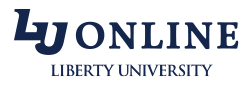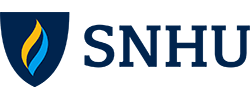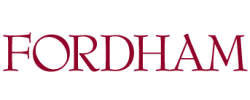 <!- /mfunc feat_school ->
Learn more about becoming an addiction social worker.
Typical Employment Settings for an Addiction Social Worker
In 2022, there were about 708,100 social workers in the US. 18% were employed in individual and family services, 15% in local government agencies and 14% in state government agencies. With a projected 11% growth rate over the next decade, in part because of new mandates through the Affordable Care Act, increased abuse of drugs (both illegal and prescription), the rising number of sexual offenders, the reclassification of gambling addiction, and growth in unemployment, the need for trained addiction social workers is sure to skyrocket.
"You can't read the news these days without reading about the heroine crisis. The field is growing everyday in order to keep up with the demand for treatment.  I have been working in the field for a long time.  I have traveled the country evaluating programs and am amazed at the number of new programs opening.  We need well-trained clinicians to keep up with the growth." - Sarah E. Stewart, MSW, CPC
Trained addiction and substance abuse social workers can be found practicing in a wide variety of settings, which may include:
Methadone maintenance clinics
Inpatient and outpatient treatment settings
Residential treatment centers
Government policy-making positions
Community development settings
Child welfare settings
Community mental health centers
Family service agencies
Schools
Criminal justice system
An addiction social worker can expect to spend a great deal of time in an office environment. However, a significant amount of time traveling is not uncommon.  Typical workweek is 40-hours, although some addiction social workers work part time.  Evening and weekend hours are also common in case of emergencies. Work is satisfying, but stressful and challenging.  Large caseloads and understaffing can add to increased job pressure.
On the flip-side, breakthroughs with resistant outpatient or inpatient clients, times when patients begin to make positive choices through treatment programs, and those times when patients completely turn their lives around are "light bulb moments," and can make employment in this field very rewarding.
Typical Pathway to a Career in Addiction Social Work
"If you already have your MSW, chances are you already have many of the credits you need to obtain your CADC (certified alcohol and drug counselor). There are some specific classes you may need to complete the education requirements, like psychopharmacology. You must find a CADC supervisor, who can supervise your 1000 hours of working in the addiction field. Once that is complete, You may take the national CADC exam. Once passed, you may apply (and pay!) for your license. Again, 40 hours of continuing education every two years to maintain the license." - Amber Holt, LCSW, CADC
Most addiction social workers earn a bachelor's or master's degree in social work
Most have taken courses, or complete an internship in addiction or substance abuse
Some graduate-level programs offer concentrations, certifications, and specializations in addiction social work
Credentials and licensure requirements vary by state
For individuals who have earned a master's degree and meet other requirements, the National Association of Social Workers (NASW) offers a voluntary Certified Alcohol, Tobacco, and Other Drugs Social Worker credential (C-CATODSW).
"If you are entering the field of social work you need a Master's degree.  It is remarkable how much you learn in graduate school and the extra clinical training is fantastic.  I know it is expensive, I put myself through undergrad and graduate school.  However, many graduate programs have something called advanced standing.  If you have a BSW, (not older than 5 years) with at least a 3.2 GPA (a solid undergrad clinical internship is also helpful) you can cut your graduate school time in half!  This also means half the cost.  The career opportunities you will have with an MSW will be immense." - Sarah Stewart, MSW, CPC
Job Growth and Salary Outlook for Addiction Social Workers
The highest concentration of employment for "Mental Health and Substance Abuse Social Workers" (which includes addiction social workers) are found in these occupations:
Psychiatric and substance abuse hospitals
Percent of industry employment: 3.87%
Outpatient Care Centers
Percent of industry employment: 2.52%
Residential, disability, mental health and substance abuse facilities
Percent of industry employment: 1.79%
Community food and housing and emergency and other relief services
Percent of industry employment: 0.99%
Offices of other health practitioners
Percent of industry employment: 0.99%
Highest paying industries by annual mean salary for addiction social workers include:
Home health services: $88,710
Office administration services: $87,400
Other ambulatory health services: $84,130
Agencies, brokerage companies and other insurance-related businesses: $79,490
Offices of other health practitioners: $75,780
As of May 2022, the BLS list the median annual wage as $51,240, which depends on geographic location, education, and experience.  Some experienced addiction social workers can make over $97,000 per year, while individuals just entering the field may make a little more than $34,000 per year.
Characteristics Employers Tend to Look for in an Addiction Social Worker
"I think that caring people who understand addiction can substantially assist the criminal defense attorney in his or her work.  I rely on these social workers and counselors to assist me in getting the best resolution for my clients!" – Jason W. Swindle, Sr., Swindle Law Group
As with most social worker jobs, the career of an addiction social worker can be stressful and challenging.  It is not uncommon to be called into work on a weekend or in the evening for an emergency.  Therefore, it is imperative for an addiction social worker to have the following characteristics in order to be successful and meet the requirements of employers:
A perceptive communicator and listener
An understanding of the psychological facets of addiction
Empathetic and patient
Dependability
Highly organized
Objective and persistent
Flexible
Resilient
Highly motivated and committed
Attributes Employers Often Look For When Hiring an Addiction Social Worker
Sarah E. Stewart, MSW, CPC advises graduates to, "Make sure you are taking elective classes that focus on addiction.  Do your internship at a clinically strong addiction facility. Attend open AA and NA meetings in your area.  Network, Network, Network!  There are many events going on all over the country that focus on addiction.  Get out and volunteer or participate.  You will make a lot of connections!
Also, make sure whatever position you take, you have a strong supervisor.  The first few years can be hard and a good supervisor can make all the difference."
Related Social Work Education Guides
Substance Abuse Social Worker Networking Opportunities, Organizations, and Resources
There are a number of organizations, resources and opportunities for individuals interested in a career as an addiction social worker.  These may include webinars, conferences and social media events.
2022 US Bureau of Labor Statistics job market trends and salary figures for addiction social workers are based on national data, not school-specific information. Conditions in your area may vary. Data accessed June 2023.