Employment Outlook & Career Guidance for Victim Advocates
<!- mfunc search_box_body ->
<!- /mfunc search_box_body ->
<!- mfunc feat_school ->
Featured Programs:
Sponsored School(s)
<!- /mfunc feat_school ->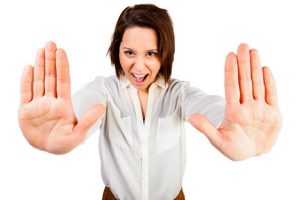 A victim advocate is a trained professional who supports victims of crime.  Their responsibilities might include:
Providing crime prevention information
Providing information and politics of victimization
Furnishing information about the criminal justice system
Helping victims plan for their safety
Helping victims apply for compensation
Helping victims find transportation and safe shelter
Notifying victims when inmates are released from prison
Helping victims write comments that will be submitted to courts or parole boards
Providing emotional support to victims and their families
Providing victims of all social services opportunities
Victim advocates are also sometimes referred to as:
Victim Service Provider
Witness or Victim Specialist
Witness or Victim Coordinator
Victim Care Officer
Victim Advocate Career Options
Victim advocates are gaining inroads into both larger cities, as well as suburban areas as most places now see the benefits of providing support programs to victims of crime.  The 1970's and 1980's saw an increased development of advocacy programs, which helped to study the affect of crime on its victims.  In most employment sectors, victim advocates work a full time schedule. However, because crime has no time limits, advocates are likely to be called after hours, weekends and on holidays.
As victim advocates are required to maintain confidentiality to protect the victims, they will often need an extensive background investigation completed.  This is especially true if victim advocates choose to work with a government agency.
The US Bureau of Labor Statistics does not report salaries for victim advocates, so it may be helpful to look at data for a similar profession: social worker. As of May 2022, they list the median salary for social workers outside of the healthcare, family services, and mental health domains as $61,420. Those who work for local government agencies (as victim advocates often do) earn an average salary of $62,490. As with all jobs, demographic location, level of education, and employment sector all play a part in determining overall salary.  The salary of a victim advocate may also be higher in industries where social workers are employed, as they may perform similar duties as social workers.
<!- mfunc search_btn ->
Typical Employment Settings for a Victim Advocate
Victim advocates work in a variety of settings. Some advocates are paid and many volunteer.  Most victim advocates have degrees that prepare them to work with victims from all walks of life, and to deal with varying circumstances.
Victim advocates typically work in sectors, such as:
The criminal justice system
Police stations, courts
Probation and parole departments
Prisons and prosecutor's offices
Public and private nonprofit organizations
State and federal legal offices
Domestic violence programs
Crisis centers
Shelters
Independent consultants
Learn more about how to become a victim advocate.
Job Growth for Victim Advocates
Fortunate for job seekers, but ultimately unfortunate for victims, job growth for victim advocates is expected to grow as opportunities arise, and offices expand their roles. In 2021 alone, the Bureau of Justice Statistics reports that about 2.7 million Americans over the age of 12 were victims of at least one violent crime.
In total, there were about 4.6 million violent crimes in America in 2021.  There were roughly 464,000 robberies, 766,000 aggravated assaults, 11.7 million property crimes, and 1.8 million burglaries, therefore increasing the need for victim advocates in all sectors, and in all demographic areas.
Ways a Victim Advocate Can Increase Desirability as a Job Candidate and Increase His or Her Salary
Although requirements vary from state to state, most employers require aspiring victim advocates hold a minimum of a bachelor's degree in criminal justice.  To increase desirability as a job candidate in this competitive career, earning a four-year degree in criminology, and gaining knowledge in counseling and psychology is imperative.
Many employers prefer victim advocates have previous experience working with victims, which may come as a result of internships or through volunteering in law enforcement, the court system, or social work.  Advocates who speak a second language may also have an advantage finding employment over those who do not, especially if employed in a culturally diverse area.
Victim advocates are not typically required to earn any specific professional credentials to practice. However, the National Organization for Victim Assistance (NOVA) offers a national credentialing program (NACP) that leads to professional credentialing.  Victim advocates can apply for the basic, provisional, intermediate or advanced credential. Beyond earning a credential, another way to stand out is to explore characteristics of the criminal justice system, and more specifically, gain an advanced knowledge in advocacy issues.
Related Social Work Education Guides
Attributes Employers Often Look For When Hiring a Victim Advocate
Victim advocates work with people from all demographic, economic, and ethic groups. As such, they must have a number of skills to successfully perform their job.  These include:
Excellent communication skills
Patience
Compassion
Counseling skills
Problem-solving abilities
Objectivity
Confidentiality
Ability to work in demanding situations
Ability to offer guidance
Ability to work with tight deadlines
IT skills
Organization skills
Networking Opportunities and Organizations for Victim Advocates
2022 US Bureau of Labor Statistics job market trends and salary figures for social workers (all other) are based on national data, not school-specific information. Conditions in your area may vary. Data accessed June 2023.
<!- mfunc search_btn ->