Serve the Community as a Probation Officer
<!- mfunc search_box_body ->
<!- /mfunc search_box_body ->
<!- mfunc feat_school ->
Featured Programs:
Sponsored School(s)
<!- /mfunc feat_school ->
What Is a Probation Officer?
Probation is a type of punishment that a person can be sentenced to when found guilty of a crime. It can be used in conjunction with or in lieu of incarceration. For instance, a person may be sentenced to a year of probation, or six months of incarceration and six months of probation. During the specified probationary period, a person is typically forbidden from partaking in certain activities, such as drug use, and required to fulfill certain requirements, such as substance abuse treatment.
A probation officer is a professional that monitors offenders and makes sure that they abide by the rules and follow the conditions of the probation. Although they have some similar duties, parole officers and probation officers are actually very different. For instance, parole officers monitor offenders that have warranted an early release from a correctional facility; these are typically violent or repeat offenders. Probation officers, on the other hand, typically monitor nonviolent or first-time offenders, or offenders that have committed minor crimes.
As the population of our country continues to grow, so will criminal activity – no matter how hard we work to prevent it. Because of this, the U.S. Bureau of Labor Statistics estimates that the need for qualified probation officers will grow in the coming years. Although a career as a probation officer can be somewhat stressful, it can also be very rewarding. Not only will you be in a growing law enforcement career, but you also have the ability to make a difference in someones life and help cut down on crime.
What Are the Education Requirements to Become a Probation Officer?
Typically, in order to become a probation officer, you need to hold a bachelor's degree in corrections, criminal justice, or psychology. Whichever major you choose, your coursework should reflect that you have an in-depth understanding of things like criminal behavior, the justice system, substance abuse, and abnormal psychology.
Spotlight Criminal Justice & Corrections Degree Options
<!- mfunc feat_school ->
Featured Programs:
Sponsored School(s)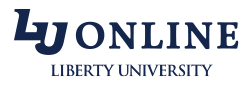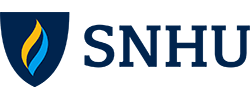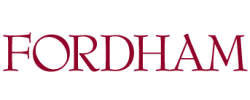 <!- /mfunc feat_school ->
Experience working in a related field may also be required by many employers. This can include employment or an internship in a field such as law enforcement, mental health counseling, or substance abuse treatment. A special probation officer training program is also usually required and may be provided by employers.
<!- mfunc search_btn ->
Why Do We Need Probation Officers?
On average, it costs thousands of dollars to keep a single inmate each year. Probation is a much less costly alternative to incarceration, on the other hand, since there's no incarceration expenses.
Probation officers help keep inmates out of already crowded correctional facilities and reduce the amount that taxpayers need to pay to keep inmates incarcerated. They also work hard to help rehabilitate criminals and try to keep them on the right side of the law.
What Do Probation Officers Do?
As a probation officer, you will have a number of duties and responsibilities.
First, you will often be responsible for evaluating offenders. To do this, you may need to interview them and examine their criminal history as well as their current crime. Based on this information, you can make recommendations to judges regarding possible sentencing and treatment, and help set the conditions of probation.
Another big part of your job would be to make sure that the offenders under your watch don't break any conditions of their probation and complete all necessary requirements. For instance, you may be required to make sure that offenders follow through with substance abuse treatment and don't participate in any criminal activities while on probation.
Regular meetings with probation offenders is also usually necessary. During these meetings, offenders may give their probation officers updates on their situations, pay fines, or give samples of urine for drug and alcohol testing. These meetings also give probation officers a chance to make sure offenders are following through with the requirements of their probation, such as mental health counseling.
In some cases, probationers may break the conditions of their parole, either by committing a crime or leaving a specified jurisdiction without permission. When this happens, probation officers have the ability to arrest these offenders and possibly recommend that they serve out the rest of their probation sentence behind bars.
Where Do Probation Officers Work?
Probation officers are typically employed by state and county governments, and usually work in probation offices. Due to the nature of this career, however, probation officers may also be required to travel.
What Is the Salary of a Probation Officer?
According to the United States Bureau of Labor Statistics, probation officers and correctional treatment specialists earned an annual average salary of $53,360 as of May 2014. However, as with most careers in social work and public health, a probation officer's salary will vary depending education, experience, and location. The BLS estimates the salary range as $32,810 to $83,920. Indeed.com estimates that the national average salary for probation officers is currently $53,000 but most of the jobs listed on the website offer hourly wages.
<!- mfunc search_btn ->