Difference Between MFT & LCSW Degrees
<!- mfunc search_box_body ->
<!- /mfunc search_box_body ->
<!- mfunc feat_school ->
Featured Programs:
Sponsored School(s)
<!- /mfunc feat_school ->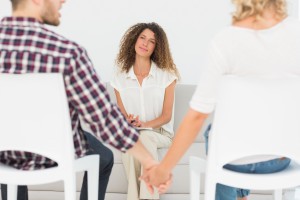 For a psychology student with an interest in gaining the necessary training and master's degree education in mental health and psychotherapy to provide both individual and group therapeutic services, two popular options include becoming a licensed clinical social worker (LCSW) or a marriage and family therapist (MFT). While both career paths possess major similarities, the two areas of study also possess vast differences in overall educational paths and treatment focus.
Below you will learn the number of ways an MFT degree and LCSW degree differ:
Treatment Focus & Approach
One of the biggest differences between an MFT and LCSW degree is the nature of training for a student pursuing one of these particular areas of therapy and social work.
MFT's become mental health professionals who have undergone training in psychotherapy and family systems. A MFT degree trains students to develop a theoretical approach towards treating patients and clients, which is referred to as 'systems theory.' Graduates are taught to administer therapeutic treatment by focusing on the mechanics of relationships as they pertain to a marriage, family unit, and/or other group.
A graduate with an MFT degree diagnoses and treats mental/emotional issues that go beyond an individual client. They mostly provide marriage counseling, group therapy, and family intervention. Interest in an online MFT degree?
LCSW's are licensed social workers who generally follow a traditional psychological approach towards counseling, which primarily concentrates on providing individual treatment. A student in an LCSW degree program receives clinical training, which prepares a graduate to provide therapy and counseling services to patients in schools, health settings, and other positions where clinical work takes place – something that a social worker with a bachelor's degree cannot. LCSW training often focuses on entering agency work, such as assuming a position with the government or mental health organizations.
A graduate with an LCSW degree places emphasis on psychosocial diagnosis, assessment and treatment, client advocacy, consultation, evaluation, and research, as well as performs community work and therapeutic intervention.
Bottom line, MFT's treat patients as a part of a system or unit, while LCSW's assess patients and clients on an individual basis.

Sponsored MSW Degree
<!- mfunc feat_school ->
Featured Programs:
Sponsored School(s)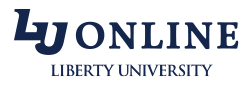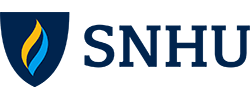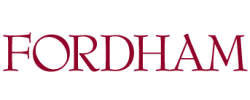 <!- /mfunc feat_school ->
Sponsored MFT Degree
<!- mfunc feat_school ->
Featured Programs:
Sponsored School(s)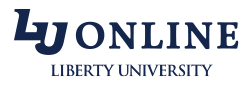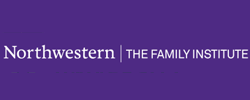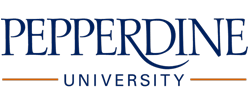 <!- /mfunc feat_school ->
Licensure Requirements
After obtaining an MFT degree, graduates must work under supervision until they are able to gain his or her license. While requirements vary from state to state, MFTs must complete a designated number of supervised hours, which include gaining experience in group therapy, family therapy, and phone counseling. Passing an exam is also required in order to become licensed as a marriage and family therapist.
Social Work majors graduating with a master's degree can work independently as a social worker, but in order to assume a position as a clinical social worker – must obtain a license. To become licensed, state requirements vary, and often include working in a supervised position for approximately 3,000 hours (or for around two years of professional employment). A social worker earns his or her hours by performing social work duties, such as overseeing an elderly home or taking a position at an adoption agency.
MFTs can work towards fulfilling their hours towards gaining a licensure while they are still in school. However, those in an LCSW degree program must wait until after graduation before they can complete the hours needed to obtain a license.
<!- mfunc search_btn ->
Average Salary
According to the Bureau of Labor Statistics, LCSWs and MFTS have similar earning potential. As of May 2021, the median salary for all social workers is $50,390. For MFTs, it's $49,880. However, the top-earning 10% of social workers bring home upwards of $82,840 while the top 10% of MFTs earn more than $96,520.
Job Opportunities
Since an MFT degree involves a curriculum that addresses the marriage and family issues affecting patients and clients, most graduates pursue private practice work. Oftentimes, an MFT splits their time between an independent practice and working for an agency. As for LCSW's, there are more jobs available for this type of work, and currently a higher demand for licensed clinical social workers than MFT's.
Through 2031, both degree paths possess a projected job growth that is much faster than the national average:
In 2021, there were 65,300 MFTs working in the US. By 2031, the BLS predicts there will be 74,300. Due to retirement, turnover, and similar factors, they project there will be about 6,400 job openings for MFTs each year during this period.
In 2021, there were 708,100 social workers in the US. The BLS expects this to grow to 772,100 by 2031. On average, they expect there to be 74,700 social work job openings each year during this period. Not all of these will be for LCSW positions, but the field's overall growth indicates that more advanced professionals may be needed.
Graduates with an MFT degree often encounter fewer job opportunities than someone with an LCSW degree. For instance, some hospitals will only employ LCSW's over MFT's, while various government-run medical facilities cannot legally hire an MFT to assume social work duties. In 2012, marriage and family therapists only recently became eligible to be hired by the Department of Veterans Affairs as MFTs in VA facilities.
Degree Standing
An LCSW is a professional with a master's in social work. In regards to a career in social work, most professionals working in the field see the LCSW degree as the highest credentials to obtain. Few licensed clinical social workers will go on to pursue a Ph.D. – if they have an interest in administration work or qualifying for an academic position.
An MFT may possess a degree in psychology, counseling, or a related field with a specialization in marriage and family therapy. According to the College of Health and Human Sciences at Northern Illinois University, there are approximately 70 programs in the U.S. that offer MFT degrees on the master's- and doctoral level.
Professionals with an MFT degree often pursue a doctorate degree to assume a university teaching position, or a supervisory or program-director role. However, an MFT may also have to supplement his or her education with additional training if they are interested in performing certain tasks, such as psychological testing.
Continuing Education Requirements
Depending on the state, professionals with an MFT or LCSW degree must complete continuing education (CE) requirements in order to maintain licensure. These obligations vary from state to state, which include the number of required CE credits, and how often licenses must be renewed.
For example, continuing education hours are not a requirement for New York State Marriage and Family Therapists, and Social Workers.
Another example:
MFT's in Alaska are required to complete 45 contact hours of continuing education credits; 2 CE hours must be in Ethics.
LCSW's in Alaska are required to fulfill 45 contact hours of continuing education credit, where 3 hours must be in Ethics, 6 hours in Substance Abuse, and 6 in Cross-Cultural Education (3 of which needs to deal with Alaskan Natives). First-time renewals need to complete 6 hours of Alaskan Native Education.
In conclusion, the counseling and therapy approaches associated with MFT and LCSW degrees are the biggest difference between the two. MFT's are trained to address mental, emotional and interpersonal disorders specifically linked to couples and family. LCSW's, who generally earn a higher salary and encounter more job opportunities than an MFT, mostly treat patients and clients by concentrating on the individual.
2021 US Bureau of Labor Statistics job market trends and salary figures for social workers and marriage and family therapists are based on national data, not school-specific information. Conditions in your area may vary. Data accessed June 2023.
<!- mfunc search_btn ->