Social Work Degrees, Schools, and Careers in New Hampshire
<!- mfunc search_box_body ->
<!- /mfunc search_box_body ->
<!- mfunc feat_school ->
Featured Programs:
Sponsored School(s)
<!- /mfunc feat_school ->
New Hampshire is a contradiction when it comes to social work education and that is because New Hampshire, like every other state in the country, requires that candidates for social work licensure have earned at least a Master's degree in social work from a school approved by the Council on Social Work Education. However, New Hampshire is also one of the only states in the country that doesn't have any schools offering the MSW program that is necessary for licensure. According to the CSWE, there are just two accredited social work degree programs available in New Hampshire and both of those are BSW programs. This means that in order to become a clinical licensed social worker in New Hampshire, the candidate will need to have obtained an MSW from a school in another state.
New Hampshire also ranks near the bottom in terms of employment opportunities for professional social workers as well. According to the latest data from the United States Bureau of Labor Statistics, New Hampshire has barely more than 1,800 professional social workers employed across the state and those social workers were making an annual average wage of between $56,520 for child and family social workers to $71,200 for healthcare social workers. Those average wages may not look jaw-dropping, but for a state without income tax and a low cost of living, a $50,000 per year salary is pretty good.
The government body responsible for licensing professional social workers in the state is the New Hampshire Board of Mental Health Practice. The Board recognizes just one social work license and that is the clinical social worker license. The requirements for clinical social workers are spelled out in a state statute and they are pretty straightforward. In order to qualify for licensure, an applicant must first have received a college undergraduate degree; have received a 2-year master's degree or doctorate degree in social work from a school approved by the Council on Social Work Education; have completed a minimum of two years of post-masters experience including completion of a minimum of 3,000 hours of post-masters, supervised clinical experience; and have passed a national proctored examination approved by the board.
Earning an MSW is not easy and there can be stiff pre-requisites that make the programs that much more competitive. For example, in order to be a good candidate for an MSW program, most schools will look for students who have:
attained an overall grade-point average of "B" or better in undergraduate coursework
completed courses in a broad range of liberal arts courses
received acceptable recommendations from three individuals, one of whom must be a member of an academic faculty
completed satisfactorily a personal statement of interest in pursuing graduate education in the field
<!- mfunc search_btn -> <!- /mfunc search_btn ->
Significant volunteer and/or work experience in the field is strongly recommended by most schools as well because it shows a demonstrated interest in the field. Some schools also have an advanced standing program for exceptional students.
New Hampshire Social Work Degrees, Schools, and Careers
This isn't meant to discourage students from considering social work degree programs in New Hampshire because both programs in the state are well-respected and have a history of serving as a solid foundation for students who go on to pursue an MSW degree. The BSW program at Plymouth State University is the oldest – it has been accredited since 1994 – and the program is quite comprehensive. Not only does the program boast a curriculum focused on social and economic justice and educational partnerships in child welfare and geriatric social work, but the BSW includes options in aging services, child and family services, health services, mental health services, and social services for Spanish speaking communities. In addition, the program features possible minors in Child Welfare and Family Studies, Gerontology, and Health and Mental Health studies. The program includes prerequisite classes in human service, psychology and crisis intervention.
The University of New Hampshire actually offers a BSW and an MSW, but only the BSW is accredited by the CSWE and it has been accredited since 1996. UNH offers both a major and a minor in social work and the program covers everything from research methods to the foundation of social welfare policy. Students are also required to engage in 40 hours of volunteer service as well as a 450-hour social work internship over two semesters during the senior year. The MSW is both a full-time and part-time program that is offered at both the main campus in Durham and the satellite campus in Manchester. The program is rigorous and has very strict credit hour and field work requirements. The school also offers a dual degree in Social Work and Kinesiology and combination of a JD and an MSW program as well.
Online Social Work Schools in New Hampshire
As if the situation wasn't odd enough in New Hampshire when it comes to social work, the traditional MSW program at UNH is not accredited by the CSWE but the relatively new online MSW program is. The school launched the online program in 2003 as a 28-month program designed by full-time members of the faculty. It has an Advanced Generalist concentration with mostly asynchronous classes, field placements in the community and absolutely no in-person or on-campus requirement.
That is, obviously, the only state-specific online MSW program. The University of New England has a highly rated online MSW program that is open to students anywhere in the world and the university is headquartered in nearby Maine. Simmons University in Massachusetts offers a similar program and then there are national programs like the ones at Rutgers University or the University of Southern California that are open to students in New Hampshire as well.
Career Opportunities for Social Workers in New Hampshire
According to the BLS, family service, local and state government, and healthcare service agencies employ 61% of America's social workers. In New Hampshire that trend seems to hold true. Cities like Manchester and Concord have the most opportunity to find work but there are places like the Portsmouth Regional Hospital, Easter Seals NH (a organization working with people with disabilities), Becket Family of Services and even the Nashua School District are all looking for professional social workers to hire.
Many clinical social workers go into work on their own and open a private practice or work as a freelancer to some extent. There are other trained social workers who takes positions in research and academia.
For more information about the process of becoming a social worker in New Hampshire, visit our page on New Hampshire social worker license requirements.
2022 US Bureau of Labor Statistics job market trends and salary figures for social workers, child, family, and school social workers, healthcare social workers, mental health and substance abuse social workers, and social workers (all other) are based on national data, not school-specific information. Conditions in your area may vary. Data accessed July 2023.
<!- mfunc search_btn -> <!- /mfunc search_btn ->
Child, Family, and School Social Workers Salary in New Hampshire
| Location | 10% | 25% | Median | 75% | 90% |
| --- | --- | --- | --- | --- | --- |
| United States | $32,300 | $38,350 | $48,430 | $62,080 | $80,290 |
| New Hampshire | $38,760 | $43,520 | $50,390 | $62,260 | $74,310 |
| Manchester, NH | $32,410 | $36,130 | $43,090 | $52,540 | $61,110 |
| Nashua, NH-MA NECTA Division | $36,150 | $40,830 | $44,640 | $50,340 | $59,780 |
| Rochester-Dover, NH-ME | $27,850 | $32,170 | $37,270 | $47,960 | $64,630 |
Table data taken from 2020 BLS (http://www.bls.gov/oes/current/oes211021.htm)
Healthcare Social Workers Salary in New Hampshire
| Location | 10% | 25% | Median | 75% | 90% |
| --- | --- | --- | --- | --- | --- |
| United States | $36,110 | $45,280 | $57,630 | $72,120 | $87,150 |
| New Hampshire | $46,370 | $55,630 | $65,180 | $75,290 | $86,470 |
| Manchester, NH | $41,720 | $50,590 | $56,250 | $65,230 | $74,010 |
| Nashua, NH-MA NECTA Division | $40,530 | $48,080 | $55,700 | $63,370 | $86,240 |
| Portsmouth, NH-ME | $38,470 | $46,370 | $54,870 | $59,800 | $66,050 |
| Rochester-Dover, NH-ME | $37,230 | $47,300 | $56,770 | $66,380 | $76,020 |
Table data taken from 2020 BLS (http://www.bls.gov/oes/current/oes211022.htm)
Mental Health and Substance Abuse Social Workers Salary in New Hampshire
| Location | 10% | 25% | Median | 75% | 90% |
| --- | --- | --- | --- | --- | --- |
| United States | $30,770 | $37,220 | $48,720 | $65,210 | $87,420 |
| New Hampshire | $39,900 | $48,980 | $58,940 | $70,380 | $81,750 |
| Manchester, NH | $33,590 | $37,630 | $48,070 | $57,530 | $63,830 |
| Nashua, NH-MA NECTA Division | $40,830 | $43,640 | $47,960 | $63,620 | $73,120 |
Table data taken from 2020 BLS (http://www.bls.gov/oes/current/oes211023.htm)
Featured New Hampshire Schools with Social Work Degree Programs
<!- mfunc feat_school ->
Featured Programs:
Sponsored School(s)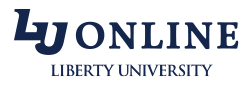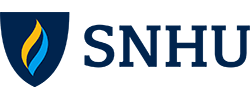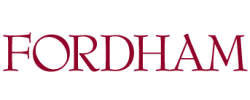 <!- /mfunc feat_school ->