Social Work Degrees, Schools, and Careers in Idaho
<!- mfunc search_box_body ->
<!- /mfunc search_box_body ->
<!- mfunc feat_school ->
Featured Programs:
Sponsored School(s)
<!- /mfunc feat_school ->
The social work education landscape in Idaho is not as barren as it is in nearby states, but there aren't exactly a lot of options either. According to the Council on Social Work for Education, there are 7 accredited social work degree programs in Idaho and those seven programs are only offered by five different universities. There are two schools that offer a BSW and MSW program – one private college and one public university – and then there are three schools that only offer BSW programs. The good news is that despite the lack of diversity in options, students in Idaho can choose between public and private education and can also do research on the nuances of each program without too much difficulty. The downside is that because Idaho is like every other state and requires that its licensed social workers have at least a Master's degree in the subject, there are only two places in the state that will help lead students to licensure in the same state.
Idaho's professional social work industry isn't terribly small although most are centered in the more urban parts of the state like Boise. According to the United States Bureau of Labor Statistics (BLS), as of May 2022, Idaho is home to just over 2,500 professional social workers who were employed across the state. Those social workers made an annual average salary of between $50,030 and $61,610. Also, the rate of employment for social workers is growing at 9%, well above the 5% national average for all employment. So it is a good time to be considering a degree and career in social work.
In Idaho, the responsibility for licensing social workers falls on the Idaho State Board of Social Work Examiners. The Board in Idaho recognizes three different licenses and each has a different set of requirements.
Bachelor of Social Work
This designation requires only a Bachelor's degree from a college or university approved by the board. Baccalaureate social work is a generalist practice that includes assessment, case management, supportive counseling, advocacy and education just to name a few components. Baccalaureate social work can include independent practice, but not private practice. Bachelor level social workers are prohibited from performing psychotherapy or any clinical social work.
<!- mfunc search_btn -> <!- /mfunc search_btn ->
Master's Social Work
This designation requires at least a Master's degree in social work from an approved college. Master's social work requires the application of specialized knowledge and advanced practice skills in a variety of areas but those who do not hold clinical licensure may only provide psychotherapy under the supervision of a licensed clinical social worker or psychologist.
Clinical Social Work
This designation requires the MSW as well as two years of supervised clinical experience. The practice of clinical social work is a specialty within the practice of master's social work and requires the application of specialized clinical knowledge and advanced clinical skills and is based on knowledge and theory of things like psychosocial development, psychopathology and motivation. Clinical social work includes, but is not limited to, individual, couples, family and group psychotherapy, and includes independent and private practice.
Idaho Social Work Degrees, Schools, and Careers
Let's start with the five BSW programs that are offered in the state.
Brigham Young University – Idaho offers a relatively new BSW program considering it has only been accredited since 2003. Students need at least a 2.5 cumulative GPA to get into the program and the program is specifically designed to carry out the mission of the university and the Church of Jesus Christ of Latter-day Saints.
Idaho State University in Pocatello has a BSW program that has been accredited since 1976 and is very straightforward in terms of curriculum and core competencies. The program also includes a practicum where students gain valuable experience for the real world.
Lewis-Clark State College in Lewiston has a BSW program that has been accredited since 1992. Through courses, internships, and student activities, the program gives students meaningful opportunities to do research aimed at bettering the community.
The MSW is the more popular degree and Idaho has two universities – Boise State University and Northwest Nazarene University – that offer MSW programs. At Boise State, the MSW program is ranked 130th in the country according to rankings from the US World News & Report. The program was established in 1991 when it was also accredited and it offers both a full-time MSW for students with Bachelor's degrees in other subjects and Advanced Standing programs from students who have a BSW. The program is also offered at regional sites throughout the state. Northwest Nazarene University is a private school in Nampa that has an MSW program that has been accredited since 1977.
To apply for the MSW program, a student will need to include transcripts, letters of recommendation from professionals and teachers, and an essay explaining why they want to enter the field.
Online Social Work Schools in Idaho
Boise State offers an accredited online MSW program that is open to students across the country except ones in Kentucky. It has a full-time and advanced standing option, is fully online so students don't need to be on campus, and is concentrated on individuals and families mostly. The field work is coordinated so students can complete internships in their area and there is no GRE requirement.
There are other national online MSW programs that have been accredited and the CSWE keeps an up-to-date list.
Chico State in nearby Northern California offers a blended learning program that is primarily online. Long Beach State offers a three-year part-time option as well.  There are also schools like Arizona State and Boston University and Columbia University, all of which offer accredited and nationally ranked online MSW programs.
Career Opportunities for Social Workers in Idaho
Most social workers are employed by hospitals, schools or rehabilitation clinics and Idaho is no exception. Boundary Community Hospital in Bonners Ferry, Saint Alphonsus Regional Medical Center in Boise and the Hospice of Northern Idaho in Coeur d'Alene are just three employers looking for qualified social work help in Idaho.
Organizations which work with vulnerable people who need assistance in coping with problems of living require the services of social workers. Many social workers provide clinical services to individuals with mental health problems or substance abuse issues.
For more information about the process of becoming a social worker in Idaho, visit our page on Idaho social worker license requirements.
2022 US Bureau of Labor Statistics job market trends and salary figures for social workers, child, family, and school social workers, healthcare social workers, mental health and substance abuse social workers, and social workers (all other) are based on national data, not school-specific information. Conditions in your area may vary. Data accessed July 2023.
<!- mfunc search_btn -> <!- /mfunc search_btn ->
Child, Family, and School Social Workers Salary in Idaho
| Location | 10% | 25% | Median | 75% | 90% |
| --- | --- | --- | --- | --- | --- |
| United States | $32,300 | $38,350 | $48,430 | $62,080 | $80,290 |
| Idaho | $29,660 | $38,000 | $48,980 | $57,130 | $70,020 |
| Boise City-Nampa, ID | $28,920 | $34,040 | $40,130 | $47,000 | $55,210 |
| Coeur d'Alene, ID | $25,650 | $32,110 | $40,130 | $51,220 | $59,180 |
| Idaho Falls, ID | $28,930 | $35,450 | $40,140 | $45,610 | $52,920 |
| Lewiston, ID-WA | $25,210 | $28,560 | $39,910 | $46,090 | $54,400 |
| Pocatello, ID | $26,700 | $32,550 | $38,470 | $45,190 | $51,700 |
Table data taken from 2020 BLS (http://www.bls.gov/oes/current/oes211021.htm)
Healthcare Social Workers Salary in Idaho
| Location | 10% | 25% | Median | 75% | 90% |
| --- | --- | --- | --- | --- | --- |
| United States | $36,110 | $45,280 | $57,630 | $72,120 | $87,150 |
| Idaho | $37,350 | $45,350 | $55,080 | $70,170 | $82,200 |
| Boise City-Nampa, ID | $34,410 | $41,290 | $48,180 | $59,620 | $78,690 |
| Coeur d'Alene, ID | $30,230 | $38,780 | $45,810 | $54,600 | $59,600 |
| Idaho Falls, ID | $31,540 | $37,130 | $43,700 | $49,840 | $57,900 |
| Lewiston, ID-WA | $33,780 | $38,720 | $45,010 | $54,730 | $67,580 |
Table data taken from 2020 BLS (http://www.bls.gov/oes/current/oes211022.htm)
Mental Health and Substance Abuse Social Workers Salary in Idaho
| Location | 10% | 25% | Median | 75% | 90% |
| --- | --- | --- | --- | --- | --- |
| United States | $30,770 | $37,220 | $48,720 | $65,210 | $87,420 |
| Idaho | $20,750 | $34,550 | $45,610 | $61,430 | $80,020 |
| Boise City-Nampa, ID | $21,670 | $29,520 | $39,330 | $48,240 | $58,880 |
| Idaho Falls, ID | $40,270 | $44,580 | $52,620 | $62,790 | $95,090 |
| Pocatello, ID | $22,830 | $35,810 | $44,930 | $55,730 | $77,570 |
Table data taken from 2020 BLS (http://www.bls.gov/oes/current/oes211023.htm)
Featured Idaho Schools with Social Work Degree Programs
<!- mfunc feat_school ->
Featured Programs:
Sponsored School(s)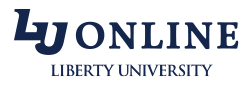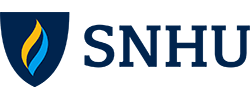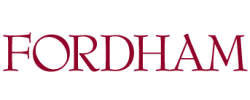 <!- /mfunc feat_school ->