Social Work Degrees, Schools, and Careers in Nebraska
<!- mfunc search_box_body ->
<!- /mfunc search_box_body ->
<!- mfunc feat_school ->
Featured Programs:
Sponsored School(s)
<!- /mfunc feat_school ->
Nebraska is one of the few Midwestern states that actually doesn't have double-digit institutions that offer social work degree programs but that doesn't mean it doesn't have options for interested students. According to the Council on Social Work Education, there are seven social work degree programs available at schools in Nebraska. Unfortunately only one of those schools – the University of Nebraska at Omaha – offers a Masters of Social Work (MSW) program, which means that it is the only school in the state that offers a concrete path to licensure. The school also offers an undergraduate degree option as well. There are five other schools in the state that offer social work degree programs but those programs are Bachelor of Social Work (BSW) degree programs, which only serve as an educational foundation.
According to the United States Bureau of Labor Statistics (BLS), the social work community in the state is also pretty small. As of May 2022, Nebraska has about 5,500 professional social workers employed across the state. The majority of those social workers are either child, family, and school social workers (3,470) or mental health and substance abuse social workers (1,030). But there are also roughly 730 healthcare social workers and 230 social workers in various other specialties. There is a wide range of salaries for social workers in Nebraska as the annual average salaries for the profession are between $39,750 for a substance abuse and mental health social worker and $63,140 for specialty social workers.
The Nebraska Department of Public Health is the organization responsible for approving licensure for social work licensure in the state. It approves two levels of licensure. The licenses are:
Certified Social Worker (CSW)
An applicant for this license must have at least a Bachelor's degree from a CSWE-accredited program and must be at least 18 years old and of good moral character. According to state laws, certified social workers "provide the professional application of social work values, knowledge, principles, and methods in all areas of social work practice." But they are not allowed to call themselves licensed social workers or practice independently or privately. It is a good start for students who are unsure if they want to commit to social work for a career, but it does not allow for the licensee to practice clinically.
<!- mfunc search_btn -> <!- /mfunc search_btn ->
Certified Master Social Worker (LCSW)
The applicant for this license must have a master's or doctorate degree in social work from a CSWE-accredited program.  They must also have 3,000 hours of experience in the practice of social work under the supervision of a certified master social worker. The applicant must also have passed the Clinical Social Work examination from the Association of State Social Work Boards (ASWB). A certified master social worker who only practices within the definition of social work is not required to earn mental health practitioner licensure as well. However, if the applicant wishes to provide mental health services he/she must hold both the mental health practice license and the certification as a social worker.
Nebraska lays out all the requirements for licensure on its website and also in its rules and regulations section. It is important that potential licensees understand these rules so there are no surprises in the process.
Nebraska Social Work Degrees, Schools, and Careers
The good news is that the only school in the state that offers an MSW program offers a truly quality program. According to U.S. World News & Report, the University of Nebraska at Omaha's School of Social Work is ranked No. 104 in the country and it is one of the oldest programs in the country. It has been accredited since 1940 and offers concentrations in addictions, criminal justice, disabilities, gerontology and many others.
The schools that have offered BSW programs for more than 20 years are Chadron State University, Creighton University in Omaha and the University of Nebraska at Kearney.  Newer programs are at schools such as Union College and Nebraska Wesleyan University and they have only been around for less than 15 years but each has already built a sterling relationship within the community and state.
Online Social Work Schools in Nebraska
Nebraska has been slow adopting to online education and as a result, none of the state-specific schools offer online social work degree programs that are accredited. Some of the schools will offer online social work classes and may allow current students to take distance education classes as well.
For example, Humboldt State University offers both part-time and full-time online BSW options with very few in-person and on-campus requirements. Western New Mexico University is the other online BSW degree provider that is accredited while Briar Cliff University in nearby Iowa offers an online BSW completion program to students who have already started the process.
Students looking for online MSW programs have more options because schools like Arizona State, University of Southern California and Fordham University all offer online MSW programs that do not have stringent on-campus requirements for any part of the program. These programs are accredited and are offered by prestigious universities, so in many ways, they are the same type of rigorous degree program students would encounter on campus as well.
Career Opportunities for Social Workers in Nebraska
Despite the fact that according to their website, the Department of Veterans Affairs is the largest employer of social workers in the country, Nebraska's employment opportunities are actually offered by other state bodies and medical centers. For example, the Department of Agriculture is looking for a social services aid and the Omaha Public Schools are looking for a social worker supervisor. Then there are health organizations like Hillcrest Home Services, AseraCare and the Heartland Family Service that are looking for social workers and some of them don't even need to be licensed as a clinical psychologist.
Other organizations looking for social workers include the Salvation Army, which is looking for a case manager in Omaha, Nebraska Medicine and the Children's Hospital & Medical Center are both looking for psychiatric social workers willing to help with eating disorders and other emotional issues. For more information, visit the website for the Nebraska Chapter of the National Association of Social Workers. It has an up-to-date job board and is a great resource for news and education in the state.
For more information about the process of becoming a social worker in Nebraska, visit our page on Nebraska social worker license requirements.
2022 US Bureau of Labor Statistics job market trends and salary figures for social workers, child, family, and school social workers, healthcare social workers, mental health and substance abuse social workers, and social workers (all other) are based on national data, not school-specific information. Conditions in your area may vary. Data accessed July 2023.
<!- mfunc search_btn -> <!- /mfunc search_btn ->
Child, Family, and School Social Workers Salary in Nebraska
| Location | 10% | 25% | Median | 75% | 90% |
| --- | --- | --- | --- | --- | --- |
| United States | $32,300 | $38,350 | $48,430 | $62,080 | $80,290 |
| Nebraska | $27,570 | $33,500 | $39,780 | $48,170 | $57,010 |
| Lincoln, NE | $29,960 | $33,340 | $35,940 | $44,960 | $54,920 |
| Omaha-Council Bluffs, NE-IA | $27,390 | $32,650 | $36,330 | $42,740 | $50,500 |
Table data taken from 2020 BLS (http://www.bls.gov/oes/current/oes211021.htm)
Healthcare Social Workers Salary in Nebraska
| Location | 10% | 25% | Median | 75% | 90% |
| --- | --- | --- | --- | --- | --- |
| United States | $36,110 | $45,280 | $57,630 | $72,120 | $87,150 |
| Nebraska | $33,490 | $40,900 | $49,600 | $60,850 | $70,790 |
| Lincoln, NE | $29,520 | $36,330 | $45,050 | $53,430 | $59,580 |
| Omaha-Council Bluffs, NE-IA | $32,640 | $37,050 | $46,790 | $57,340 | $66,030 |
Table data taken from 2020 BLS (http://www.bls.gov/oes/current/oes211022.htm)
Mental Health and Substance Abuse Social Workers Salary in Nebraska
| Location | 10% | 25% | Median | 75% | 90% |
| --- | --- | --- | --- | --- | --- |
| United States | $30,770 | $37,220 | $48,720 | $65,210 | $87,420 |
| Nebraska | $23,630 | $27,390 | $32,070 | $40,530 | $53,630 |
| Lincoln, NE | $31,850 | $35,430 | $41,270 | $47,140 | $56,870 |
| Omaha-Council Bluffs, NE-IA | $25,880 | $29,480 | $34,480 | $38,500 | $46,210 |
Table data taken from 2020 BLS (http://www.bls.gov/oes/current/oes211023.htm)
Featured Nebraska Schools with Social Work Degree Programs
<!- mfunc feat_school ->
Featured Programs:
Sponsored School(s)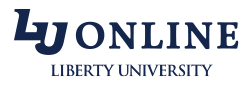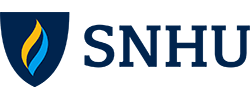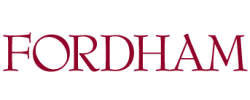 <!- /mfunc feat_school ->