Social Work Degrees, Schools, and Careers in Wisconsin
<!- mfunc search_box_body ->
<!- /mfunc search_box_body ->
<!- mfunc feat_school ->
Featured Programs:
Sponsored School(s)
<!- /mfunc feat_school ->
In terms of social work degree offerings, Wisconsin more than holds its own when it is stacked up against its neighbors. The state is home to 18 accredited social work degree programs according to the Council on Social Work Education and three of the four schools in the state that offer Masters of Social Work (MSW) degree programs are ranked among the Top 100 in the country and the fourth is actually a collaborative program with one of the three ranked schools. So while it may be somewhat disappointing that there are just four programs in the state that offer a direct path to clinical licensure, at least interested students can take solace in the fact that the programs are high quality. The state also has a wide array and diverse range of Bachelor of Social Work (BSW) degree programs that offer students an opportunity to really make sure they find the right fit before starting down the path towards a social work career.
The state's social work community is pretty small compared to its neighbors, at least according to the United States Bureau of Labor Statistics (BLS). As of May 2022, Wisconsin is home to roughly 13,200 professional social workers. But whereas most states have a large disparity between the types of social workers employed, Wisconsin has a refreshing balance. Roughly one-third of the population are child, family, and school social workers (4,580) but there are also approximately 3,880 healthcare social workers, 2,000 mental health and substance abuse social workers and 2,740 specialty social workers. The wages for these social workers probably won't raise any eyebrows, but Wisconsin seems to pay its social workers much better than other states on average. The annual average salary ranges between $50,950 for child and family social workers and $61,110 for healthcare social workers.
In Wisconsin, it is the Marriage & Family Therapy, Professional Counseling & Social Work Examining Board that regulates the licensing of social workers in the state and it approves three levels of licensure. The licenses are:
Certified Social Worker (CSW)
This license is simple to obtain. Applicants must earn at least a BSW degree from an accredited program and pass the bachelor's level exam issued by the Association of State Social Work Boards and then they are qualified. However, this license does not allow licensees to practice clinically or do much other than assist clinical social workers.
<!- mfunc search_btn -> <!- /mfunc search_btn ->
The other two license types are the licensed clinical social worker (LCSW) and Certified Advanced Practice Social Worker (CAPSW). Both licenses require applicants to earn a MSW from an accredited program and complete 3,000 hours of supervised clinical experience in no more than two years. Also, at least one hour each week must be dedicated to practice experience.
Wisconsin Social Work Degrees, Schools, and Careers
The top-ranked school of social work in Wisconsin belongs to the University of Wisconsin -- Madison, according to U.S. World News & Report. It is ranked No. 11 in the country, has been accredited since 1947 and offers concentrations in child and family social work and mental health. Next on the list is the University of Wisconsin -- Milwaukee which is ranked No. 52 in the country. It has been accredited since 1963, offers concentrations in management and administration as well as clinical practice and it offers certificate programs in: marriage and family; gerontology; non-profit management; and school social work. The last ranked school in the state is the University of Wisconsin -- Green Bay. Its standalone MSW degree program was only accredited in 2015. But, it has also offered a collaborative program with the University of Wisconsin -- Oshkosh that has been accredited since 2003 and offers concentrations in clinical practice and management or administration.
All of those schools offer undergraduate degree programs as well, but there are other schools in the state that only offer BSW degree programs. They include four more of the universities in the state system; University of Wisconsin -- River Falls, University of Wisconsin -- Stevens Point, University of Wisconsin -- Superior and University of Wisconsin -- Whitewater. Also, there is Viterbo University in LaCrosse, Carthage University in Kenosha and a few more.
Online Social Work Schools in Wisconsin
Unfortunately for students looking for state-specific universities offering online social work degrees, Wisconsin has zero online social work programs that are accredited. The good news is that there are programs around the country that do. Western New Mexico University offers a full-time online BSW option with very few in-person and on-campus requirements and Humboldt State University is the other online BSW degree provider that is accredited. Students looking for online MSW programs have more options because schools like Widener University, the University of New England, Southern New Hampshire University and Valdosta State University all offer online MSW programs that do not have stringent on-campus requirements for any part of the program.
Career Opportunities for Social Workers in Wisconsin
The largest employer of social workers in Wisconsin is the state itself, which is looking for multiple specialists and clinicians with experience and the education bona fides. There is also ATTIC Correctional Services, Inc., which is looking for multiple social workers to work in its facilities. Then there are also a number of hospitals and healthcare organizations looking for social workers such as the Dungarvin in Milwaukee and Madison, Aurora HealthCare in Milwaukee, Home Health United in Madison, Fox River Nursing and Rehab in Appleton and North Central Healthcare in Wasau. The Wisconsin chapter of the National Association of Social Workers has job listings on its website that are worth exploring.
For more information about the process of becoming a social worker in Wisconsin, visit our page on Wisconsin social worker license requirements.
2022 US Bureau of Labor Statistics job market trends and salary figures for social workers, child, family, and school social workers, healthcare social workers, mental health and substance abuse social workers, and social workers (all other) are based on national data, not school-specific information. Conditions in your area may vary. Data accessed July 2023.
<!- mfunc search_btn -> <!- /mfunc search_btn ->
Child, Family, and School Social Workers Salary in Wisconsin
| Location | 10% | 25% | Median | 75% | 90% |
| --- | --- | --- | --- | --- | --- |
| United States | $32,300 | $38,350 | $48,430 | $62,080 | $80,290 |
| Wisconsin | $30,280 | $36,630 | $45,620 | $56,010 | $67,820 |
| Appleton, WI | $29,110 | $33,930 | $40,610 | $53,140 | $68,520 |
| Eau Claire, WI | $38,490 | $40,940 | $44,210 | $47,480 | $49,490 |
| Fond du Lac, WI | $31,960 | $34,740 | $39,870 | $51,610 | $61,240 |
| Green Bay, WI | $35,140 | $42,080 | $48,580 | $57,100 | $62,700 |
| Janesville, WI | $26,100 | $32,820 | $41,130 | $47,750 | $59,920 |
| La Crosse, WI-MN | $26,240 | $29,320 | $35,960 | $65,790 | $77,600 |
| Madison, WI | $27,720 | $33,430 | $45,780 | $57,340 | $71,090 |
| Milwaukee-Waukesha-West Allis, WI | $28,280 | $36,130 | $45,770 | $57,560 | $82,770 |
| Oshkosh-Neenah, WI | $38,370 | $45,770 | $53,540 | $65,180 | $73,120 |
| Racine, WI | $29,040 | $39,330 | $44,380 | $48,700 | $56,400 |
| Sheboygan, WI | $21,960 | $33,950 | $55,770 | $68,630 | $76,280 |
| Wausau, WI | $41,590 | $46,640 | $55,070 | $67,810 | $78,930 |
Table data taken from 2020 BLS (http://www.bls.gov/oes/current/oes211021.htm)
Healthcare Social Workers Salary in Wisconsin
| Location | 10% | 25% | Median | 75% | 90% |
| --- | --- | --- | --- | --- | --- |
| United States | $36,110 | $45,280 | $57,630 | $72,120 | $87,150 |
| Wisconsin | $40,310 | $45,950 | $55,460 | $65,850 | $76,960 |
| Appleton, WI | $29,360 | $38,490 | $50,680 | $58,850 | $67,180 |
| Eau Claire, WI | $35,990 | $45,740 | $53,210 | $58,450 | $61,610 |
| Fond du Lac, WI | $38,000 | $42,900 | $50,560 | $60,370 | $70,720 |
| Green Bay, WI | $33,040 | $37,140 | $45,130 | $55,050 | $61,480 |
| Janesville, WI | $32,350 | $35,480 | $42,210 | $52,420 | $61,340 |
| La Crosse, WI-MN | $40,430 | $47,290 | $53,200 | $58,660 | $65,470 |
| Madison, WI | $36,890 | $41,960 | $48,370 | $59,260 | $68,440 |
| Milwaukee-Waukesha-West Allis, WI | $32,350 | $39,110 | $48,910 | $59,070 | $70,460 |
| Oshkosh-Neenah, WI | $41,260 | $46,790 | $61,450 | $69,190 | $74,860 |
| Racine, WI | $39,970 | $45,580 | $54,960 | $61,540 | $69,890 |
| Sheboygan, WI | $35,140 | $39,800 | $45,300 | $56,000 | $68,070 |
Table data taken from 2020 BLS (http://www.bls.gov/oes/current/oes211022.htm)
Mental Health and Substance Abuse Social Workers Salary in Wisconsin
| Location | 10% | 25% | Median | 75% | 90% |
| --- | --- | --- | --- | --- | --- |
| United States | $30,770 | $37,220 | $48,720 | $65,210 | $87,420 |
| Wisconsin | $33,750 | $39,730 | $48,150 | $59,080 | $72,590 |
| Eau Claire, WI | $39,710 | $45,770 | $49,170 | $53,240 | $59,210 |
| Green Bay, WI | $32,330 | $36,090 | $43,790 | $55,340 | $64,940 |
| La Crosse, WI-MN | $25,960 | $32,660 | $40,660 | $51,790 | $61,670 |
| Madison, WI | $33,190 | $37,180 | $46,430 | $65,120 | $89,550 |
| Milwaukee-Waukesha-West Allis, WI | $25,610 | $36,700 | $47,620 | $58,510 | $77,670 |
| Racine, WI | $35,460 | $39,690 | $47,980 | $52,890 | $57,800 |
Table data taken from 2020 BLS (http://www.bls.gov/oes/current/oes211023.htm)
Featured Wisconsin Schools with Social Work Degree Programs
<!- mfunc feat_school ->
Featured Programs:
Sponsored School(s)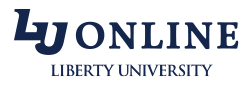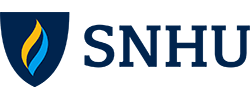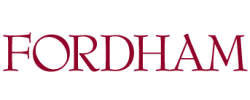 <!- /mfunc feat_school ->