Social Work Degrees, Schools, and Careers in New Jersey
<!- mfunc search_box_body ->
<!- /mfunc search_box_body ->
<!- mfunc feat_school ->
Featured Programs:
Sponsored School(s)
<!- /mfunc feat_school ->
New Jersey is a national leader in social work employment. The state has more than 11,000 professional social workers across the state and according to the United States Bureau of Labor Statistics, they are some of the highest-paid social workers in the entire country. Despite those impressive numbers, there aren't a lot of schools in the state that offer social work education. In fact, according to the Council on Social Work Education, which is the sole accreditor of social work education in the country, New Jersey has just 12 social work degree programs and just four of those are Masters' of Social Work degree programs which are the programs that qualify students for licensure. There are also just eight different schools offering those 12 social work degree programs and students looking for a variety of different degree options and schools may want to look in a larger state.
We weren't kidding when we said New Jersey pays its social workers well once they earn licensure. The Bureau of Labor Statistics splits social workers into four categories: child, family, and school social workers; healthcare social workers; mental health and substance abuse social workers; and other social workers. On average, child, family, and school social workers and mental health and substance abuse workers in New Jersey make more than their colleagues in other states. The BLS also shows that the need for social workers is growing at around 9%. Clinical social workers have the ability to diagnose and treat mental health or emotional issues in a mental health clinic or hospital setting.
The New Jersey's State Board of Social Work Examiners issues three different licenses.
Certified Social Worker (CSW)
Licensed Social Worker (LSW)
Licensed Clinical Social Worker (LCSW)
The CSW license is for those providing social work services, such as advocacy, planning, and research, who have their Bachelors in Social Work (BSW). The LSW and LCSW require a Masters in Social Work (MSW) from a university with an accredited program. New Jersey requires a background check and fingerprinting, along with the Association of Social Work Boards (ASWB) exam.
<!- mfunc search_btn -> <!- /mfunc search_btn ->
For the LCSW, 1920 hours of face-to-face client contact is required. These hours must be supervised by another LCSW and need to be completed post-graduation.  In addition, the state has strict requirements that must be met before licensure is granted.  New Jersey does not have a reciprocal license agreement with other states. New Jersey also requests a passport-style photo in the application.
New Jersey Social Work Degrees, Schools, and Careers
There are four colleges in New Jersey that offer an MSW program. There is Kean University in Union, Monmouth University in West Long Branch, Stockton University in Galloway and of course Rutgers University in New Brunswick. Each program at each school will have unique characteristics, but most of these programs are designed to be completed in two to three years. Coursework typically includes lectures and field work with actual clients in a supervised setting. Many schools offer an Advanced Standing program to those who have completed a BSW from an accredited university.
Entering a graduate program can be competitive. Students are generally required to have a minimum 3.0 GPA, but the GRE is not usually required. A personal essay or statement will be need to be included with the application. There may also be prerequisite course requirements, even if the student has completed a bachelor's degree in another field.
Rutgers ranks #26 on the 2015 U.S. News & World Report College Rankings for Social Work. Rutgers also offers a Doctorate in Social Work and certificate programs in gerontology and school social work. Monmouth University has dual degree programs in Public Administration or Public Policy as well as more than 15 different categories of concentration for the MSW, allowing a student to focus on their specific interest.
For MSW candidates interested in research, Kean provides a good option with a concentration option for study in the social work field. Stockton University in Galloway offers a weekend program with classes on Saturdays for professionals who are working on their degree while maintaining a job. Stockton's concentration is on clinical social work, but students have the option of adding an elective specialization in Leadership and Management.
Online Social Work Schools in New Jersey
Although the social work license requires an MSW, it can be received from any accredited program in social work. This opens the door to many online opportunities in education. Rutgers offers a fully online three-year, part-time program with a concentration on clinical social work that is open to students nationwide. Fordham University, in New York, NY ranks #11 on the U.S. News & World Report list, requires students to attend sessions in New York City twice a year, but this shouldn't be a hardship for New Jersey residents. At the Virginia Commonwealth University in Richmond, VA, students in the online program are required to be online a certain times for interaction with fellow students, but there are also parts of the coursework that are completed independently.
Tied for #11 in social work by U.S. News & World Report, is the University of Southern California in Los Angeles, CA. Their online program is just as rigorous as the traditional classroom program, but offered entirely through the Internet. Instead of meeting on campus, students connect through chat rooms. Fieldwork is done in the local community, but arranged through the school. Another high ranked program is that from the University of New England in Portland, ME. No on-campus visits are required, and hands-on fieldwork is arranged to be completed locally.
Career Opportunities for Social Workers in New Jersey
The LSW is required to work as a social worker in New Jersey once the MSW has been awarded. Many LSWs find work in the government sector at a hospital, prison, or nursing home. Once the LCSW is received, a social worker may treat patients under their own license, allowing more flexibility in their work. However, many private organizations that provide family and individual services employ social workers for case management and administration. Positions in the insurance field or research are another option, depending on the course of study while earning the MSW.
According to the BLS, mental health, substance abuse, and healthcare social workers are needed even more than general social workers. The rate of employment for these specialties is growing at 11%, higher than the 9% for social workers, and much, much faster for other occupations. However, any specialty is thought to be needed in the upcoming years. This is thought to be because of rising student enrollment in schools who face difficult circumstances, and the rising number of baby boomers facing retirement and health problems that come with age.
According to the National Association of Social Workers, about 90% of new social workers are female. The need for males to provide services to male clients is growing. Men should take advantage of this discrepancy and apply to a graduate school Social workers have the opportunity to make a difference in the community by helping individuals find the resources they need to live a full life. It's a great time to enter the field and provide much-needed services to individuals who are vulnerable and hurting.
Holy Name Medical Center in Teaneck and East Orange General Hospital are just two examples of the state's many hospitals that always carry social workers on staff. There is almost always a few hospitals in any state that are looking for social workers. Other employers looking for social workers in New Jersey include KIPP New Jersey, the Visting Nurses Association of Northern New Jersey in Morristown, the Department of Justice in Fairton and even the Department of Agriculture in Robbinsville. The point is that there is a wide variety of options available to young professionals looking for industries in need of qualified social workers.
For more information about the process of becoming a social worker in New Jersey, visit our page on New Jersey social worker license requirements.
2022 US Bureau of Labor Statistics job market trends and salary figures for child, family, and school social workers, healthcare social workers, mental health and substance abuse social workers, and social workers (all other) are based on national data, not school-specific information. Conditions in your area may vary. Data accessed August 2023.
<!- mfunc search_btn -> <!- /mfunc search_btn ->
Child, Family, and School Social Workers Salary in New Jersey
| Location | 10% | 25% | Median | 75% | 90% |
| --- | --- | --- | --- | --- | --- |
| United States | $32,300 | $38,350 | $48,430 | $62,080 | $80,290 |
| New Jersey | $43,060 | $53,370 | $68,740 | $87,080 | $104,950 |
| Atlantic City-Hammonton, NJ | $33,830 | $42,540 | $54,160 | $62,620 | $82,190 |
| Camden, NJ Metropolitan Division | $30,180 | $39,920 | $54,630 | $72,950 | $89,570 |
| Edison-New Brunswick, NJ Metropolitan Division | $37,200 | $44,670 | $57,350 | $74,390 | $88,800 |
| Newark-Union, NJ-PA Metropolitan Division | $33,480 | $43,110 | $56,180 | $75,250 | $98,430 |
| Ocean City, NJ | $35,880 | $44,990 | $55,670 | $69,530 | $85,080 |
| Trenton-Ewing, NJ | $29,380 | $37,410 | $45,610 | $60,360 | $84,400 |
| Vineland-Millville-Bridgeton, NJ | $33,520 | $44,130 | $57,670 | $72,660 | $87,110 |
Table data taken from 2020 BLS (http://www.bls.gov/oes/current/oes211021.htm)
Healthcare Social Workers Salary in New Jersey
| Location | 10% | 25% | Median | 75% | 90% |
| --- | --- | --- | --- | --- | --- |
| United States | $36,110 | $45,280 | $57,630 | $72,120 | $87,150 |
| New Jersey | $45,480 | $54,430 | $62,470 | $74,310 | $83,940 |
| Atlantic City-Hammonton, NJ | $45,520 | $51,480 | $57,480 | $65,180 | $72,420 |
| Camden, NJ Metropolitan Division | $44,910 | $52,020 | $59,890 | $69,160 | $75,130 |
| Edison-New Brunswick, NJ Metropolitan Division | $40,240 | $48,190 | $56,280 | $65,370 | $74,870 |
| Newark-Union, NJ-PA Metropolitan Division | $41,580 | $49,260 | $59,120 | $70,150 | $77,820 |
| Trenton-Ewing, NJ | $40,900 | $47,310 | $54,870 | $62,070 | $73,680 |
| Vineland-Millville-Bridgeton, NJ | $37,870 | $44,530 | $53,550 | $62,590 | $71,880 |
Table data taken from 2020 BLS (http://www.bls.gov/oes/current/oes211022.htm)
Mental Health and Substance Abuse Social Workers Salary in New Jersey
| Location | 10% | 25% | Median | 75% | 90% |
| --- | --- | --- | --- | --- | --- |
| United States | $30,770 | $37,220 | $48,720 | $65,210 | $87,420 |
| New Jersey | $53,070 | $61,630 | $78,500 | $101,010 | $130,380 |
| Atlantic City-Hammonton, NJ | $32,490 | $36,420 | $45,740 | $61,400 | $85,620 |
| Camden, NJ Metropolitan Division | $30,480 | $37,580 | $46,400 | $61,210 | $76,050 |
| Edison-New Brunswick, NJ Metropolitan Division | $28,560 | $40,280 | $56,630 | $81,310 | $97,080 |
| Newark-Union, NJ-PA Metropolitan Division | $37,380 | $46,770 | $55,600 | $65,780 | $79,740 |
| Trenton-Ewing, NJ | $37,400 | $50,240 | $60,150 | $72,410 | $85,310 |
Table data taken from 2020 BLS (http://www.bls.gov/oes/current/oes211023.htm)
Featured New Jersey Schools with Social Work Degree Programs
<!- mfunc feat_school ->
Featured Programs:
Sponsored School(s)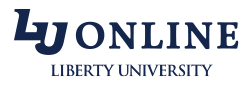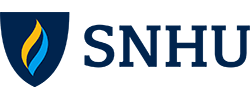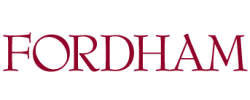 <!- /mfunc feat_school ->