Social Work Degrees, Schools, and Careers in Oklahoma
<!- mfunc search_box_body ->
<!- /mfunc search_box_body ->
<!- mfunc feat_school ->
Featured Programs:
Sponsored School(s)
<!- /mfunc feat_school ->
Thank goodness for the University of Oklahoma's School of Social Work because without it, the state wouldn't have a single degree option that leads to clinical licensure. According to the Council on Social Work Education, Oklahoma is home to just six social work degree programs and only one of them, the one at the University of Oklahoma, is the Masters of Social Work degree that qualifies applicants for clinical licensure. The school also offers an undergraduate option along with four other schools in the state that offer a Bachelor of Social Work (BSW) degree. The majority of those schools are public institutions that offer cost-effective degree programs. The only private school offering a BSW degree is Oral Roberts University in Tulsa.
The relatively small number of schools offering social work education in the state is relatively surprising because, according to the United States Bureau of Labor Statistics, as of May 2014, Oklahoma was home to almost 10,000 professional social workers employed across the state. The vast majority of those social workers are child, family, and school social workers (5,710) but there are also approximately 2,080 healthcare social workers, 1,260 substance abuse social workers and 720 specialty social workers working in Oklahoma. The low cost of living in Oklahoma affects wages and as a result, the annual average salary for a social work in Oklahoma can range from $30,060 for substance abuse social workers and $46,790 for specialty social workers.
The Oklahoma State Board of Licensed Social Workers is obviously the organization in Oklahoma that is responsible for approving licensure for social work licensure in the state. It approves three levels of licensure. The licenses are:
Licensed Social Work Associate (LSWA)
An introductory license, a licensed social work associate is only required to have earned a BSW degree from a CSWE-accredited program and have passed the entry-level exam provided by the Association of State Social Work Boards (ASWB).
<!- mfunc search_btn -> <!- /mfunc search_btn ->
Licensed Master's Social Worker (LMSW)
A licensed master's social worker must earn a MSW from a CSWE-accredited program and must have passed the Master's level exam provided by the ASWB.
Licensed Social Worker (LSW)
A licensed social worker must first earn a MSW from a CSWE-accredited program, they must accumulate two years of full-time postgraduate experience in the practice of social work under professional supervision, and they must pass the Master's level exam administered by the ASWB.
Licensed Clinical Social Worker (LCSW)
A licensed clinical social worker needs an MSW from a CSWE-accredited institution, two years of full-time postgraduate experience in the practice of clinical social work under professional supervision and proof they passed the Clinical exam given by the ASWB.
Oklahoma Social Work Degrees, Schools, and Careers
According to U.S. World News & Report, the University of Oklahoma's School of Social Work is ranked No. 104 in the country and it one of the oldest and most revered program in the Midwest. It has been accredited since 1938 and offers concentrations in everything from community development and mental health to clinical practice and child and family. It also offers dual degrees where students can earn a degree in public administration or public health in addition to their MSW. The school also offers a BSW program that has been accredited since 1974.
The next oldest programs are the BSW programs at East Central University and Oral Roberts University. Both have been accredited since 1981 and have a long standing tradition of excellence in the state. Northeastern State University in Tulsa and Northwestern Oklahoma State University in Alva are the other two programs in the state and both have only been around since the 1990s. In fact, NOSU's BSW program has only been accredited since 2005.
Online Social Work Schools in Oklahoma
Oklahoma doesn't have a single university in the state that offers an accredited online social work degree program. The nearest program is the one at the University of Houston that offers an online MSW that is open to students in Oklahoma who can travel to campus every once in awhile.
There are also programs that offer accredited online degrees. For example, Humboldt State University offers a full-time online BSW option with very few in-person and on-campus requirements. Western New Mexico University is the only other online BSW degree provider that is accredited and offers coursework to students from around the country.  Students looking for online MSW programs have more options because schools like Fordham University, the University of Tennessee, Columbia University, and the University of New England all offer online MSW programs that do not have stringent on-campus requirements for any part of the program.
Career Opportunities for Social Workers in Oklahoma
There is a good mix of industries in Oklahoma in need of qualified social workers. For example, the Department of the Interior in Muskogee is looking for a clinical social worker and so is the state of Oklahoma itself. The Oklahoma City Public School District is looking for counselors with social work experience and education and the University of Oklahoma is even looking for a qualified clinician to join its staff. There are a number of healthcare organizations such as Team Select Home Care in Oklahoma City, Family & Child Services in Tulsa, Integris Health and Millenium Medical Services in Oklahoma City as well. There are also a number of hospitals, including the The Children's Center Rehabilitation Hospital in Bethany, that are looking for social workers.
For more information about the process of becoming a social worker in Oklahoma, visit our page on Oklahoma social worker license requirements.
<!- mfunc search_btn -> <!- /mfunc search_btn ->
Child, Family, and School Social Workers Salary in Oklahoma
| Location | 10% | 25% | Median | 75% | 90% |
| --- | --- | --- | --- | --- | --- |
| United States | $32,300 | $38,350 | $48,430 | $62,080 | $80,290 |
| Oklahoma | $30,620 | $34,660 | $38,740 | $45,260 | $52,070 |
| Lawton, OK | $17,480 | $20,290 | $30,450 | $37,020 | $43,810 |
| Oklahoma City, OK | $23,760 | $28,150 | $33,890 | $39,120 | $46,830 |
| Tulsa, OK | $22,250 | $26,600 | $33,050 | $38,920 | $47,680 |
Table data taken from 2020 BLS (http://www.bls.gov/oes/current/oes211021.htm)
Healthcare Social Workers Salary in Oklahoma
| Location | 10% | 25% | Median | 75% | 90% |
| --- | --- | --- | --- | --- | --- |
| United States | $36,110 | $45,280 | $57,630 | $72,120 | $87,150 |
| Oklahoma | $31,380 | $38,830 | $50,580 | $63,540 | $76,380 |
| Lawton, OK | $23,420 | $29,000 | $45,720 | $57,250 | $65,110 |
| Oklahoma City, OK | $27,300 | $33,230 | $44,140 | $57,210 | $70,720 |
| Tulsa, OK | $25,410 | $31,170 | $43,060 | $58,410 | $73,240 |
Table data taken from 2020 BLS (http://www.bls.gov/oes/current/oes211022.htm)
Mental Health and Substance Abuse Social Workers Salary in Oklahoma
| Location | 10% | 25% | Median | 75% | 90% |
| --- | --- | --- | --- | --- | --- |
| United States | $30,770 | $37,220 | $48,720 | $65,210 | $87,420 |
| Oklahoma | $23,920 | $28,640 | $36,680 | $53,220 | $67,380 |
| Oklahoma City, OK | $20,420 | $23,620 | $29,190 | $36,160 | $43,290 |
| Tulsa, OK | $16,440 | $17,770 | $22,850 | $36,730 | $58,680 |
Table data taken from 2020 BLS (http://www.bls.gov/oes/current/oes211023.htm)
Featured Oklahoma Schools with Social Work Degree Programs
<!- mfunc feat_school ->
Featured Programs:
Sponsored School(s)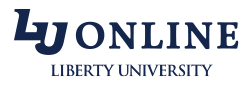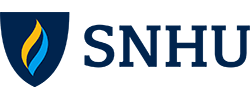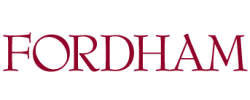 <!- /mfunc feat_school ->