Social Work Degrees, Schools, and Careers in North Dakota
<!- mfunc search_box_body ->
<!- /mfunc search_box_body ->
<!- mfunc feat_school ->
Featured Programs:
Sponsored School(s)
<!- /mfunc feat_school ->
The good news is that accredited social work education options in North Dakota have been readily available in the state since the late 1970s. The state has been offering an accredited Masters of Social Work program ever since the University of North Dakota earned accreditation from the Council on Social Work Education in 1991. The bad news is that the breadth of options hasn't changed much, or at all really, since then. According to the CSWE, the state has four accredited social work degree programs and only one accredited MSW program. There are only three schools that offer the program's since the University of North Dakota offers an undergraduate and graduate option; two of the schools are public universities and one school, the University of Mary, is a private catholic school located near Bismarck.
The professional social work community is small but active in North Dakota as well. The United States Bureau of Labor Statistics (BLS) estimates that as of May 2022, North Dakota is home to less than 1,500 professional social workers with child, family, and school social workers (720) making up a little more than half that number. Those social workers make a healthy wage however as the annual average salary ranges from $56,320 to $72,280 depending on the specialty of the social worker.
The North Dakota Board of Social Work Examiners was formed in 1983 to license qualified applicants to practice social work and it approves three types of licenses in North Dakota. To become a licensed social worker (LSW), applicants must have a Bachelor's degree in social work from a CSWE-accredited college or university or a Canadian college or university accredited by Canadian Association for Social Work Education. The degree must be in social work. Degrees in psychology, counseling, nursing, or marriage and family therapy are not accepted. Applicants must also pass the Bachelor's level exam.
However, this license doesn't approve the applicant for clinical work. To become a licensed certified social worker (LCSW), the applicant must have a Master's degree in social work and must pass the Master's level exam. In order to become a licensed independent clinical social worker (LICSW), the applicant must have a Master's degree, must pass the Clinical level exam, and must have experience working as a certified social worker already. This includes supervised work experience and real-world work experience as well. Applicants will also need to pass a background check, submit references and make a personal statement explaining why they want to become a social worker.
<!- mfunc search_btn -> <!- /mfunc search_btn ->
North Dakota Social Work Degrees, Schools, and Careers
The University of North Dakota is the state's flagship school and is the only school in the state that offers both a BSW and MSW degree. The Department of Social Work is in the top 25 percent in the total number of students enrolled in undergraduate programs at UND and the top 15 percent in the total number of students enrolled in graduate programs at UND. The program is, in the university's words, "highly recruited by employers in North Dakota and South Dakota and the western regions of Minnesota" and is among the top 100 programs in the country according to U.S. World News & Report.
The other state school offering a social work degree program is Minot State, which offers a competitive and comprehensive BSW degree to students who maintain a 2.5 GPA in all required foundation courses. The program also requires that students complete at least 25 hours of volunteer or paid work experience in a community service organization. Finally, the University of Mary is a private catholic university that offers a BSW degree similar to the one offered by Minot State. It too offers real world experience and allows students the opportunity to participate in an educational leadership conference and work in small classrooms.
Online Social Work Schools in North Dakota
The University of North Dakota actually offers an online MSW degree program that can take two years to complete and is specifically designed for students who have already earned their BSW degree. The program serves students in more than 30 states and is very cost-effective given the access students receive to world-class faculty and resources. Students are required to visit the campus at least once and live classes are held for students in the state, but students are able to complete the degree program without much face-to-face interaction.
This is the only state-specific school that offers an online social work degree, but that doesn't mean there aren't other options. Schools like Rutgers and USC offer online social work degree programs that are beginning to get widespread recognition the success of the program. But there are other schools like Saint Leo University that are available to students in Florida and Georgia, Northeastern University and even the University of New England that offer online MSW programs to students through the country.
Career Opportunities for Social Workers in North Dakota
Traditionally social workers primarily work in hospitals, senior care facilities, substance abuse clinics and medical clinics. Some choose to work on their own as a freelance-type, but there are actually a whole wealth of options for those looking to start their career. For example, the local YMCA in Fargo is looking for a youth care worker with social work experience.
The state government is looking for a family service specialist, a social worker and a human relations counselor and is constantly on the lookout for more qualified social work help. Even the National Guard and the St. Alexius Medical Center are looking for qualified social workers to lend hands. The North Dakota Chapter of the National Association of Social Workers keeps a list of jobs available in the state on its website.
For more information about the process of becoming a social worker in North Dakota, visit our page on North Dakota social worker license requirements.
2022 US Bureau of Labor Statistics job market trends and salary figures for social workers, child, family, and school social workers, healthcare social workers, mental health and substance abuse social workers, and social workers (all other) are based on national data, not school-specific information. Conditions in your area may vary. Data accessed July 2023.
<!- mfunc search_btn -> <!- /mfunc search_btn ->
Child, Family, and School Social Workers Salary in North Dakota
| Location | 10% | 25% | Median | 75% | 90% |
| --- | --- | --- | --- | --- | --- |
| United States | $32,300 | $38,350 | $48,430 | $62,080 | $80,290 |
| North Dakota | $41,760 | $48,290 | $56,900 | $65,420 | $79,400 |
| Bismarck, ND | $41,090 | $45,200 | $52,970 | $61,530 | $71,910 |
| Fargo, ND-MN | $32,540 | $38,450 | $46,410 | $58,720 | $71,250 |
| Grand Forks, ND-MN | $34,470 | $39,960 | $46,520 | $54,360 | $60,260 |
Table data taken from 2020 BLS (http://www.bls.gov/oes/current/oes211021.htm)
Healthcare Social Workers Salary in North Dakota
| Location | 10% | 25% | Median | 75% | 90% |
| --- | --- | --- | --- | --- | --- |
| United States | $36,110 | $45,280 | $57,630 | $72,120 | $87,150 |
| North Dakota | $41,560 | $46,910 | $54,570 | $62,820 | $75,600 |
| Bismarck, ND | $34,760 | $40,460 | $45,530 | $50,900 | $59,130 |
| Fargo, ND-MN | $35,310 | $40,360 | $44,600 | $48,920 | $56,310 |
| Grand Forks, ND-MN | $36,090 | $41,410 | $45,320 | $50,670 | $56,620 |
Table data taken from 2020 BLS (http://www.bls.gov/oes/current/oes211022.htm)
Mental Health and Substance Abuse Social Workers Salary in North Dakota
| Location | 10% | 25% | Median | 75% | 90% |
| --- | --- | --- | --- | --- | --- |
| United States | $30,770 | $37,220 | $48,720 | $65,210 | $87,420 |
| North Dakota | $34,660 | $48,060 | $51,790 | $56,510 | $65,180 |
| Bismarck, ND | $30,270 | $39,150 | $43,790 | $48,190 | $53,080 |
| Fargo, ND-MN | $32,810 | $38,680 | $43,570 | $48,210 | $60,350 |
Table data taken from 2020 BLS (http://www.bls.gov/oes/current/oes211023.htm)
Featured North Dakota Schools with Social Work Degree Programs
<!- mfunc feat_school ->
Featured Programs:
Sponsored School(s)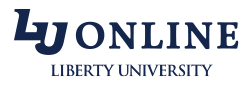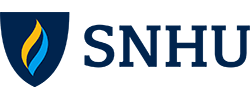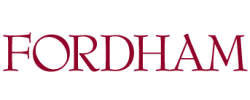 <!- /mfunc feat_school ->