Social Work Degrees, Schools, and Careers in Utah
<!- mfunc search_box_body ->
<!- /mfunc search_box_body ->
<!- mfunc feat_school ->
Featured Programs:
Sponsored School(s)
<!- /mfunc feat_school ->
Utah is an interesting state when it comes to higher education for a number of reasons. But Utah's proximity to lesser known and less populated states like Idaho and Wyoming and Nevada makes many think that Utah will feature much of the same educational landscape. But unlike the somewhat barren and empty social work education landscape in those states, there are more options for students interested in degrees in social work in Utah. According to the Council on Social Work Education, there are seven social work degree programs offered by schools in Utah. Five schools offer those seven degree programs and only three of the aforementioned programs are Masters of Social Work degree programs (MSW), which are the ones that lead to clinical licensure in any state in the country. Only one of the five schools offering these programs -- Brigham Young University -- is a private institution and BYU actually only offers an MSW program while the rest of the schools in the state that offer MSW degrees also offer undergraduate degree programs as well.
According to the United States Bureau of Labor Statistics, Utah is home to a little more than 4,500 professional social workers as of May 2022 and what makes the geography of these professionals in Utah so interesting is that the map from BLS shows that all of the state social workers are concentrated in Salt Lake City and Orem. The majority of those social workers are healthcare social workers (1,620) but there are also approximately 1,420 child and family social workers, 1,010 mental health and substance abuse social workers, and about 600 specialty social workers operating around Utah. Annual average salaries for social workers in Utah range from $56,140 for child and family social workers to $68,130 for mental health and substance abuse social workers.
The Utah Division of Occupational and Professional Licensing is the organizations for licensing social workers in the state and it oversees the rules and regulations set forth in order to qualify and obtain these licenses.  obviously the organization in Utah responsible for approving licensure for social work licensure in the state. It approves three levels of licensure. The licenses are:
Social Service Worker (SSW)
In order to qualify for this license, students must obtain a BSW degree from a program accredited by the CSWE and they will need to pass the Bachelor's level examination administered by the Association of State Social Work Boards (ASWB). Candidates are also expected to complete 2,000 hours of supervised professional experience from a licensed clinical professional. This license doesn't allow licensees to perform clinical social work or work independently.
Certified Social Worker (CSW)
In order to qualify for this license, applicants must earn a MSW or PhD in social work or a related subject. Some choose to earn SSW licensure as they progress through the requirements for a CSW. In order to achieve CSW licensure, an applicant will need to earn a passing score on any of three ASWB exams: master's, advanced generalist, or clinical. This also does not approve the licensee to perform or diagnose or treat patients with any type of disorder or defect.
<!- mfunc search_btn -> <!- /mfunc search_btn ->
Licensed Clinical Social Worker (LCSW)
A LCSW is essentially a CSW but with two additional years of supervised experience and specialty training. LCSWs will receive training in everything from crisis intervention to family therapy and they will be supervised the entire time. The applicant will need to accrue 4,000 experience hours, 1,000 of which must be spent doing mental health therapy. Once they have passed the ASWB clinical exam, the applicants become licensees and can practice clinically in Utah.
For more information and to be sure all bases are covered, be sure to brush up on the official rules and regulations set forth by the state.
Utah Social Work Degrees, Schools, and Careers
Utah only has three schools of social work that offer MSW degree programs and already two of them are ranked. According to U.S. World News & Report, the state's flagship university, the University of Utah, has a School of Social Work that is ranked No. 50 in the country and it one of the oldest in the western part of the country. The program has been accredited since 1940 and allows for concentrations in mental health, criminal justice and advanced generalist. It is also the largest program in the state and the most well-known so it has plenty of connections in the industry around the state when it comes to helping students with finding professional experience. Brigham Young University is home to the other ranked school of social work and its school clocks in at No. 104 in the country. It is a new program, having only been accredited in 1981, and the school doesn't offer an undergraduate education in the subject. But it has risen in the rankings quickly and offers not concentrations in children and families as well as clinical practice, but it also offers certificate programs in gerontology and school social work.
The final school that offers an MSW in Utah is Utah State University, which isn't ranked primarily because the program is less than 10 years old. The undergraduate program at USU has been accredited since the mid-1970s but the MSW degree program wasn't accredited until 2008 and it currently only offers a concentration in advanced generalist practice. There are two other schools that offer only BSW degree programs in Utah. Those schools are Utah Valley University in Orem which has a program that has only been accredited since 20011, and Weber State University in Ogden which has a BSW program that has been accredited since 1974. There isn't one program that is better than the other and age of the program shouldn't matter much either. Choosing the best program is and always will be a matter of personal preference.
Online Social Work Schools in Utah
Utah has been slow adopting to online education but the University of Utah has stepped up to the plate and at least dipped its toe in the wild world of online social work degrees. The school offers one of the only online accredited MSW programs in the country. It is a part-time, three-year program that is technically a hybrid of online and traditional classroom broadcasts in Cedar City, Richfield, Orem and Ogden. The program doesn't quite count as fully online and asynchronous, but it is a good start.
There are also a number of programs around the country that offer accredited online degrees. For example, Humboldt State University offers a full-time online BSW option with very few in-person and on-campus requirements. Western New Mexico University is the other online BSW degree provider that is accredited while Briar Cliff University in nearby Iowa offers an online BSW completion program to students who have already started the process. Students looking for online MSW programs have more options because schools ranging from large state universities like the University of North Carolina and University of Tennessee all the way down to smaller schools like Widener University all offer online MSW programs that do not have stringent on-campus requirements for any part of the program.
Career Opportunities for Social Workers in Utah
Utah has an interesting blend of employment opportunities for social workers. There are the obvious employers such as Intermountain Healthcare which operates throughout the state and is always looking for more qualified social workers to help. There is Salt Lake County, which is looking for everything from group home supervisors to licensed social workers. Then there are health facilities like St. Mark's Hospital in Salt Lake City and University of Utah Health that are looking as well. But there are also unique opportunities available with organizations such as the Church of Latter Day Saints, Bighorn Law in Orem, the City of South Jordan and countless local clinics and hospitals that are all currently advertising for potential employees with social work experience.
For more information about the process of becoming a social worker in Utah, visit our page on Utah social worker license requirements.
2022 US Bureau of Labor Statistics job market trends and salary figures for social workers, child, family, and school social workers, healthcare social workers, mental health and substance abuse social workers, and social workers (all other) are based on national data, not school-specific information. Conditions in your area may vary. Data accessed July 2023.
<!- mfunc search_btn -> <!- /mfunc search_btn ->
Child, Family, and School Social Workers Salary in Utah
| Location | 10% | 25% | Median | 75% | 90% |
| --- | --- | --- | --- | --- | --- |
| United States | $32,300 | $38,350 | $48,430 | $62,080 | $80,290 |
| Utah | $25,420 | $32,040 | $45,340 | $60,850 | $78,230 |
| Logan, UT-ID | $17,840 | $26,620 | $41,750 | $47,670 | $62,090 |
| Ogden-Clearfield, UT | $25,360 | $27,750 | $32,880 | $43,930 | $54,960 |
| Provo-Orem, UT | $17,660 | $25,830 | $34,770 | $51,550 | $68,650 |
| St. George, UT | $16,830 | $22,060 | $40,330 | $46,200 | $54,080 |
| Salt Lake City, UT | $29,220 | $35,400 | $43,850 | $54,390 | $172,220 |
Table data taken from 2020 BLS (http://www.bls.gov/oes/current/oes211021.htm)
Healthcare Social Workers Salary in Utah
| Location | 10% | 25% | Median | 75% | 90% |
| --- | --- | --- | --- | --- | --- |
| United States | $36,110 | $45,280 | $57,630 | $72,120 | $87,150 |
| Utah | $45,580 | $55,500 | $64,630 | $78,090 | $88,350 |
| Ogden-Clearfield, UT | $32,990 | $44,940 | $55,300 | $67,090 | $99,460 |
| Provo-Orem, UT | $39,330 | $43,710 | $51,990 | $62,900 | $72,440 |
| St. George, UT | $20,810 | $27,580 | $43,630 | $55,060 | $62,720 |
| Salt Lake City, UT | $42,010 | $48,420 | $57,070 | $68,520 | $83,680 |
Table data taken from 2020 BLS (http://www.bls.gov/oes/current/oes211022.htm)
Mental Health and Substance Abuse Social Workers Salary in Utah
| Location | 10% | 25% | Median | 75% | 90% |
| --- | --- | --- | --- | --- | --- |
| United States | $30,770 | $37,220 | $48,720 | $65,210 | $87,420 |
| Utah | $29,280 | $36,110 | $47,380 | $58,720 | $68,570 |
| Ogden-Clearfield, UT | $33,130 | $40,230 | $45,850 | $55,280 | $75,330 |
| Provo-Orem, UT | $31,740 | $36,150 | $44,240 | $54,930 | $63,050 |
| St. George, UT | $20,410 | $26,060 | $35,420 | $49,290 | $60,230 |
| Salt Lake City, UT | $26,510 | $31,220 | $40,650 | $52,830 | $61,900 |
Table data taken from 2020 BLS (http://www.bls.gov/oes/current/oes211023.htm)
Featured Utah Schools with Social Work Degree Programs
<!- mfunc feat_school ->
Featured Programs:
Sponsored School(s)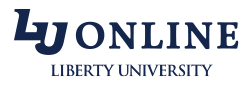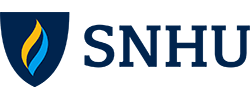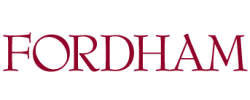 <!- /mfunc feat_school ->