Social Work Degrees, Schools, and Careers in Mississippi
<!- mfunc search_box_body ->
<!- /mfunc search_box_body ->
<!- mfunc feat_school ->
Featured Programs:
Sponsored School(s)
<!- /mfunc feat_school ->
The state of Mississippi routines makes headlines about education for all the wrong reasons. The state was already considered one of the worst in the country when it comes to spending on higher education and budget cuts haven't made things easier. The good news is that interest in college in Mississippi is rising and the state has a surprisingly wide array of social work degree programs that are accredited by the Council on Social Work Education.
According to the CSWE, Mississippi has 15 accredited social work degree programs operating within the state – four of which are MSW programs and the rest are BSW programs. Also, these programs are offered at 11 different institutions, giving students a wide array of options to choose from, and there is also a good mix of private and public education options. In reality, given Mississippi's reputation when it comes to education and its relatively limited resources, it is very impressive that social work education is flourishing in the state.
The state's professional social work community is much smaller, at least in comparison. According to the United States Bureau of Labor Statistics (BLS), as of May 2022, Mississippi has roughly 5,500 professional social workers employed across the state. The vast majority of those professionals are either child, family and school social workers (3,250). But there are also at least 1,200 substance abuse social workers and 1,220 healthcare social workers in the state and a few specialists, as well. Mississippi has one of the lowest costs of living in the country and so wages reflect that. These social workers make an annual average salary between $38,650 for child, family, and school social workers and $62,300 for specialty social workers.
<!- mfunc search_btn -> <!- /mfunc search_btn ->
The Mississippi Board of Examiners for Social Workers and Marriage & Family Therapists is obviously the organization responsible for approving licensure for applicants in the state. It approves three levels of licensure in the state. There are some general requirements that include passing a background check, being of good moral character, being at least 21 years old, and being drug-and-alcohol free. The specific licenses and the requirements are:
Licensed Social Worker (LSW)
The requirements include: a bachelor's degree in social work from an accredited program and successful completion of the Bachelor's level examination. This license only allows licensees to practice social work at the baccalaureate level.
Licensed Master Social Worker (LMSW)
The requirements include: a master's degree in social work from an accredited program and the passing of the ASWB (Association of Social Work Boards) intermediate exam. This is for applicants who want clinical licensure but have not yet received or earned the required social work experience. They too cannot call themselves clinical social workers however.
Licensed Certified Social Worker (LCSW)
The requirements include: a master's degree in social work from an accredited program; four separate supervision periods; successful completion of the clinical examination; three professional references including one from a supervisor. This license is for those wishing to be considered clinical social workers in the state.
The Board may grant a license without examination to an applicant meeting all the requirements for licensure in Mississippi. There is also a specific timeframe in which the exam can be taken and completed, so be aware of all the rules and regulations.
Mississippi Social Work Degrees, Schools, and Careers
Not all social work degree programs are created equal but there are a lot of good options in Mississippi. The state has four programs that are ranked among the Top 200 programs in the country according to U.S. World News & Report. The state's flagship university, the University of Mississippi, is ranked among the Top 150 programs in the country and offers both a BSW and MSW program for students interested in introductory and advanced coursework. The MSW program has two tracks – a two-year, 60-hour track and a one-year, 36-hour track as well as part-time options. The University of Southern Mississippi's School of Social Work is actually ranked among the Top 150 as well. The program is the oldest in the state and the MSW program in particular has been accredited since 1974. The program allows for concentrations in clinical practice and community development and also has certificates available for addictions and gerontology.
Jackson State University has a program with undergraduate and graduate options that isn't ranked far behind the aforementioned schools. The school has been accredited since the middle of the 1990s and the MSW program has concentrations in children and youth practice as well as clinical or direct practice. The fourth ranked program is coincidentally also the one that offers undergraduate and graduate options – Mississippi Valley State University in Itta Bena. The program is also quite old and has concentrations in children, youth and families. Other state schools offer BSW programs include Alcorn State University, Mississippi State University and Delta State University. If students are looking for private schools that are offering BSW programs include Belhaven University, Mississippi College and Rust College.
Online Social Work Schools in Mississippi
Unfortunately, despite all of the traditional options, Mississippi hasn't adopted online education at any level the way other states have and so there isn't a single state-specific, online accredited degree programs in social work in the state. This doesn't mean that students in Mississippi don't have any options though. There are a number of CSWE-accredited online degree programs that are open to students across the country.
For example, Western New Mexico University offers both part-time and full-time online options with very few in-person and on-campus requirements. Arizona State, USC and Boston University all offer online MSW programs that do not have stringent on-campus requirements for any part of the program.
Career Opportunities for Social Workers in Mississippi
Mississippi's social work opportunities are not limited to the traditional hospitals and elder care clinics. There are some medical centers in the state looking for help such as Garden Park Medical Center in Gulfport, the University of Mississippi Medical Center in Jackson and Brentwood Behavioral Health Center in Flowood. But, there are also other opportunities. For example, the state of Mississippi is currently looking for a social worker who doesn't even need to have clinical licensure.
The state's Department of Personnel is also looking for a social worker to work in its office in Newton County. A number of hospices and specific healthcare clinics are seemingly always looking for social workers and the Mississippi Children's Home Services is looking for program supervisors with clinical social work experience. For more information, visit the website for the Mississippi Chapter of the National Association of Social Workers. It has a job board and is a great resource.
For more information about the process of becoming a social worker in Mississippi, visit our page on Mississippi social worker license requirements.
2022 US Bureau of Labor Statistics job market trends and salary figures for social workers, child, family, and school social workers, healthcare social workers, mental health and substance abuse social workers, and social workers (all other) are based on national data, not school-specific information. Conditions in your area may vary. Data accessed July 2023.
<!- mfunc search_btn -> <!- /mfunc search_btn ->
Child, Family, and School Social Workers Salary in Mississippi
| Location | 10% | 25% | Median | 75% | 90% |
| --- | --- | --- | --- | --- | --- |
| United States | $32,300 | $38,350 | $48,430 | $62,080 | $80,290 |
| Mississippi | $26,990 | $31,290 | $33,200 | $42,770 | $50,350 |
| Gulfport-Biloxi, MS | $25,720 | $27,480 | $32,070 | $38,530 | $47,290 |
| Hattiesburg, MS | $26,830 | $27,890 | $32,120 | $37,050 | $41,920 |
| Jackson, MS | $24,280 | $27,880 | $32,060 | $40,590 | $52,130 |
| Pascagoula, MS | $27,460 | $31,160 | $32,070 | $41,870 | $50,240 |
Table data taken from 2020 BLS (http://www.bls.gov/oes/current/oes211021.htm)
Healthcare Social Workers Salary in Mississippi
| Location | 10% | 25% | Median | 75% | 90% |
| --- | --- | --- | --- | --- | --- |
| United States | $36,110 | $45,280 | $57,630 | $72,120 | $87,150 |
| Mississippi | $30,530 | $36,920 | $46,790 | $57,860 | $65,860 |
| Gulfport-Biloxi, MS | $25,850 | $30,530 | $45,690 | $56,480 | $63,780 |
| Hattiesburg, MS | $31,860 | $34,990 | $40,050 | $46,530 | $55,210 |
| Jackson, MS | $27,520 | $33,620 | $43,290 | $55,500 | $66,820 |
| Pascagoula, MS | $29,150 | $35,940 | $45,600 | $59,760 | $73,940 |
Table data taken from 2020 BLS (http://www.bls.gov/oes/current/oes211022.htm)
Mental Health and Substance Abuse Social Workers Salary in Mississippi
| Location | 10% | 25% | Median | 75% | 90% |
| --- | --- | --- | --- | --- | --- |
| United States | $30,770 | $37,220 | $48,720 | $65,210 | $87,420 |
| Mississippi | $24,710 | $31,610 | $40,480 | $49,920 | $61,350 |
| Gulfport-Biloxi, MS | $22,330 | $26,340 | $31,790 | $36,190 | $38,560 |
| Jackson, MS | $20,900 | $25,860 | $34,310 | $45,040 | $54,380 |
Table data taken from 2020 BLS (http://www.bls.gov/oes/current/oes211023.htm)
Featured Mississippi Schools with Social Work Degree Programs
<!- mfunc feat_school ->
Featured Programs:
Sponsored School(s)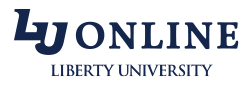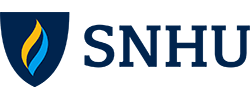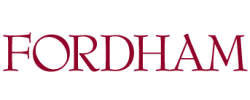 <!- /mfunc feat_school ->