Social Work Degrees, Schools, and Careers in Georgia
<!- mfunc search_box_body ->
<!- /mfunc search_box_body ->
<!- mfunc feat_school ->
Featured Programs:
Sponsored School(s)
<!- /mfunc feat_school ->
It may not seem like it at first glance but Georgia is a huge state for both the social work industry and social work education. According to the Council on Social Work Education, there are 15 social work degree programs of which seven are Masters of Social Work (MSW) programs and the other eight are Bachelors of Social Work (BSW) programs. This is an impressive array of options for any state and what's more impressive is the variety of schools that offer these programs. There are five schools in the state that offer both undergraduate and graduate degree programs and there are actually multiple schools in the state that only offer MSW programs. Also, there is a good mix of private universities and public universities and there is also Clark Atlanta University, a private historically black college that has one of the longest accredited social work programs in the country. Basically this makes Georgia one of the most diverse and comprehensive states when it comes to social work education.
According to the United States Bureau of Labor Statistics, the social work community in the state is growing rapidly and is already quite large. As of May of 2022 there were roughly 14,000 social workers employed in Georgia and over a third are child, family, and school social workers (5,750). The state is also home to more than 5,600 healthcare social workers as well as 1,300 substance abuse social workers and 1,250 specialty social workers. The low cost of living in Georgia does depress salaries, but social workers in George make an annual average salary of between $47,790 for a child or school social worker to $67,100 for specialty social workers.
The Georgia Board of Professional Counselors, Social Workers, And Marriage and Family Therapists is the organization responsible for approving licensure for social work licensure in the state. It approves two levels of licensure in the state. The licenses are:
Licensed Master's Social Worker (LMW)
An applicant for licensure as a Master's Social Worker must have earned a MSW degree from an accredited program. They also must complete and pass the Intermediate examination from the Association of Social Work Boards and they must pass that within one year of graduating from the program. A licensed Master's Social Worker may render service which is guided by knowledge of social resources, social systems, and human behavior. The licensee may provide evaluation, prevention and intervention services as well as supervision of BSW degree-holders. They may not call themselves clinical social workers however.
<!- mfunc search_btn -> <!- /mfunc search_btn ->
Licensed Graduate Social Worker (LCSW)
The applicant must have earned an MSW or PhD from an accredited program but they also must complete and pass the ASWB's clinical exam. They also need to have completed three years of full-time supervised experience in the practice of social work and two of those years must be under the direction of a licensed clinical social worker. If the applicant earns a PhD, the experience requirements remain but are reduced slightly. This license is for applicants wishing to practice clinically.
Georgia lays out all the instructions for licensure on its website and also in its rules and regulations section. It is important that potential licensees brush up on these rules so there are no surprises in the process.
Atlanta Social Work Degrees, Schools, and Careers
As one of the most populated cities in the country, it isn't surprising that Atlanta is the state's epicenter for social work education and social workers. The Atlanta-Sandy Springs-Roswell metropolitan area is actually home to more than 7,600 professional social workers. The heavy concentration of social workers correlates to the density of population in the same area, so this does not necessarily indicate an over-abundance of social worker careers in the region.
The aforementioned Clark Atlanta University has the No. 148 School of Social Work in the country and boasts an MSW program that has been accredited since 1928. The historically black college has a long history of social work in the state and has built an incredible network of professional contacts for students to work with. Georgia State University is in Atlanta and its School of Social Work has been accredited since 2001 and offers concentrations in community development. The school is ranked No. 52 in the country. Kennesaw State University is located just outside Atlanta and it only offers a MSW program. The program is relatively new as it was only accredited in 2005 and it offers concentrations in Addictions, Children and Families and Mental Health.
Georgia Social Work Degrees, Schools, and Careers
It isn't just the quantity of social work education programs in Georgia that helps the state stand out, it is also the quality. All but one of the five institutions in the state that offer undergraduate and graduate degree programs are ranked among the Top 200 programs in the country according to U.S. World News & Report. The state's flagship university, the University of Georgia, is the highest ranked program as it checks in at No. 37 and its MSW program offers dual degrees in Law and Public Health as well as offering concentrations in community development and administration. The other two schools in the rankings are Valdosta State University and Savannah State University. Both of the programs have been accredited since 1998 and while Valdosta only offers an MSW with a concentration in Advanced Generalist practice, Savannah offers both BSW and MSW programs and the MSW has a concentration in Clinical Practice. Albany State offers both undergraduate and graduate social work degrees and includes concentration in Management and Administration. There are also schools like Augusta University and Dalton State University and Thomas University that offer only a BSW program.
Online Social Work Schools in Georgia
It always seems to be the newer programs that offer the online degree programs in the field and Georgia is no exception. There is only one school in the state that offers an online MSW program that is accredited and that school is Valdosta State, which was only accredited in 2005. The school offers web-based and weekend courses and students from all across the state are eligible to take the classes. There are also other programs in other states that are available to students in Georgia
For example, Humboldt State University offers both part-time and full-time online options with very few in-person and on-campus requirements, including one of the only online BSW programs offered to students throughout the country. Also, schools like Widener University, Virginia Commonwealth University, and Fordham University all offer online MSW programs that do not have stringent on-campus requirements for any part of the program.
Career Opportunities for Social Workers in Georgia
According to their website, the Department of Veterans Affairs is the largest employer of social workers in the country. Georgia's chapter is in Augusta and it is no exception as it is currently advertising for social workers to handle cases and be a liaison within the customer service team. The Urban League of Greater Atlanta is also looking for social workers, as are a number of hospitals and medical centers including Georgia Regents Medical Center, Compassionate Care Hospice, and Southern Regional Health. Even the state department of human services is advertising for multiple open social worker positions. For more information, visit the website for the Georgia Chapter of the National Association of Social Workers. It has an up-to-date job board and is a great resource for news and education in the state.
For more information about the process of becoming a social worker in Georgia, visit our page on Georgia social worker license requirements.
2022 US Bureau of Labor Statistics job market trends and salary figures for child, family, and school social workers, healthcare social workers, mental health and substance abuse social workers, and social workers (all other) are based on national data, not school-specific information. Conditions in your area may vary. Data accessed August 2023.
<!- mfunc search_btn -> <!- /mfunc search_btn ->
Child, Family, and School Social Workers Salary in Georgia
| Location | 10% | 25% | Median | 75% | 90% |
| --- | --- | --- | --- | --- | --- |
| United States | $32,300 | $38,350 | $48,430 | $62,080 | $80,290 |
| Georgia | $32,600 | $36,480 | $40,120 | $50,160 | $62,920 |
| Albany, GA | $26,650 | $30,590 | $34,300 | $37,870 | $44,510 |
| Athens-Clarke County, GA | $27,270 | $31,240 | $35,060 | $38,840 | $50,420 |
| Atlanta-Sandy Springs-Marietta, GA | $26,090 | $31,430 | $37,210 | $48,550 | $63,590 |
| Augusta-Richmond County, GA-SC | $18,320 | $25,190 | $32,630 | $40,180 | $49,820 |
| Brunswick, GA | $26,190 | $28,600 | $33,360 | $38,880 | $59,900 |
| Columbus, GA-AL | $21,430 | $26,120 | $29,350 | $35,580 | $44,100 |
| Dalton, GA | $29,570 | $33,680 | $38,690 | $48,380 | $66,250 |
| Gainesville, GA | $26,690 | $30,800 | $34,890 | $38,940 | $47,750 |
| Hinesville-Fort Stewart, GA | $22,630 | $27,330 | $33,490 | $38,260 | $51,930 |
| Macon, GA | $17,900 | $23,220 | $33,180 | $38,260 | $47,630 |
| Savannah, GA | $26,740 | $31,220 | $35,470 | $39,840 | $50,500 |
| Valdosta, GA | $20,790 | $26,260 | $31,790 | $37,740 | $47,380 |
Table data taken from 2020 BLS (http://www.bls.gov/oes/current/oes211021.htm)
Healthcare Social Workers Salary in Georgia
| Location | 10% | 25% | Median | 75% | 90% |
| --- | --- | --- | --- | --- | --- |
| United States | $36,110 | $45,280 | $57,630 | $72,120 | $87,150 |
| Georgia | $30,360 | $37,880 | $48,720 | $60,530 | $73,930 |
| Albany, GA | $31,450 | $34,590 | $39,810 | $47,080 | $57,470 |
| Athens-Clarke County, GA | $32,190 | $37,360 | $49,400 | $58,330 | $66,850 |
| Atlanta-Sandy Springs-Marietta, GA | $31,080 | $38,330 | $47,480 | $60,350 | $74,540 |
| Augusta-Richmond County, GA-SC | $32,650 | $40,400 | $50,950 | $62,790 | $76,130 |
| Brunswick, GA | $34,170 | $38,640 | $54,380 | $64,140 | $72,230 |
| Columbus, GA-AL | $25,780 | $33,940 | $43,790 | $55,910 | $68,330 |
| Dalton, GA | $33,710 | $39,030 | $47,260 | $55,690 | $61,510 |
| Macon, GA | $27,830 | $33,140 | $38,530 | $49,570 | $64,110 |
| Rome, GA | $37,510 | $41,600 | $46,540 | $54,670 | $60,990 |
| Savannah, GA | $32,770 | $38,240 | $49,130 | $59,890 | $71,670 |
| Valdosta, GA | $30,530 | $37,880 | $51,120 | $60,720 | $71,830 |
Table data taken from 2020 BLS (http://www.bls.gov/oes/current/oes211022.htm)
Mental Health and Substance Abuse Social Workers Salary in Georgia
| Location | 10% | 25% | Median | 75% | 90% |
| --- | --- | --- | --- | --- | --- |
| United States | $30,770 | $37,220 | $48,720 | $65,210 | $87,420 |
| Georgia | $27,330 | $32,170 | $40,700 | $55,350 | $69,330 |
| Atlanta-Sandy Springs-Marietta, GA | $25,120 | $30,840 | $37,450 | $45,180 | $52,510 |
| Augusta-Richmond County, GA-SC | $27,190 | $31,210 | $36,220 | $44,490 | $55,810 |
| Savannah, GA | $42,320 | $47,570 | $60,760 | $74,340 | $96,940 |
Table data taken from 2020 BLS (http://www.bls.gov/oes/current/oes211023.htm)
Featured Georgia Schools with Social Work Degree Programs
<!- mfunc feat_school ->
Featured Programs:
Sponsored School(s)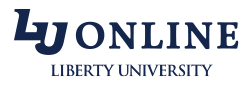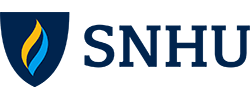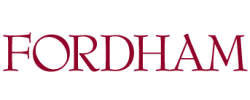 <!- /mfunc feat_school ->