Social Work Degrees, Schools, and Careers in West Virginia
<!- mfunc search_box_body ->
<!- /mfunc search_box_body ->
<!- mfunc feat_school ->
Featured Programs:
Sponsored School(s)
<!- /mfunc feat_school ->
If there was ever any doubt about the importance of social work and social workers in West Virginia, this December 2015 article from West Virginia Focus should answer them. West Virginia is not a particularly wealthy state and as a result, resources are slim, especially when it comes to Youth Mental Services. The state has a dire need for qualified and accomplished social workers and so it is reassuring to know that the state has 10 different social work degree programs that are offered by a mix of private and public institutions according to the Council on Social Work Education. The 10 degree programs are offered by a total of eight different universities as there are two schools that offer both undergraduate and graduate options. In fact, until 2012 when the MSW program at Concord University in Athens became accredited, West Virginia University was the only school in the state that offered an accredited MSW program. The rest of the programs are Bachelors of Social Work degree programs that do not qualify students for licensure, which is only slightly problematic.
According to the United States Bureau of Labor Statistics (BLS), the social work community in the state remains small. As of May 2022, there are about 4,000 social workers employed in West Virginia and as expected, more than half of them are child, family, and school social workers (2,240). There are also roughly 1,080 healthcare social workers, 370 mental health and substance abuse social workers and another 370 specialty social workers employed across the state. The most disappointing aspect of social work in West Virginia is the salary. The cost of living in the state is low, which is why salaries are depressed slightly, but still, an average annual salary for a social worker in West Virginia ranges from $41,110 for a child or school social worker to $70,670 for specialty social workers. It is small wonder that the state has difficulty attracting youth mental health case managers.
The West Virginia State Board of Social Work is the organization responsible for approving licensure for applicants in the state. It approves fours levels of licensure in the state. The licenses are:
Licensed Social Worker (LSW)
This entry-level license requires a BSW from an accredited program and passage of the Association of Social Work Boards (ASWB) Basic level state social work examination. This license only allows licensees to apply theory in assessment, provide advocacy activities or community organization activities. It does not allow the licensee to practice clinically.
Licensed Graduate Social Worker (LGSW)
The graduate level license is issued to an applicant who holds a MSW from an accredited program and passage of the ASWB Intermediate level state social work exam. A licensed graduate social worker may perform all duties within the scope of practice of a licensed social worker as well as conduct social work education, and conduct clinical or psychotherapeutic services, under the clinical supervision.
<!- mfunc search_btn -> <!- /mfunc search_btn ->
Licensed Graduate Social Worker (LCSW)
The Certified Social Work License is issued to applicants who hold a MSW from an accredited program, two years of post-masters social work practice experience, and those who have passed the ASWB Advanced Generalist level state social work exam. A licensed certified social worker may perform all the duties within the practice of a licensed social worker including determine behavioral diagnoses and treat mental and emotional disorders.
Licensed Independent Clinical Social Worker (LICSW)
An eligible applicant must hold a master's degree in social work from an accredited social work program or a PhD in social work from an accredited institution. The applicant must complete a supervised clinical field placement or post-master's clinical training that is equivalent. The applicant must have completed a graduate course in either psychopathology or abnormal psychology. The applicant must verify 3,000 hours part-time post-masters clinical experience while under the supervision. Clinical supervision consists of 100 hours, 60 hours of which shall have occurred in face-to-face individual or group supervision meetings with the clinical supervisor. The applicant must have taken and passed the ASWB Clinical level examination.
Be informed on all the rules and regulations so there are no surprises in the stringent process.
West Virginia Social Work Degrees, Schools, and Careers
The state has one program that is ranked among the Top 105 programs in the country according to U.S. World News & Report. The state's flagship university, West Virginia University, is the home of the 104th-best school of social work according to the rankings and its MSW program is the oldest program in the state having first been accredited in 1941. It offers concentrations in clinical or direct practice and has a comprehensive field practicum that includes plenty of opportunities to get professional experience through the university's connections.
The aforementioned Concord University has a brand-new MSW program that concentrates on providing social work in rural areas. The program is specifically built to help students get the knowledge and skills to help those in rural communities. West Virginia State University and Shepherd University offer BSW degrees that have been accredited since the mid-1970s. Marshall University has a BSW program that was accredited in 1990 and then there are schools like West Liberty University and the University of Charleston-Beckley that have BSW programs that have only been accredited for three years at the most.
Online Social Work Schools in West Virginia
There aren't any state-specific institutions that offer online social work degree programs that are accredited. But that doesn't mean that students in West Virginia don't have any options though. There are a number of CSWE-accredited online degree programs that are open to students across the country.
For example, Western New Mexico University offers both part-time and full-time online options with very few in-person and on-campus requirements, including one of the only online BSW programs offered to students throughout the country. Also, schools like Arizona State, Columbia University and Fordham University all offer online MSW programs that do not have stringent on-campus requirements for any part of the program.
Career Opportunities for Social Workers in West Virginia
In West Virginia, virtually every industry is in need of qualified social workers. The State of West Virginia is advertising for multiple open positions as are hospitals like West Virginia University Hospitals, Wheeling Hospital, and St. Mary's Medical Center in Huntington. The positions range from straightforward social work jobs to child case managers, mental health counselors and social workers, and social services assistants.
There are other organizations like the Department of Agriculture and the Board of Child Care that are looking for help and there are always hospices and elder care and child care clinics in the state that are in need of help from qualified social work help. For more information, visit the website for the West Virginia Chapter of the National Association of Social Workers. It has a an up-to-date job board and is a great resource for news and education in the state.
For more information about the process of becoming a social worker in West Virginia, visit our page on West Virginia social worker license requirements.
2022 US Bureau of Labor Statistics job market trends and salary figures for social workers, child, family, and school social workers, healthcare social workers, mental health and substance abuse social workers, and social workers (all other) are based on national data, not school-specific information. Conditions in your area may vary. Data accessed July 2023.
<!- mfunc search_btn -> <!- /mfunc search_btn ->
Child, Family, and School Social Workers Salary in West Virginia
| Location | 10% | 25% | Median | 75% | 90% |
| --- | --- | --- | --- | --- | --- |
| United States | $32,300 | $38,350 | $48,430 | $62,080 | $80,290 |
| West Virginia | $28,910 | $32,610 | $36,690 | $41,770 | $51,490 |
| Charleston, WV | $25,390 | $27,140 | $30,050 | $35,000 | $38,690 |
| Huntington-Ashland, WV-KY-OH | $25,980 | $28,130 | $33,760 | $38,590 | $46,290 |
| Morgantown, WV | $26,670 | $31,650 | $38,020 | $57,780 | $85,130 |
| Parkersburg-Marietta-Vienna, WV-OH | $25,280 | $27,220 | $30,440 | $35,520 | $38,820 |
| Wheeling, WV-OH | $19,130 | $28,020 | $36,060 | $51,010 | $58,110 |
Table data taken from 2020 BLS (http://www.bls.gov/oes/current/oes211021.htm)
Healthcare Social Workers Salary in West Virginia
| Location | 10% | 25% | Median | 75% | 90% |
| --- | --- | --- | --- | --- | --- |
| United States | $36,110 | $45,280 | $57,630 | $72,120 | $87,150 |
| West Virginia | $32,720 | $40,450 | $51,030 | $62,270 | $76,710 |
| Charleston, WV | $32,980 | $41,250 | $46,490 | $55,030 | $61,500 |
| Huntington-Ashland, WV-KY-OH | $27,570 | $40,000 | $48,340 | $56,180 | $60,670 |
| Morgantown, WV | $22,650 | $34,500 | $47,560 | $56,870 | $62,910 |
| Parkersburg-Marietta-Vienna, WV-OH | $28,990 | $39,490 | $51,130 | $60,520 | $68,950 |
| Wheeling, WV-OH | $34,920 | $40,660 | $47,780 | $55,070 | $59,650 |
Table data taken from 2020 BLS (http://www.bls.gov/oes/current/oes211022.htm)
Mental Health and Substance Abuse Social Workers Salary in West Virginia
| Location | 10% | 25% | Median | 75% | 90% |
| --- | --- | --- | --- | --- | --- |
| United States | $30,770 | $37,220 | $48,720 | $65,210 | $87,420 |
| West Virginia | $28,690 | $33,030 | $38,240 | $51,850 | $60,250 |
| Charleston, WV | $22,200 | $31,400 | $37,530 | $46,450 | $54,870 |
| Huntington-Ashland, WV-KY-OH | $25,480 | $30,710 | $34,990 | $38,320 | $44,010 |
| Wheeling, WV-OH | $19,360 | $22,350 | $26,780 | $31,010 | $83,840 |
Table data taken from 2020 BLS (http://www.bls.gov/oes/current/oes211023.htm)
Featured West Virginia Schools with Social Work Degree Programs
<!- mfunc feat_school ->
Featured Programs:
Sponsored School(s)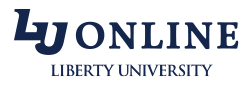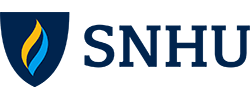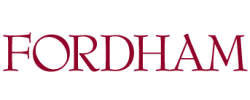 <!- /mfunc feat_school ->