Social Work Degrees, Schools, and Careers in Hawaii
<!- mfunc search_box_body ->
<!- /mfunc search_box_body ->
<!- mfunc feat_school ->
Featured Programs:
Sponsored School(s)
<!- /mfunc feat_school ->
Let's just start by saying that you shouldn't be looking for social work education in Hawaii if you value a diverse set of schools and programs to choose from. Hawaii, through no fault of its own, does not have a lot of social work degree programs for students to choose from. In fact, there are only three schools in the state that offer social work degrees and between those three schools there are just five programs to choose from. And, only Hawaii Pacific University and the University of Hawaii at Manoa offer Master's in Social Work degrees that are required for licensure in Hawaii and all 49 other states. But none of this should be surprising because as everyone knows, Hawaii is one of the least populated states in the country and enrollment in higher education pales in comparison to enrollment in other states.
The stats on professional social workers in Hawaii tells a similar story. According to the United States Bureau of Labor Statistics there are roughly 2,700 professional social workers spread across the different islands and those social workers make an annual average salary of between $63,880 and $76,280 depending on the specialty of the social worker in question.
The Hawaii Department of Commerce and Consumer Affairs recognizes three types of social work licenses.
Licensed Bachelor Social Worker (LBSW)
For the licensed bachelor social worker, the applicant must have a bachelor's degree from a college or university in a social work program accredited by the Council on Social Work Education and he/she must have passed the basic level national examination given by the Association of Social Work Boards.
Licensed Social Worker (LSW)
For the licensed social worker, the applicant must have a master's degree from a college or university in a social work program accredited by the Council on Social Work Education or a doctoral degree from a doctoral degree program in social work accredited by the Western Association of Schools and Colleges. They also must pass the intermediate or higher level national examination given by the Association of Social Work Boards.
Licensed Clinical Social Worker (LCSW)
For the licensed clinical social worker, the applicant has to have met the same educational requirements for the LSW. They also need to have passed the clinical level national examination given by the Association of Social Work Boards and have completed at least three thousand hours of post masters clinical social work experience under supervision completed within no fewer than two years, but within no more than five years. Clinical social work experience shall include a "minimum of two thousand hours of assessment, clinical diagnosis, and psychotherapy; no more than a maximum of nine hundred hours of client-centered advocacy, consultation, and evaluation; and at least one hundred hours of direct face to-face supervision."
<!- mfunc search_btn -> <!- /mfunc search_btn ->
Hawaii Social Work Degrees, Schools, and Careers
We already mentioned the two schools that offer MSW degree programs in Hawaii above. The third school is Brigham Young University – Hawaii which only offers a bachelor's degree in social work. This program is designed to be a four-year program and includes courses such as social welfare policy, social work with substance abusers, community mental health, statistics and a number of practicums. The MSW programs are more comprehensive and also more challenging. Just getting into these programs usually means that the student has at least a 3.0 GPA as well as references and some sort of social work experience as a volunteer or intern. The GRE is not usually required.
UH-Manoa has three programs – a BSW, a MSW and a PhD in social work. The BSW is similar to the one offered at BYU but the MSW is designed to prepare professional social workers for advanced practice with individuals, families and communities. The program specifically focuses on four areas: children and families, mental health, health and gerontology. It also includes practicum experience that is required for graduation. The PhD program is dedicated to preparing future leaders in the advancement of social welfare education, practice, policy development and research. Hawaii Pacific has a BSW and MSW program and both are very similar in terms of coursework and practicum experience requirements and that is primarily because of required competencies and standards. At both of those universities, students can choose to enroll in the program part-time.
Online Social Work Schools in Hawaii
Don't hold your breath is the short answer. UH-Manoa does offer a distance MSW program where classes are delivered via interactive television, computer-based delivery, face-to-face onsite and hybrid approaches. But the program is only available to neighbor island residents in their communities. Graduates through the Distance Education (DE) option will be awarded the MSW degree after completion of a three year program of classes, including field practicum. Otherwise students should consider for-profit universities and national online MSW programs at schools such as USC, Rutgers, Fordham and others.
Career Opportunities for Social Workers in Hawaii
In Hawaii there are two primary industries that employ social workers. The first is that actual state. Among the state entities currently looking for social workers are the Department of the Army, the Hawaii State Judiciary and the Department of Veterans Affairs. The Child and Family Service of Hawaii is currently looking for program directors and domestic violence specialists and the state of Hawaii is looking for a social worker to serve a supervisor to lower-level social workers.
The other industry that employs social workers in Hawaii is the healthcare industry. WellCare, Kaiser Permanente, Sutter Health and Hawaii Behavioral Health are just some of the healthcare providers and service providers that are seemingly always looking for qualified social workers to join the ranks. There is also the obvious smattering of hospitals and hospices and care facilities that are looking for for social workers as well.
For more information about the process of becoming a social worker in Hawaii, visit our page on social worker license requirements in Hawaii.
2022 US Bureau of Labor Statistics job market trends and salary figures for child, family, and school social workers, healthcare social workers, mental health and substance abuse social workers, and social workers (all other) are based on national data, not school-specific information. Conditions in your area may vary. Data accessed August 2023.
<!- mfunc search_btn -> <!- /mfunc search_btn ->
Child, Family, and School Social Workers Salary in Hawaii
| Location | 10% | 25% | Median | 75% | 90% |
| --- | --- | --- | --- | --- | --- |
| United States | $32,300 | $38,350 | $48,430 | $62,080 | $80,290 |
| Hawaii | $36,760 | $45,960 | $55,660 | $67,730 | $78,880 |
| Honolulu, HI | $29,800 | $36,870 | $45,440 | $56,420 | $66,580 |
Table data taken from 2020 BLS (http://www.bls.gov/oes/current/oes211021.htm)
Healthcare Social Workers Salary in Hawaii
| Location | 10% | 25% | Median | 75% | 90% |
| --- | --- | --- | --- | --- | --- |
| United States | $36,110 | $45,280 | $57,630 | $72,120 | $87,150 |
| Hawaii | $48,530 | $65,980 | $74,700 | $83,370 | $96,620 |
| Honolulu, HI | $26,630 | $36,450 | $56,740 | $71,530 | $82,270 |
Table data taken from 2020 BLS (http://www.bls.gov/oes/current/oes211022.htm)
Mental Health and Substance Abuse Social Workers Salary in Hawaii
| Location | 10% | 25% | Median | 75% | 90% |
| --- | --- | --- | --- | --- | --- |
| United States | $30,770 | $37,220 | $48,720 | $65,210 | $87,420 |
| Hawaii | $36,650 | $42,060 | $49,730 | $67,240 | $86,670 |
| Honolulu, HI | $28,270 | $35,380 | $45,080 | $58,900 | $80,690 |
Table data taken from 2020 BLS (http://www.bls.gov/oes/current/oes211023.htm)
Featured Hawaii Schools with Social Work Degree Programs
<!- mfunc feat_school ->
Featured Programs:
Sponsored School(s)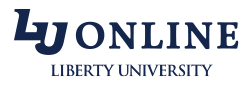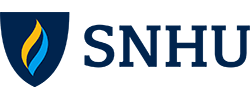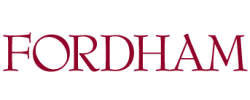 <!- /mfunc feat_school ->