How to Become a Social Worker in Hawaii
<!- mfunc search_box_body ->
<!- /mfunc search_box_body ->
<!- mfunc feat_school ->
Featured Programs:
Sponsored School(s)
<!- /mfunc feat_school ->
Hawaii Social Work Licensing Requirements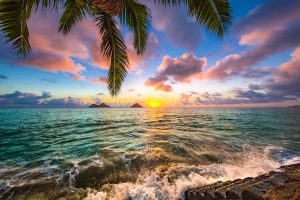 Social work is the act of providing support, education and access to resources, so that clients can find the means to improve their personal socio-economic living situation. Social workers often offer counseling, educational services, and coping and hardship strategy instruction as well as provide screenings and referrals for public assistance programs. Through their skills, education and experience, a social worker can make a significant positive impact on the lives and well-being of their clients.
The organization responsible for licensing social workers in Hawaii is called the Hawaii Department of Commerce and Consumer Affairs. Within that organization is the branch called Professional & Vocational Licensure and that branch is in charge of administering social work licenses. In Hawaii, there are three levels of social work licensure available to those who have met the state Board's educational, experience and training requirements:
To earn their license, an applicant must fulfill specific requirements to demonstrate competency and the minimum level of skill attainment needed to fulfill the duties and obligations of social work. Read on to learn the specific criteria and requirements needed to become eligible for licensure in the State of Hawaii:
Learn more about social work degrees in Hawaii
<!- mfunc search_btn -> <!- /mfunc search_btn ->
LBSW Requirements in Hawaii
Hawaii provides licensure for Baccalaureate level graduates of the Council of Social Work Accreditation accredited programs. This license grants graduates the permission to provide social work services that include counseling, intervention, evaluation and prevention. To obtain a LBSW license, Hawaii social worker candidates must attain the following:
Bachelor's Degree in Social Work

– All applicants must have graduated from a CWSE-accredited social work curriculum at the bachelor's level or greater. Proof of program completion is requested in the form of a sealed, mailed official transcript.

ASWB Bachelor's Exam

– Applicants must achieve the minimum scaled passing grade on the ASWB Bachelor's Exam. Upon successful passing of the exam and submission of the Hawaii LBSW application with all the required documentation, candidates may be granted their LBSW license.
LSW Requirements in Hawaii
The State of Hawaii designates licensees at the Master's level as "Licensed Social Workers" or with the "LSW" acronym as opposed to "Licensed Master's Social Worker" or LMSW like some states. Despite the lack of educational credentials in the title, it still reflects a higher degree of attainment than a LBSW licensure.
LSW license holders are permitted to offer counseling and evaluation services as well as administer intervention or prevention programs. In order to apply for licensure, all candidates must demonstrate the following qualifications:
Master's Degree in Social Work

– All applicants must provide an official college transcript from an institution accredited by the Council on Social Work Education certifying completion of a Master's in Social Work.

ASWB Master Social Work Examination

– All candidates must successfully achieve a minimum passing scaled score on the ASWB Master's level examination. Upon achieving a passing score, they may submit their Hawaii LSW licensing application along with all of the requested documentation. Pending state approval, LSW candidates will become official Hawaii licensees.
LCSW Requirements in Hawaii
Licensed Clinical Social Workers in Hawaii are conferred all of the benefits, privileges and responsibilities of an LSW or LBSW with the added benefit of being able to offer social work counseling and other services in an unsupervised clinical setting. In order to reach this level of licensure, applicants will need to possess the following:
CSWE-Accredited Master's or Doctoral Degree in Social Work

– Applicants must hold a CSWE-accredited Master's in Social Work degree (MSW) or a Doctorate in Social Work degree in order to be eligible as a LCSW candidate.

Supervised Experience

– Candidates must document no less than 3,000 hours of post-graduate clinical work in an agency setting under the supervision of an LCSW who has at least 4,500 hours of post-Master's clinical social work experience. The candidate's total 3,000 logged hours must include at least 2,000 hours of assessment, clinical diagnosis and psychotherapy services. At least 100 logged hours must involve direct face-to-face supervision from an LCSW. No more than 900 hours can consist of client-centered advocacy. The total required quantity of logged hours must be attained in no less than two years and no greater than five years.

ASWB Clinical Social Work Examination

– Hawaii allows for eligible candidates to sit for the ASWB Clinical Social Work Examination either prior to or after attaining the needed supervised experience. Once a successful minimum scaled passing score is achieved, the candidate can submit their completed Hawaii LCSW application along with all of the requested documentation and logged supervision hours. Pending the Board's decision, the candidate is granted official LCSW licensure and status, allowing them to practice social work in a private, unsupervised clinical setting.
Volunteer Programs to Gain Practical Experience
In addition to earning your degree, you should also consider volunteering or exploring jobs in a related field like counseling which will give you exposure to other career options and to similar daily responsibilities of a licensed social worker. Here are a few links to some fantastic Hawaii volunteer organizations:
Why CSWE Accreditation Is Important
Post-secondary and graduate level curriculums in social work that have been officially accredited by the Council of Social Work Accreditation ensure that graduates are prepared with the skills, knowledge and critical thinking capacities necessary to practice social work effectively and responsibly. Nearly all 50 states in the U.S. require licensee candidates to have graduated from a CSWE-accredited program. Persons graduating from a social work degree program not accredited by the CSWE may apply to their state Board for an exemption. However, such exemptions are almost exclusively reserved for individuals who are currently licensed to practice clinical medicine or psychology.
<!- mfunc search_btn -> <!- /mfunc search_btn ->
Search Accredited Social Work Programs
<!- mfunc feat_school ->
Featured Programs:
Sponsored School(s)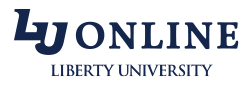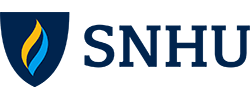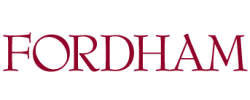 <!- /mfunc feat_school ->
Additional Resources for Social Workers in Hawaii: