Social Work Degrees, Schools, and Careers in North Carolina
<!- mfunc search_box_body ->
<!- /mfunc search_box_body ->
<!- mfunc feat_school ->
Featured Programs:
Sponsored School(s)
<!- /mfunc feat_school ->
North Carolina is one of the best states in the country for higher education, which is why it makes sense that the state is also a leader in social work degree programs as well. In fact, the Tarheel State has 35 accredited social work degree programs available to students and 12 of those programs are MSW programs leaving students with a lot of options if they intend to get licensed as a social worker in North Carolina as well. It is a good profession to be entering as well. According to the Bureau of Labor Statistics, the need for social workers is growing about 19 percent annually. It's even greater, at 23 percent, for social workers who specialize in mental health and substance abuse. As baby boomers get older and face more health issues, social workers will be the resource they turn to while finding the services they need to live a full life. Schools are another place where social workers make a difference in the lives of students who need assistance in coping with complex issues.
In North Carolina, the BLS estimates that there are nearly 19,000 social workers employed across the state and that makes it one of the best states in the country for finding work in the industry. The social workers in North Carolina make an annual average salary of between $53,940 and $63,770 depending on the social worker and his/her employer.
The North Carolina Social Work Certification and Licensure Board is responsible for issuing licenses to social workers within the state. There are four levels of credentials available in North Carolina.
Certified Social Worker (CSW) is for applicants with the BSW
Certified Master Social Worker (CMSW) for applicants with an MSW
Licensed Clinical Social Worker (LCSW) requires the MSW, and 3,000 hours of direct clinical work while under supervision. This is the license necessary to practice clinical social work.
Certified Social Work Manager (CSWM) is for applicants with an MSW and 3,000 hours of post degree employment while under supervision.
Each license also requires sealed transcripts from the accredited college, three professional references, and an application fee. There is no reciprocity between other states and North Carolina. Applicants who wish to provide social work services in North Carolina must submit an application to the Board. Once the license is issued, it is good for two years, then re-application is required along with continuing education credits.
<!- mfunc search_btn -> <!- /mfunc search_btn ->
When looking for a college program to earn the MSW, the first consideration is that it is accredited by the Council on Social Work Education (CSWE). Most programs require the BSW, but a student may be able to take required prerequisites if their degree is in another field. Although each school has an individual application, most require a personal statement and letters of reference with the student's transcripts. Graduate schools with a social work program can be competitive. Having experience in the field through volunteer work or internships do help show commitment to the industry.
Most MSW programs can be completed in two to three years, depending on whether you attend full-time or part-time. Many colleges offer weekend or evening classes for professionals who need to continue working while they finish their degree. The coursework for the MSW includes lectures, classroom discussion, and fieldwork to gain real world experience with clients. Some programs do require a thesis, which is a larger project designed to gain insight into one area of interest.
Charlotte Social Work Degrees, Schools, and Careers
Charlotte is the largest city in North Carolina and thus has the largest population of professional social workers in the state. According to the BLS, the Charlotte-Concord-Gastonia metropolitan area has more than 4,300 professional social workers employed across the area. North Carolina is home to many different colleges which offer the Masters in Social Work degree. Johnson C. Smith University in Charlotte, #16 on U.S News & World Report's college rankings for a historically black school offers the MSW, and their program includes 900 hours of fieldwork over the course of four semesters. The University of North Carolina at Charlotte (and also the branches in Chapel Hill, Pembroke, and Wilmington) was named as one of the most affordable programs in the nation by one organization. It also has an advanced standing program to focus on the needs of those in North Carolina who are the most vulnerable.
Just north of Charlotte, Appalachian State University in Boone offers the MSW with a concentration in clinical practice or community development. ASU ranked #10 in Regional Universities in the U.S. News & World Report list for Southern colleges. Another college in the eastern part of the state, North Carolina Central University in Durham offers classes on Tuesday and Thursday evenings, and Saturday. The program at NCCU takes two years to complete.
Raleigh Social Work Degrees, Schools, and Careers
Raleigh is the capital of North Carolina but its social work industry is smaller than its southern neighbor, Charlotte. In the Raleigh-Cary metro area, the BLS estimates there are almost 1,900 professional social workers and they are earning an annual wage of between $50,650 and $69,320. North Carolina State University in Raleigh ranks #79 on the U.S. News & World Report college list for social work, and Princeton Review ranked it as the 4th in Best Overall Public University Value.
With a BSW, a student can earn their MSW in one year at NCSU. West of Raleigh in Cullowhee, Western Carolina University also offers the advanced standing program, but it has the traditional full-time and part-time programs for those without a BSW. Shaw University offers a BSW to students while nearby prestigious universities like the University of North Carolina and North Carolina Central University offer a MSW and a BSW/MSW programs respectively.
Online Social Work Schools in North Carolina
Surprisingly, despite all of the schools offering social work education, only UNC-Chapel Hill offers online social work education. The school actually offers a three-year distance education MSW program. The CSWE has approved many online programs, and most of these can be entirely completed online and in the local community.
The University of Southern California is one of the most popular online programs and it does not require a visit to the school during the coursework. University of New England is also a top ranked program that is online. Fieldwork is arranged through the college but performed close to home.
Career Opportunities for Social Workers in North Carolina
Social workers have many employment opportunities in both public and private sectors. Currently, the government does employ the majority of social workers, but many in the industry believe this may change as budgets get tighter. It does not eliminate the need, and the private sector will have to meet the demand. Hospitals and community service organizations require social workers, not just to provide clinical services to individuals, but to help the population find resources and cope with challenging situations.
According to the BLS, the average annual wage for a North Carolina social worker is between $50,420 and $63,770. Although this is lower than the national average for social workers, it is in line with the average income in North Carolina which, according to the BLS, is $56,220.
There is a need for social workers across the United States. Although social work has traditionally been seen as a female profession, as about 90% of new social workers are women, men are needed to serve the unique needs of the male population. It's a good time to work toward an MSW to be in a rewarding career that serves the needs of the public.
For more information about the process of becoming a social worker in North Carolina, visit our page on North Carolina social worker license requirements.
2022 US Bureau of Labor Statistics job market trends and salary figures for child, family, and school social workers, healthcare social workers, mental health and substance abuse social workers, and social workers (all other) are based on national data, not school-specific information. Conditions in your area may vary. Data accessed August 2023.
<!- mfunc search_btn -> <!- /mfunc search_btn ->
Child, Family, and School Social Workers Salary in North Carolina
| Location | 10% | 25% | Median | 75% | 90% |
| --- | --- | --- | --- | --- | --- |
| United States | $32,300 | $38,350 | $48,430 | $62,080 | $80,290 |
| North Carolina | $33,760 | $40,550 | $47,470 | $56,490 | $65,690 |
| Asheville, NC | $24,870 | $33,540 | $41,350 | $52,910 | $59,300 |
| Burlington, NC | $31,260 | $34,370 | $39,570 | $46,110 | $50,590 |
| Charlotte-Gastonia-Rock Hill, NC-SC | $33,710 | $39,540 | $45,800 | $54,990 | $62,840 |
| Durham-Chapel Hill, NC | $34,440 | $40,400 | $44,900 | $50,380 | $61,280 |
| Fayetteville, NC | $33,820 | $40,090 | $44,820 | $51,020 | $58,030 |
| Goldsboro, NC | $32,890 | $37,160 | $42,620 | $47,280 | $51,840 |
| Greensboro-High Point, NC | $35,100 | $40,430 | $45,360 | $52,440 | $59,160 |
| Greenville, NC | $36,200 | $40,770 | $45,700 | $52,820 | $59,530 |
| Hickory-Lenoir-Morganton, NC | $33,430 | $38,830 | $43,810 | $48,500 | $56,580 |
| Jacksonville, NC | $34,010 | $39,470 | $43,600 | $47,840 | $59,770 |
| Raleigh-Cary, NC | $32,800 | $38,640 | $44,460 | $53,150 | $64,450 |
| Rocky Mount, NC | $26,110 | $29,640 | $36,380 | $44,910 | $53,240 |
| Wilmington, NC | $34,500 | $41,310 | $48,850 | $56,140 | $60,870 |
| Winston-Salem, NC | $29,710 | $34,710 | $41,400 | $48,050 | $58,740 |
Table data taken from 2020 BLS (http://www.bls.gov/oes/current/oes211021.htm)
Healthcare Social Workers Salary in North Carolina
| Location | 10% | 25% | Median | 75% | 90% |
| --- | --- | --- | --- | --- | --- |
| United States | $36,110 | $45,280 | $57,630 | $72,120 | $87,150 |
| North Carolina | $41,200 | $47,370 | $56,800 | $65,160 | $78,280 |
| Asheville, NC | $33,310 | $40,520 | $45,430 | $52,660 | $59,840 |
| Charlotte-Gastonia-Rock Hill, NC-SC | $39,160 | $43,230 | $50,150 | $58,860 | $68,190 |
| Durham-Chapel Hill, NC | $42,210 | $53,740 | $66,030 | $74,230 | $82,280 |
| Fayetteville, NC | $28,030 | $33,480 | $41,890 | $50,320 | $56,760 |
| Greensboro-High Point, NC | $34,160 | $38,990 | $45,470 | $54,770 | $67,940 |
| Hickory-Lenoir-Morganton, NC | $32,350 | $39,060 | $44,940 | $54,030 | $67,360 |
| Jacksonville, NC | $33,800 | $38,010 | $44,250 | $55,940 | $75,620 |
| Raleigh-Cary, NC | $30,190 | $42,930 | $52,560 | $58,630 | $62,610 |
| Rocky Mount, NC | $33,470 | $37,070 | $46,600 | $58,740 | $69,790 |
| Wilmington, NC | $37,460 | $41,490 | $46,480 | $53,400 | $60,030 |
| Winston-Salem, NC | $34,280 | $40,040 | $48,780 | $56,510 | $61,190 |
Table data taken from 2020 BLS (http://www.bls.gov/oes/current/oes211022.htm)
Mental Health and Substance Abuse Social Workers Salary in North Carolina
| Location | 10% | 25% | Median | 75% | 90% |
| --- | --- | --- | --- | --- | --- |
| United States | $30,770 | $37,220 | $48,720 | $65,210 | $87,420 |
| North Carolina | $39,250 | $45,370 | $54,220 | $63,460 | $81,490 |
| Asheville, NC | $32,250 | $35,170 | $40,540 | $47,790 | $56,000 |
| Burlington, NC | $33,580 | $37,430 | $43,840 | $57,840 | $70,870 |
| Charlotte-Gastonia-Rock Hill, NC-SC | $34,120 | $40,460 | $46,640 | $55,200 | $61,060 |
| Durham-Chapel Hill, NC | $27,290 | $32,330 | $41,700 | $52,370 | $78,140 |
| Fayetteville, NC | $28,950 | $34,310 | $42,280 | $51,410 | $57,480 |
| Goldsboro, NC | $34,190 | $39,050 | $43,430 | $47,720 | $58,910 |
| Greensboro-High Point, NC | $33,170 | $36,840 | $44,520 | $57,200 | $83,710 |
| Greenville, NC | $31,860 | $34,660 | $39,360 | $64,630 | $72,140 |
| Hickory-Lenoir-Morganton, NC | $18,220 | $32,530 | $42,990 | $50,000 | $57,300 |
| Raleigh-Cary, NC | $33,170 | $38,530 | $44,020 | $51,100 | $61,500 |
| Wilmington, NC | $19,000 | $34,160 | $41,590 | $51,030 | $58,470 |
| Winston-Salem, NC | $33,320 | $37,150 | $43,610 | $51,900 | $58,270 |
Table data taken from 2020 BLS (http://www.bls.gov/oes/current/oes211023.htm)
Featured North Carolina Schools with Social Work Degree Programs
<!- mfunc feat_school ->
Featured Programs:
Sponsored School(s)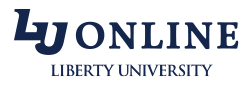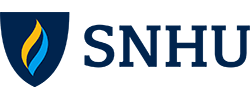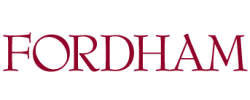 <!- /mfunc feat_school ->