How to Become a Social Worker in California
<!- mfunc search_box_body ->
<!- /mfunc search_box_body ->
<!- mfunc feat_school ->
Featured Programs:
Sponsored School(s)
<!- /mfunc feat_school ->
California Social Work Licensing Requirements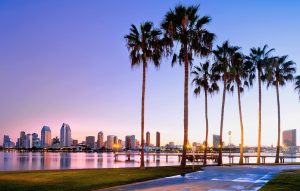 California Business and Professional Code §4996.9 defines the practice of clinical social work as a service in which specialized knowledge of social resources, human behavior and psychology is employed to directly help people achieve a more satisfying, adequate and productive socio-economic outcome for clients. The services a social worker provides includes "counseling and using applied psychotherapy of a nonmedical nature with individuals, families or groups; providing information and referral services; providing or arranging for the provision of social services; explaining or interpreting the psychosocial aspects in the situations of individuals, families or groups"; and performing general research related to social work and helping communities organize, provide and improve social or health services.
In California, there is only one official licensed social work credential available: the LCSW. Those who wish to practice social work in a supervised setting can do so in the state of California without obtaining a licensed social work credential. However, those that wish to practice social work unsupervised as a licensed behavioral specialist or within their own private practice must achieve full LCSW licensure. The licensure process encompasses two main stages:
1) Associate Clinical Social Worker  (ACSW)
2) Licensed Clinical Social Worker   (LCSW)
In order to progress from an MSW graduate to a LCSW, applicants must first register under the ASW program. Then, they can begin logging the supervised hours needed to apply for their LCSW license. More information on the process and its individual requirements can be found below.
Learn more about social work degrees in California.
Registering as an ASW in California
In California, graduates of a CSWE accredited Master's in Social Work program (MSW) can freely pursue careers as a social worker under the supervision of a licensed behavioral specialist, such as a licensed psychologist or marriage and family therapist. Those who wish to pursue a career as a licensed clinical social worker (LCSW) and work without supervision or within their privately-owned clinic must first register under the state's associate clinical social worker program (ASW). Only when applicants are a part of the ASW program can they begin logging the supervised clinical hours needed as part of LCSW licensure.
In order to register under California's ASW program, applicants must achieve the following:
1. Master's Degree in Social Work – All applicants must provide proof of completion of a Council on Social Work Education (CSWE) accredited MSW program in the form of a certified official college transcript.
2. California Law and Ethics Examination – Candidates sending applications postmarked after Jan 1, 2017 must first achieve a passing grade on the California Law and Ethics exam. Candidates sending applications postmarked from Jan 1, 2016 to December 31, 2016 can wait to take the exam, but must achieve a passing exam prior to the first annual renewal of their ASW registration.
3. Completed ASW Application – Candidates for ASW registration must complete their program application with all the required documentation, identification means, registration fee and background information. Candidates who have obtained their MSW degree outside of California must possess 18 hours of coursework demonstrating understanding of professional ethics in a variety of situations. A full list of the required disciplines can be found on the California ASW registration application packet. Only when ASW registry has been completed can LCSW candidates begin accruing their needed supervised clinical hours. Note that any time the registration lapses, ongoing supervised experience hours are no longer loggable until the registry is renewed.
<!- mfunc search_btn -> <!- /mfunc search_btn ->
LCSW Requirements in California
Becoming an LCSW in California involves first registering under the ASW program. Afterwards, the candidate can begin logging their needed supervised clinical hours in order to qualify for the ASWB Clinical exam. More specifically, they will need the following before obtaining their LCSW credentials:
1. ASW Registration – Read step 2 above to learn more.
2. Minimum Coursework Requirements – Either while obtaining their MSW or post-completion, LCSW candidates must have completed a minimum number of course hours in several required subjects. Subjects include human sexuality, child abuse assessment and reporting, alcoholism and other chemical substance dependency, aging, and more. Review the required courses and their respective minimum credit hours on California's LCSW Licensing process page.
3. Supervised Experience – Candidates must document 3,200 hours of supervised work experience and 104 weeks of supervised experience, which are counted separately but can be logged concurrently. Supervision can be performed by licensed mental and behavioral health specialists, including LCSWs, Licensed Marriage and Family Therapists, Licensed Professional Clinical Counselors, and Licensed Psychologists or Psychiatrists. Supervisors must be actively licensed and participating in the LCSW supervision program, which includes a mandatory 15-hour training course. You can verify an intended supervisor's credentials by searching for them on California's license database query system.
Note that California's system for logging supervised hours and its required minimums is quite complex. For example, 13 weeks and 1,700 hours of the program must be completed only under the supervision of an existing LCSW. Another often-confusing requirement is that candidates must have a minimum of two hours of direct supervisor contact in a week when they have had more than 10 hours of face-to-face counseling experience that same week. Otherwise, the face-to-face hours will not count. Candidates should study California's LCSW Breakdown of Required experience intently in order to avoid nullifying earned hours and to ensure that all requirements can be met.
4. Exam Eligibility Confirmation – Before candidates can sit on their ASWB Clinical exam, they must verify and confirm eligibility by submitting all of their logged supervised work experience hours and weeks. Note that all of the needed supervision hours must have occurred within the last six years of the LCSW examination eligibility application date. Once the candidate is confirmed, they can set their exam date and begin preparing for it.
5. ASWB Clinical Social Work Examination – Candidates meeting the supervised experience requirements and who successfully apply for exam eligibility can then sit on the ASWB National Clinical Social Work exam. Applicants who achieve a successful passing grade on the exam will be authorized to offer a full range of psychosocial and health services in settings that can include private practice.
The Importance of CSWE Accreditation
The Council of Social Work Accreditation is responsible for developing accreditation standards and administering a multistep accreditation process that applies to postsecondary and graduate level social work programs. In order to ensure that social work license candidates will have the knowledge and critical thinking skills needed to effectively practice their profession, nearly all 50 states in the U.S. require licensees to attend a CSWE-accredited program. Applying for a state board exemption in order to have your non-CSWE-accredited degree credentials honored is possible, but typically only offered to individuals licensed to practice medicine or psychology.
Search Accredited Social Work Programs
<!- mfunc feat_school ->
Featured Programs:
Sponsored School(s)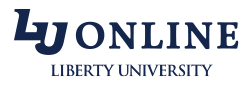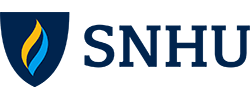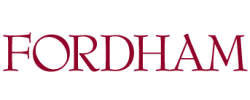 <!- /mfunc feat_school ->
Social Work Careers and Employment in California
California has more professional social workers and more social work career opportunities than any other state and its not even close. As a result, even the California chapter of the National Association is broken up into nine, smaller, regional offices throughout the state. The good news is that the chapter's website is an incredible resource for people at any stage of the process. There is detailed licensure information in California, information about continuing education and, most importantly, career information. Not only does the site keep an updated job board but it also has information and tips that will help aspiring social workers to find jobs.
<!- mfunc search_btn -> <!- /mfunc search_btn ->
According to the United States Bureau of Labor Statistics (BLS), California is the largest employer of social workers of any kind in the country. The BLS reports that as of May 2022, California is home to more than 85,000 professional social workers. The majority of those social workers fall under the category of child, family, and school social workers (49,310) but there are also more than 14,000 healthcare social workers and more than 36,000 substance abuse, mental health and behavioral disorder counselors working in the state as well. California also pays its social workers better than most other states. Healthcare social workers earn an annual average salary of $88,380 and substance abuse counselors make an average of $64,460. Both of these figures are far above the national average but then again the cost of living is more expensive in California as well.
Additional Resources for Professionals in California:
2022 US Bureau of Labor Statistics job market trends and salary figures for social workers and counselors in California are based on national data, not school-specific information. Conditions in your area may vary. Data accessed July 2023.