Social Work Degrees, Schools, and Careers in California
<!- mfunc search_box_body ->
<!- /mfunc search_box_body ->
<!- mfunc feat_school ->
Featured Programs:
Sponsored School(s)
<!- /mfunc feat_school ->
As of 2022, California is the number one employer of many types of social workers in the United States, according to the Bureau of Labor Statistics. Combining the number of social workers in the state who have established careers in the areas of children and family, healthcare, mental health and substance abuse, and all other types of social workers, the total number of professional social workers employed in California was in excess of 85,00.
The state is also one of the national leaders in higher education and has more than 20 schools within its borders that offer social work degree programs. Unlike psychology, a subject that is both very general (it is a popular major choice for undergraduates) and very selective (those applying for licensure must have earned a PhD in psychology to qualify), social work is rare enough that not every school offers social work specific degree programs but interested applicants only need a Master's degree to qualify for licensure. This means that students do not need to spend quite as much time in school to qualify for licensure and it also makes researching different options a little bit easier.
All of California's universities that offer social work degree programs are members of the California Social Work Education Center (CalSWEC) and each year the cohort publishes an annual report of the progress of its stipend program. It gives people a pretty good glance at how many students on track to earn social work degrees actually do so. In the academic year of 2013–2014, 806 students were enrolled in the program (735 MSW, 51 BASW, and 20 Pathways students). More than a third of those students were in their final year of study and graduated in June 2013 (293 MSW and 45 BASW graduates). Given the fact that social work is somewhat of a niche industry, these are encouraging numbers.
<!- mfunc search_btn -> <!- /mfunc search_btn ->
Los Angeles Social Work Degrees, Schools, and Careers
As one of the most populated cities in the country, it isn't surprising that Los Angeles is the state's epicenter for social work education and social workers. The Los Angeles-Long Beach-Anaheim metropolitan area is actually home to more professional social workers than most other metros in the country and data collected in a survey of employers show there are approximately 36,000 social workers are employed in this geographic area. The heavy concentration of social workers correlates to the density of population in the same area, so this does not necessarily indicate an over-abundance of social worker careers in the region.
There is an abundance of universities in the same area that offer degree programs in social work led by the University of Southern California and UCLA, two schools with nationally ranked degree programs in social work. There are other great options nearby as well, including Whittier College, Azusa Pacific University, California State University at Long Beach, and California State University at Northridge. Degree programs offered at these schools vary from Social Work Certificate to Bachelor's Degree in Social Work, Master's Degree in Social Work, and a PhD in Social Work.
San Francisco Social Work Degrees, Schools, and Careers
The state's de facto northern capital also happens to be a great area for students interested in either working or studying social work in the Bay Area. The BLS estimates that as of May 2022, the Bay Area had more than 10,000 professional social workers working in the area. That makes this region another hotbed of social work careers, although not quite in the same league with the greater Los Angeles area.
The educational opportunities in the Bay Area are plentiful. For students interested in public education there are schools like San Francisco State University and California State University East Bay, both which offer well-regarded MSW programs as well as undergraduate coursework as well. For students for whom cost is less of a concern, the University of San Francisco and Stanford University are two of the best private institutions in the country and both have opportunities for students looking to study social work. College of San Mateo and College of Marin are two junior colleges that offer social work coursework and to the south, San Jose State offers similar programs as well.
Online Social Work Schools in California
As one might expect from a state known for its tech-savvy citizens, California has been exploring online social work degree options for almost a decade. In 2008, CalSWEC formed the Technology and Learning Committee to "promote alternative, technologically based training and education within California's child welfare training and education system". That same year, the E-Learning Committee started work on its strategic plan for online learning in California's Child Welfare System. The committee's job was to bring together experts in the state to form a framework for online education and training in social work in California.
Before getting into which schools and universities offer online social work education, it is worthwhile to point out that CalSWEC keeps a database of not only publicly available free online courses but also e-learning courses that are available for download. As for universities, the conversation has to start with USC, which was one of the first schools to offer online degree programs and offers one of the best online MSW degree programs in the country. California State Northridge and California State San Bernadino both offer mostly online degree programs that may have some on-campus requirements. The only other school that offers an online MSW program in social work would be Humboldt State University.
Career Opportunities for Social Workers in California
The Bureau of Labor Statistics divides career opportunities in social work for the state of California into four different categories, those being child-family-school social workers, healthcare social workers, mental health-substance abuse social workers, and a catch-all bucket for all other social workers. The average hourly wage for social workers in the state ranges from approximately $29.90 per hour two $38.84 per hour, depending on which of these four categories your specific area of interest falls in.
The job outlook for social workers in the country is expected to grow by a whopping 9% from 2021 to 2031, which represents far greater demand than for most other occupations. That of course will be subject to the specific area of social work that you're involved with. In the coming years, the field of social work is expected to be one of the fastest-growing professions in the country, with social workers being in demand for their expertise in all areas of society, including hospitals, schools, community organizations, and mental health facilities.
For more information about the process of becoming a social worker in California, visit our page on California social worker license requirements.
2022 US Bureau of Labor Statistics job market trends and salary figures for child, family, and school social workers, healthcare social workers, mental health and substance abuse social workers, and social workers (all other) are based on national data, not school-specific information. Conditions in your area may vary. Data accessed August 2023.
<!- mfunc search_btn -> <!- /mfunc search_btn ->
Child, Family, and School Social Workers Salary in California
| Location | 10% | 25% | Median | 75% | 90% |
| --- | --- | --- | --- | --- | --- |
| United States | $32,300 | $38,350 | $48,430 | $62,080 | $80,290 |
| California | $34,670 | $41,170 | $52,440 | $70,960 | $95,390 |
| Bakersfield-Delano, CA | $29,880 | $44,810 | $54,220 | $62,400 | $73,700 |
| Chico, CA | $33,490 | $41,030 | $51,440 | $59,250 | $65,000 |
| El Centro, CA | $31,880 | $34,340 | $38,450 | $44,010 | $47,400 |
| Fresno, CA | $25,710 | $34,730 | $42,350 | $50,160 | $61,400 |
| Hanford-Corcoran, CA | $29,750 | $36,850 | $46,260 | $64,020 | $77,790 |
| Los Angeles-Long Beach-Glendale, CA Metropolitan Division | $28,670 | $35,660 | $48,620 | $62,740 | $85,850 |
| Madera-Chowchilla, CA | $31,130 | $40,370 | $47,510 | $58,460 | $74,780 |
| Merced, CA | $37,670 | $47,170 | $55,790 | $66,680 | $80,640 |
| Modesto, CA | $33,420 | $40,140 | $47,450 | $55,680 | $63,250 |
| Napa, CA | $39,170 | $49,450 | $57,880 | $74,350 | $88,410 |
| Oakland-Fremont-Hayward, CA Metropolitan Division | $34,290 | $41,100 | $52,420 | $82,810 | $92,540 |
| Oxnard-Thousand Oaks-Ventura, CA | $36,920 | $48,760 | $59,080 | $75,020 | $86,550 |
| Redding, CA | $21,450 | $24,470 | $33,910 | $42,130 | $77,650 |
| Riverside-San Bernardino-Ontario, CA | $28,040 | $40,510 | $51,170 | $60,580 | $71,850 |
| Sacramento--Arden-Arcade--Roseville, CA | $25,770 | $30,250 | $43,870 | $56,750 | $65,780 |
| Salinas, CA | $34,550 | $40,680 | $51,520 | $62,540 | $85,840 |
| San Diego-Carlsbad-San Marcos, CA | $28,180 | $35,780 | $52,170 | $67,290 | $76,250 |
| San Francisco-San Mateo-Redwood City, CA Metropolitan Division | $33,260 | $39,080 | $47,350 | $66,720 | $93,470 |
| San Jose-Sunnyvale-Santa Clara, CA | $31,120 | $36,640 | $46,920 | $64,250 | $75,630 |
| San Luis Obispo-Paso Robles, CA | $33,860 | $39,350 | $44,060 | $48,730 | $62,010 |
| Santa Ana-Anaheim-Irvine, CA Metropolitan Division | $28,230 | $33,340 | $41,160 | $53,250 | $60,560 |
| Santa Barbara-Santa Maria-Goleta, CA | $29,890 | $37,110 | $46,180 | $55,770 | $62,050 |
| Santa Cruz-Watsonville, CA | $32,920 | $36,810 | $45,690 | $66,680 | $126,630 |
| Santa Rosa-Petaluma, CA | $31,730 | $38,470 | $45,890 | $53,910 | $58,860 |
| Stockton, CA | $32,780 | $39,650 | $59,460 | $84,980 | $88,630 |
| Vallejo-Fairfield, CA | $37,810 | $41,000 | $45,260 | $52,750 | $89,750 |
| Visalia-Porterville, CA | $34,150 | $39,910 | $44,620 | $51,850 | $74,630 |
| Yuba City, CA | $28,720 | $43,200 | $57,010 | $69,990 | $82,330 |
Table data taken from 2020 BLS (http://www.bls.gov/oes/current/oes211021.htm)
Healthcare Social Workers Salary in California
| Location | 10% | 25% | Median | 75% | 90% |
| --- | --- | --- | --- | --- | --- |
| United States | $36,110 | $45,280 | $57,630 | $72,120 | $87,150 |
| California | $44,400 | $57,540 | $77,670 | $103,630 | $130,870 |
| Bakersfield-Delano, CA | $30,620 | $56,280 | $70,540 | $85,080 | $92,060 |
| Chico, CA | $34,880 | $44,990 | $67,680 | $85,110 | $101,130 |
| El Centro, CA | $38,850 | $53,440 | $66,650 | $75,010 | $88,530 |
| Fresno, CA | $34,550 | $50,260 | $57,150 | $67,270 | $86,850 |
| Hanford-Corcoran, CA | $55,750 | $67,290 | $81,780 | $92,050 | $97,870 |
| Los Angeles-Long Beach-Glendale, CA Metropolitan Division | $39,160 | $50,440 | $62,380 | $80,830 | $100,340 |
| Merced, CA | $25,240 | $28,580 | $41,500 | $63,300 | $76,780 |
| Modesto, CA | $31,940 | $39,210 | $45,860 | $63,580 | $78,270 |
| Napa, CA | $65,560 | $72,520 | $82,620 | $89,990 | $97,760 |
| Oakland-Fremont-Hayward, CA Metropolitan Division | $33,780 | $50,950 | $71,710 | $90,780 | $106,610 |
| Oxnard-Thousand Oaks-Ventura, CA | $37,930 | $44,570 | $54,570 | $74,160 | $91,990 |
| Redding, CA | $55,060 | $68,680 | $84,550 | $95,030 | $108,710 |
| Riverside-San Bernardino-Ontario, CA | $29,420 | $49,180 | $64,100 | $78,890 | $95,770 |
| Sacramento--Arden-Arcade--Roseville, CA | $38,650 | $46,750 | $64,490 | $82,470 | $92,410 |
| Salinas, CA | $20,650 | $22,780 | $36,380 | $68,650 | $88,830 |
| San Diego-Carlsbad-San Marcos, CA | $38,490 | $53,700 | $65,920 | $78,020 | $93,620 |
| San Francisco-San Mateo-Redwood City, CA Metropolitan Division | $39,770 | $50,680 | $75,470 | $89,660 | $98,780 |
| San Jose-Sunnyvale-Santa Clara, CA | $50,200 | $56,500 | $70,620 | $93,860 | $115,550 |
| San Luis Obispo-Paso Robles, CA | $57,960 | $68,310 | $77,880 | $92,050 | $96,570 |
| Santa Ana-Anaheim-Irvine, CA Metropolitan Division | $49,550 | $57,230 | $71,190 | $89,650 | $108,900 |
| Santa Barbara-Santa Maria-Goleta, CA | $40,750 | $51,160 | $65,190 | $73,770 | $82,430 |
| Santa Cruz-Watsonville, CA | $32,290 | $43,110 | $61,950 | $90,800 | $106,530 |
| Santa Rosa-Petaluma, CA | $38,470 | $59,310 | $76,250 | $88,530 | $95,500 |
| Stockton, CA | $49,980 | $57,630 | $67,410 | $76,610 | $91,230 |
| Vallejo-Fairfield, CA | $49,440 | $64,100 | $76,930 | $92,050 | $102,630 |
| Visalia-Porterville, CA | $25,760 | $39,380 | $66,440 | $79,690 | $93,520 |
Table data taken from 2020 BLS (http://www.bls.gov/oes/current/oes211022.htm)
Mental Health and Substance Abuse Social Workers Salary in California
| Location | 10% | 25% | Median | 75% | 90% |
| --- | --- | --- | --- | --- | --- |
| United States | $30,770 | $37,220 | $48,720 | $65,210 | $87,420 |
| California | $35,670 | $46,730 | $68,560 | $98,900 | $118,730 |
| Bakersfield-Delano, CA | $25,280 | $30,110 | $47,780 | $61,390 | $76,430 |
| Chico, CA | $20,960 | $22,410 | $24,800 | $55,760 | $72,640 |
| El Centro, CA | $21,750 | $25,980 | $36,140 | $46,540 | $56,360 |
| Fresno, CA | $28,470 | $36,360 | $46,420 | $65,990 | $76,310 |
| Hanford-Corcoran, CA | $21,830 | $32,050 | $43,280 | $62,280 | $90,930 |
| Los Angeles-Long Beach-Glendale, CA Metropolitan Division | $31,480 | $39,680 | $52,570 | $67,790 | $113,620 |
| Madera-Chowchilla, CA | $20,450 | $22,250 | $40,470 | $46,760 | $51,590 |
| Napa, CA | $32,350 | $34,850 | $39,470 | $56,660 | $88,950 |
| Oakland-Fremont-Hayward, CA Metropolitan Division | $28,820 | $38,080 | $59,540 | $84,110 | $95,110 |
| Oxnard-Thousand Oaks-Ventura, CA | $31,880 | $34,340 | $38,430 | $56,750 | $77,580 |
| Redding, CA | $26,090 | $29,750 | $36,610 | $53,190 | $64,820 |
| Riverside-San Bernardino-Ontario, CA | $27,560 | $33,200 | $42,040 | $57,540 | $86,300 |
| Sacramento--Arden-Arcade--Roseville, CA | $22,470 | $29,030 | $40,820 | $48,170 | $59,390 |
| Salinas, CA | $35,730 | $40,660 | $46,030 | $55,140 | $64,470 |
| San Diego-Carlsbad-San Marcos, CA | $24,540 | $30,440 | $38,200 | $52,920 | $69,440 |
| San Francisco-San Mateo-Redwood City, CA Metropolitan Division | $34,250 | $39,980 | $52,380 | $78,720 | $92,080 |
| San Jose-Sunnyvale-Santa Clara, CA | $30,770 | $41,360 | $48,500 | $59,290 | $77,440 |
| San Luis Obispo-Paso Robles, CA | $27,820 | $32,200 | $42,060 | $58,430 | $80,250 |
| Santa Ana-Anaheim-Irvine, CA Metropolitan Division | $26,100 | $32,720 | $44,860 | $58,610 | $91,550 |
| Santa Barbara-Santa Maria-Goleta, CA | $33,490 | $39,390 | $46,080 | $71,300 | $86,580 |
| Santa Cruz-Watsonville, CA | $27,900 | $34,000 | $44,850 | $60,710 | $87,960 |
| Santa Rosa-Petaluma, CA | $18,470 | $21,100 | $35,360 | $46,200 | $76,740 |
| Stockton, CA | $39,280 | $42,850 | $48,940 | $58,870 | $84,960 |
| Vallejo-Fairfield, CA | $30,760 | $47,570 | $63,540 | $90,600 | $106,570 |
| Visalia-Porterville, CA | $31,590 | $35,350 | $43,800 | $59,780 | $73,810 |
Table data taken from 2020 BLS (http://www.bls.gov/oes/current/oes211023.htm)
Featured California Schools with Social Work Degree Programs
<!- mfunc feat_school ->
Featured Programs:
Sponsored School(s)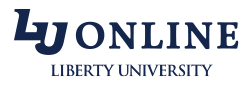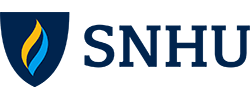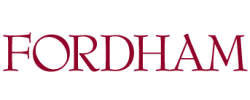 <!- /mfunc feat_school ->