Social Work Degrees, Schools, and Careers in Arizona
<!- mfunc search_box_body ->
<!- /mfunc search_box_body ->
<!- mfunc feat_school ->
Featured Programs:
Sponsored School(s)
<!- /mfunc feat_school ->
It is incredibly surprising that for a state as large and populous as Arizona, only two schools in the state offer accredited social work degrees according to the Council on Social Work Education and only one of those schools -- Arizona State University -- offers a Masters of Social Work (MSW) degree, which is the path all students need to take to become licensed clinically. ASU does also offer a Bachelor of Social Work (BSW) degree program and both the graduate and undergraduate programs at the university have been accredited since the mid 1960s. In fact, ASU was the only school in the state to offer social work degree programs until Northern Arizona started an accredited BSW program in 1988.
Part of what makes the relative lack of social work education programs in Arizona so surprising is that the state's professional social work population is pretty large. According to the United States Bureau of Labor Statistics, as of May 2022, Arizona was home to more than 15,000 professional social workers. employed across the state. The vast majority of those social workers are child, family, and school social workers (7,840) but there are also approximately 3,270 healthcare social workers, 2,850 substance abuse social workers and 1,480 specialty social workers that are also employed across the state. The salaries for social workers in the state vary drastically. For example, according to the BLS, the annual average salary for a social worker can range from $44,760 for child, family, and school social workers to $63,130 for healthcare social workers.
Social workers in Arizona are licensed through the Board of Behavioral Health Examiners. Arizona has three levels of licenses for individuals providing services in the state.
Licensed Bachelor Social Worker (LBSW)
Licensed Master Social Worker (LMSW)
Licensed Clinical Social Worker (LCSW)
<!- mfunc search_btn -> <!- /mfunc search_btn ->
The LBSW requires the BSW, while the LMSW and LCSW require an MSW. In addition, the LCSW requires 3,200 hours of supervised work experience. 1,600 hours of this must be direct clinical contact. Each license requires the Association of Social Work Board (ASWB) examination for the graduate level of the applicant. Arizona also requires each applicant to provide proof of residency in the United States and a fingerprint card with the application for any license.
Arizona Social Work Degrees, Schools, and Careers
According to U.S. World News & Report, the School of Social Work at ASU is ranked No. 44 in the country. has two dual degree options, one in Public Administration and the other in Public Policy. Students may also choose to concentrate in one specialty area, such as children, youth and families, clinical practice, or health and mental health. ASU states that their program can be completed in two years, and they have an advanced program for students with a BSW. Northern Arizona's BSW program is relatively new but is gaining a reputation in the state for producing quality and well-educated graduates.
Online Social Work Schools in Arizona
Over thirty colleges in the United States offer the MSW through the Internet. ASU is one of those colleges. The program has part-time and full-time options and offers an advanced generalist concentration. The courses are primarily delivered asynchronously with 24/7 access to classes and the degree can be earned entirely online with no campus visits required. The program is open to students anywhere in the United States, with the exception of North Carolina.
But students are not limited to only colleges within their state. The University of Southern California is a top-ranked college, according to U.S. News. Its Social Work program ranks #11 in the nation on the U.S. News College Rankings. Students never need to travel to the campus for fieldwork or coursework. Fieldwork is completed in the student's home community. Case Western Reserve University, out of Cleveland, Ohio has an online MSW. It ranks #9 on the U.S. News College list in Social Work. No campus visits are required. This program is designed for working students, courses last eight weeks. Fieldwork is done in the student's community. Boston University is another popular choice in online schools. Tied for #16 in Social Work on the U.S. News College list, BU does not require campus visits or a residency for fieldwork. All study is done in the student's own community.
Career Opportunities for Social Workers in Arizona
The government employs many social workers. At the federal level, the Social Security Administration, Department of Justice, and Veterans Administration are top employers. Hospitals and community mental health centers employ many social workers. LCSWs may choose to open their own office and provide therapy for behavioral health or substance abuse. Schools are another large employer of social workers. The National Association of Social Workers offers a job website for its members.
Baby boomers are aging and need health resources that they never knew were available. School-aged children face difficult situations for which they need coping skills. Social workers find resources and assist vulnerable individuals in managing life circumstances. Even corporations are finding value in having a social worker on site to assist with team-building and stress management with their staff. Today's social worker is a valuable member of the community.
In Arizona, top employers in Sol Health in Sun City, Banner Health in Gilbert, Southwest Behavioral Health Services in Phoenix and Northern Arizona Healthcare in Flagstaff. The Department of Veterans Affairs in Lake Havasu City as well as the state itself are also looking for qualified social workers.
For more information about the process of becoming a social worker in Arizona, visit our page on Arizona social worker license requirements.
2022 US Bureau of Labor Statistics job market trends and salary figures for social workers, child, family, and school social workers, healthcare social workers, mental health and substance abuse social workers, and social workers (all other) are based on national data, not school-specific information. Conditions in your area may vary. Data accessed July 2023.
<!- mfunc search_btn -> <!- /mfunc search_btn ->
Child, Family, and School Social Workers Salary in Arizona
| Location | 10% | 25% | Median | 75% | 90% |
| --- | --- | --- | --- | --- | --- |
| United States | $32,300 | $38,350 | $48,430 | $62,080 | $80,290 |
| Arizona | $32,440 | $37,240 | $41,060 | $48,560 | $57,990 |
| Flagstaff, AZ | $25,100 | $28,600 | $34,090 | $39,390 | $51,290 |
| Lake Havasu City - Kingman, AZ | $32,130 | $34,370 | $38,090 | $44,560 | $49,440 |
| Phoenix-Mesa-Glendale, AZ | $27,390 | $32,350 | $36,750 | $44,020 | $52,910 |
| Prescott, AZ | $31,150 | $33,580 | $37,640 | $45,560 | $57,560 |
| Tucson, AZ | $24,900 | $31,530 | $36,860 | $44,610 | $51,810 |
| Yuma, AZ | $31,810 | $34,540 | $39,090 | $46,710 | $54,810 |
Table data taken from 2020 BLS (http://www.bls.gov/oes/current/oes211021.htm)
Healthcare Social Workers Salary in Arizona
| Location | 10% | 25% | Median | 75% | 90% |
| --- | --- | --- | --- | --- | --- |
| United States | $36,110 | $45,280 | $57,630 | $72,120 | $87,150 |
| Arizona | $35,810 | $46,410 | $59,480 | $72,870 | $85,000 |
| Flagstaff, AZ | $46,820 | $53,320 | $59,400 | $68,760 | $85,870 |
| Phoenix-Mesa-Glendale, AZ | $30,840 | $36,010 | $47,160 | $60,000 | $75,840 |
| Prescott, AZ | $41,130 | $51,100 | $56,570 | $62,160 | $71,570 |
| Tucson, AZ | $27,740 | $34,400 | $46,690 | $57,070 | $65,710 |
Table data taken from 2020 BLS (http://www.bls.gov/oes/current/oes211022.htm)
Mental Health and Substance Abuse Social Workers Salary in Arizona
| Location | 10% | 25% | Median | 75% | 90% |
| --- | --- | --- | --- | --- | --- |
| United States | $30,770 | $37,220 | $48,720 | $65,210 | $87,420 |
| Arizona | $32,910 | $35,830 | $39,860 | $48,080 | $58,080 |
| Flagstaff, AZ | $23,780 | $26,200 | $29,650 | $42,960 | $48,100 |
| Lake Havasu City - Kingman, AZ | $21,410 | $24,400 | $27,450 | $30,440 | $37,390 |
| Phoenix-Mesa-Glendale, AZ | $19,480 | $22,920 | $30,170 | $37,000 | $44,480 |
| Tucson, AZ | $20,320 | $21,990 | $24,960 | $33,820 | $44,140 |
Table data taken from 2020 BLS (http://www.bls.gov/oes/current/oes211023.htm)
Featured Arizona Schools with Social Work Degree Programs
<!- mfunc feat_school ->
Featured Programs:
Sponsored School(s)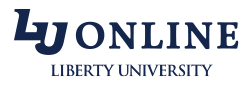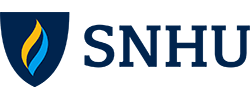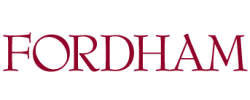 <!- /mfunc feat_school ->