Social Work Degrees, Schools, and Careers in Colorado
<!- mfunc search_box_body ->
<!- /mfunc search_box_body ->
<!- mfunc feat_school ->
Featured Programs:
Sponsored School(s)
<!- /mfunc feat_school ->
Despite the fact that Colorado was home to more than 13,000 professional social workers as of May of 22, there is a relatively limited pool of social work education options offered by state institutions. According to the Council on Social Work Education, there are five accredited state-specific institutions in Colorado offering a total of seven social work degree programs. Three of the seven programs offered are Masters of Social Work degree programs while the other four are Bachelors of Social Work degree programs. There is only one private institution – the University of Denver -- but the school's graduate program has been accredited since 1933 and is a well-respected program around the country and certainly on the West Coast.
According to the United States Bureau of Labor Statistics, the vast majority of the social work community in Colorado are child, family and school social workers (7,740) as they make up more than half of the state's licensed population. But there are also more than 3,000 healthcare social workers and almost 1,700 substance abuse and mental health social workers. These social workers make an annual average salary of between $56,460 for substance abuse social workers to $58,930 for child and family social workers.
The State Board of Social Work Examiners for Colorado is obviously the organization responsible for approving licensure for applicants in the state. It approves two levels of licensure in the state. The rules and regulations for these licenses are relatively standard except the state does not recognize students with BSW degrees for any type of licensure. The licenses are:
Licensed Social Worker (LSW)
In order to qualify for licensure students must have a MSW from a CSWE-approved program and/or still need to complete required post-degree supervised experience. The license requires standard requirements like background checks and drug tests, but it also requires that the applicant pass the Intermediate examination, complete the Healthcare Professions Profile, and pass the Colorado mental Health Professions online Jurisprudence Examination. The post-graduate experience includes two years of supervised field experience.
<!- mfunc search_btn -> <!- /mfunc search_btn ->
Licensed Certified Social Worker (LCSW)
The requirements for this license include: a MSW from a CSWE-approved program; successful completion of the clinical examination; completion and documentation of 3,360 hours of experience over a minimum of 24 months; completion of a Healthcare Professions Profile (HPPP); and passage of the current Colorado Mental Health Professions online Jurisprudence Examination. This license is for those wishing to be considered clinical social workers in the state.
The Board may grant a license without examination to an applicant meeting all the requirements for licensure in Colorado. There is also a specific timeframe in which the exam can be taken and completed, so be aware of all the rules and regulations.
Denver Social Work Degrees, Schools, and Careers
Denver is Colorado's largest city, capital and epicenter for social work education and social work employment. The Denver-Aurora-Broomfield metropolitan area is actually home to almost 8,000 social workers, which is more than the number of social workers employed in some states combined. The heavy concentration of social workers correlates to the density of population in the same area, so this does not necessarily indicate an over-abundance of social worker careers in the region.
The aforementioned University of Denver, is the home of the 26th-best school of social work according to the rankings. The University of Denver only offers an MSW degree but it allows for concentrations in children, youth and families; mental health; rural social work; and community development among others. It also offers dual degree options with theology; law; and international affairs. The other school that offers both undergraduate and graduate is Metropolitan State University. The MSW program is almost brand new and has only been accredited since 2011, but its BSW program has been accredited since the mid-1990s.
Colorado Social Work Degrees, Schools, and Careers
The program at Colorado State University is ranked No. 60 in the country and offers both a BSW and MSW option, both of which have been accredited since at least the mid-1980s. The program has deep connections with employers and professionals in the community and offers unparalleled field placement opportunities. Colorado State University – Pueblo is another school that offers a BSW program and Colorado Mesa University has a BSW program that is a candidate for accreditation and only started the process in 2014. Both are state universities which may make them more cost-effective options.
Online Social Work Schools in Colorado
The newcomer to the MSW field is also the only school in Colorado that offers online social work degrees as well. Metropolitan State University of Denver offers a distance-learning program that is accredited. The program offers online and hybrid formats and is designed primarily for students in the state. The program offers Individuals & Families and Macro (Leadership & Management) concentrations. This doesn't mean that students in Colorado don't have any options though. There are a number of CSWE-accredited online degree programs that are open to students across the country.
For example, Western New Mexico University offers both part-time and full-time online options with very few in-person and on-campus requirements. Arizona State, USC and Boston University all offer online MSW programs that do not have stringent on-campus requirements for any part of the program.
Career Opportunities for Social Workers in Colorado
Colorado's social work opportunities are not limited to the traditional hospitals and elder care clinics. But, the primary opportunities are centered in metropolitan areas, primarily Denver. The city and county of Denver are looking for qualified social work supervisors. There are some medical centers in the state looking for help such as the University of Colorado Health Center in Denver, St. Anthony's Medical Campus, Denver Health and the Denver Hospice.
Other counties like Adams County and Jefferson County and even towns like Littleton are looking for qualified social workers as well. For more information, visit the website for the Colorado Chapter of the National Association of Social Workers. It has a job board and is a great resource.
For more information about the process of becoming a social worker in Colorado, visit our page on Colorado social worker license requirements.
2022 US Bureau of Labor Statistics job market trends and salary figures for social workers, child, family, and school social workers, healthcare social workers, mental health and substance abuse social workers, and social workers (all other) are based on national data, not school-specific information. Conditions in your area may vary. Data accessed July 2023.
<!- mfunc search_btn -> <!- /mfunc search_btn ->
Child, Family, and School Social Workers Salary in Colorado
| Location | 10% | 25% | Median | 75% | 90% |
| --- | --- | --- | --- | --- | --- |
| United States | $32,300 | $38,350 | $48,430 | $62,080 | $80,290 |
| Colorado | $33,140 | $40,070 | $49,690 | $63,820 | $82,700 |
| Boulder, CO | $30,830 | $38,490 | $45,670 | $56,900 | $72,580 |
| Colorado Springs, CO | $25,710 | $29,850 | $37,310 | $49,590 | $70,200 |
| Denver-Aurora-Broomfield, CO | $31,760 | $36,400 | $44,750 | $59,040 | $74,890 |
| Fort Collins-Loveland, CO | $26,200 | $31,970 | $42,990 | $52,910 | $62,820 |
| Grand Junction, CO | $28,330 | $33,500 | $40,700 | $48,290 | $60,460 |
| Greeley, CO | $24,670 | $33,500 | $50,570 | $60,820 | $71,650 |
| Pueblo, CO | $27,550 | $33,090 | $41,000 | $49,980 | $59,630 |
Table data taken from 2020 BLS (http://www.bls.gov/oes/current/oes211021.htm)
Healthcare Social Workers Salary in Colorado
| Location | 10% | 25% | Median | 75% | 90% |
| --- | --- | --- | --- | --- | --- |
| United States | $36,110 | $45,280 | $57,630 | $72,120 | $87,150 |
| Colorado | $34,990 | $43,520 | $56,470 | $69,990 | $81,380 |
| Boulder, CO | $41,890 | $47,380 | $55,940 | $67,300 | $77,610 |
| Colorado Springs, CO | $32,500 | $35,470 | $42,560 | $56,510 | $66,810 |
| Denver-Aurora-Broomfield, CO | $37,890 | $45,840 | $55,800 | $68,300 | $79,250 |
| Fort Collins-Loveland, CO | $31,010 | $34,500 | $41,430 | $53,910 | $62,600 |
| Grand Junction, CO | $35,380 | $45,020 | $54,550 | $60,900 | $85,600 |
| Greeley, CO | $30,530 | $37,330 | $44,090 | $53,610 | $67,700 |
| Pueblo, CO | $34,130 | $44,870 | $56,380 | $66,670 | $80,460 |
Table data taken from 2020 BLS (http://www.bls.gov/oes/current/oes211022.htm)
Mental Health and Substance Abuse Social Workers Salary in Colorado
| Location | 10% | 25% | Median | 75% | 90% |
| --- | --- | --- | --- | --- | --- |
| United States | $30,770 | $37,220 | $48,720 | $65,210 | $87,420 |
| Colorado | $33,110 | $37,320 | $46,710 | $58,000 | $64,960 |
| Boulder, CO | $27,350 | $30,880 | $41,960 | $49,030 | $58,110 |
| Denver-Aurora-Broomfield, CO | $31,470 | $34,590 | $40,860 | $52,640 | $60,390 |
| Fort Collins-Loveland, CO | $29,650 | $40,610 | $47,870 | $55,970 | $61,260 |
| Pueblo, CO | $23,680 | $34,960 | $43,720 | $56,290 | $66,760 |
Table data taken from 2020 BLS (http://www.bls.gov/oes/current/oes211023.htm)
Featured Colorado Schools with Social Work Degree Programs
<!- mfunc feat_school ->
Featured Programs:
Sponsored School(s)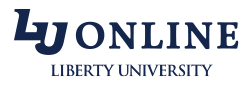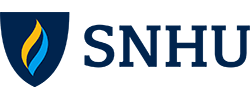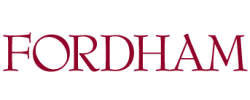 <!- /mfunc feat_school ->