Social Work Degrees, Schools, and Careers in Illinois
<!- mfunc search_box_body ->
<!- /mfunc search_box_body ->
<!- mfunc feat_school ->
Featured Programs:
Sponsored School(s)
<!- /mfunc feat_school ->
Illinois has more post-secondary education options than almost every state in the country so it is no surprise that it has a veritable treasure trove of social work degree options. According to the database provided by the Council on Social Work Education, there are 31 accredited social work degree programs in Illinois and those programs are offered by 20 different universities and colleges throughout the state. The breakdown of the different programs shows that students considering Illinois for their social work education are blessed with a wide variety of options that include both public and private institutions as well as different levels of education. There are 17 Bachelor of Social Work (BSW) programs and that means there are 14 Masters of Social Work (MSW) programs, which is a refreshingly even split given that most states have far more BSW programs available than MSW programs.
The state is also unsurprisingly home to a large and flourishing professional social work industry. As of May of 2022, there are over 23,000 professional social workers employed across Illinois according to the United States Bureau of Labor Statistics (BLS). The vast majority of those social workers are child, family, and school social workers (15,810). But there are also approximately 4,470 healthcare social workers, 1,590 substance abuse social workers and 1,430 specialty social workers. Illinois also pays its social workers quite well comparatively. The annual average salary of social workers in Illinois ranges between $54,870 for substance abuse social workers and $65,630 for specialty social workers.
The Illinois Department of Financial & Professional Regulation (IDFPR) oversees all licenses for social workers within the state of Illinois. There are two different licenses available. The licenses are:
Licensed Social Worker (LSW)
With an LSW, an individual may provide services to the community, such as casework, crisis intervention, administration or education. An LSW in Illinois can provide clinical social work services under certain conditions as defined by state law.
Requires a Masters in Social Work from an accredited program
Pre-apply for licensure to IDFPR before sitting for the exam
Pass the ASWB masters examination
Be of good moral character
<!- mfunc search_btn -> <!- /mfunc search_btn ->
Licensed Clinical Social Worker (LCSW)
LCSWs may operate as an LSW and they may practice as a clinical social worker independently. This license requires:
An MSW from an accredited program
3,000 hours of post-graduate supervised clinical professional experience
Apply for licensure to the IDFPR
Pass the ASWB clinical examination
Be of good moral character
Illinois Social Work Degrees, Schools, and Careers
The vast majority of Illinois' universities and colleges are in or at least relatively close to Chicago and that is understandable. But there are plenty of quality options outside of the city that deserve mention as well. For example, Illinois State University is located in Normal which is actually closer to the Indiana border than it is to Chicago. The School of Social Work is ranked No. 104 in the country according to U.S. World News & Report even though it is a relatively new program having only been accredited in 2002. It has quickly earned a quality reputation though and it offers concentrations in gerontology, school social work, direct practice and child and family social work. It even offers a dual degree with Gender Studies as well. The University of Illinois is located in Champagne which is even further south of Chicago than Normal and it is the No. 16 school of social work in the country according to the rankings. It offers concentrations in subjects like mental health and direct practice, a certificate program in school social work and it even offers a PhD in the subject.
The other two big programs outside of Chicago are at Southern Illinois University Carbondale and Southern Illinois University Edwardsville. They are ranked No. 89 and No. 148 in the country respectively and offer a number of concentrations. There are also BSW programs that are located outside of Chicago like the ones at Bradley University in Peoria, Olivet Nazarene University in Bourbonnais and MacMurray College in Jacksonville. Those are just some of the programs so students are encouraged to do their own research.
Chicago Social Work Degrees, Schools, and Careers
Chicago is home to the majority of the programs and for good reason considering it is one of the largest cities in the country and home to the vast majority of the social workers professionally employed in the state. At Aurora University, students may choose to focus on community development or clinical practice. It is ranked No. 172 in the country. Chicago State University ranked No. 130 in Social Work. It offers a program in management or administration for social workers, as well as one in school social work. The No. 66 program in Social Work is Dominican University in River Forest. Students can choose a dual degree program in Business Administration. DU also has a concentration in International Social Work.
Governors State University in University Park is another option for students interested in clinical practice or children, youth, and families. Loyola University in Chicago offers dual degree programs in Law or Theology and is ranked No. 44 in the country.
University of Chicago is home to one of the best programs in the nation as the social work program is ranked No. 3 in the country. It offers a number of concentration areas and many different dual degree programs. Coming in at No. 24 in Social Work, University of Illinois at Chicago is another good choice. Concentration areas include school social work, mental health, and clinical practice.
Online Social Work Schools in Illinois
Incredibly, despite all of those programs just mentioned, the state of Illinois does not have a single university that offers an accredited online social work degree program. Students without access to a program in their hometown may want to consider a national online program. There are around 30 CSWE-accredited online MSW programs, but some are restricted to residents in particular states or require campus visits for orientation or fieldwork. A popular program is the University of Southern California. It has many different start dates throughout the year and doesn't require any trips to the campus. Fieldwork is performed in the student's community. Simmons College, in Boston, MA, is another good choice for the same reasons. The college assists with fieldwork placement in the student's community and all of the coursework is done online.
Career Opportunities for Social Workers in Illinois
According to the BLS, the biggest employer of social workers is the government. The Veterans Administration, Social Security Administration, and Department of Justice all employ many social workers in case management, administration, and direct service to clients and Illinois is no exception. Schools, hospitals, and community mental health centers also employ social workers to help their clients find resources. Many more opportunities are available internationally.
The National Association for Social Workers Illinois Chapter provides a job board for social workers looking for work in Illinois. According to the BLS, the profession is growing at around 19 percent per year. With more organizations helping those in crisis and seeing the benefits of social workers, there may be even more opportunities in the private sector over the next few years. It's a rewarding field with many different options, depending on the focus and interest of the social worker.
For more information about the process of becoming a social worker in Illinois, visit our page on Illinois social worker license requirements.
2022 US Bureau of Labor Statistics job market trends and salary figures for social workers, child, family, and school social workers, healthcare social workers, mental health and substance abuse social workers, and social workers (all other) are based on national data, not school-specific information. Conditions in your area may vary. Data accessed July 2023.
<!- mfunc search_btn -> <!- /mfunc search_btn ->
Child, Family, and School Social Workers Salary in Illinois
| Location | 10% | 25% | Median | 75% | 90% |
| --- | --- | --- | --- | --- | --- |
| United States | $32,300 | $38,350 | $48,430 | $62,080 | $80,290 |
| Illinois | $33,000 | $40,490 | $54,460 | $73,520 | $90,820 |
| Champaign-Urbana, IL | $26,190 | $35,540 | $46,990 | $70,050 | $83,060 |
| Chicago-Joliet-Naperville, IL Metropolitan Division | $27,750 | $35,340 | $48,560 | $72,310 | $89,750 |
| Danville, IL | $19,690 | $35,460 | $53,910 | $74,050 | $83,060 |
| Decatur, IL | $21,740 | $31,940 | $39,320 | $70,970 | $78,200 |
| Kankakee-Bradley, IL | $33,160 | $36,940 | $52,220 | $70,880 | $95,500 |
| Lake County-Kenosha County, IL-WI Metropolitan Division | $31,030 | $43,200 | $57,280 | $80,610 | $105,020 |
| Peoria, IL | $26,000 | $29,910 | $45,010 | $73,880 | $83,070 |
| Rockford, IL | $31,880 | $38,360 | $56,850 | $73,090 | $84,350 |
| Springfield, IL | $42,250 | $57,150 | $70,240 | $78,210 | $95,610 |
Table data taken from 2020 BLS (http://www.bls.gov/oes/current/oes211021.htm)
Healthcare Social Workers Salary in Illinois
| Location | 10% | 25% | Median | 75% | 90% |
| --- | --- | --- | --- | --- | --- |
| United States | $36,110 | $45,280 | $57,630 | $72,120 | $87,150 |
| Illinois | $34,490 | $43,020 | $56,000 | $68,590 | $81,130 |
| Bloomington-Normal, IL | $26,520 | $37,310 | $45,880 | $56,510 | $68,800 |
| Champaign-Urbana, IL | $24,490 | $34,930 | $47,710 | $66,730 | $84,660 |
| Chicago-Joliet-Naperville, IL Metropolitan Division | $31,610 | $40,190 | $53,230 | $66,460 | $78,410 |
| Kankakee-Bradley, IL | $31,490 | $38,760 | $49,990 | $65,520 | $95,440 |
| Lake County-Kenosha County, IL-WI Metropolitan Division | $36,690 | $46,740 | $58,250 | $73,950 | $162,270 |
| Peoria, IL | $19,870 | $24,570 | $34,640 | $47,230 | $60,510 |
| Rockford, IL | $34,410 | $41,030 | $46,590 | $56,130 | $67,080 |
| Springfield, IL | $24,790 | $33,450 | $45,220 | $58,140 | $75,950 |
Table data taken from 2020 BLS (http://www.bls.gov/oes/current/oes211022.htm)
Mental Health and Substance Abuse Social Workers Salary in Illinois
| Location | 10% | 25% | Median | 75% | 90% |
| --- | --- | --- | --- | --- | --- |
| United States | $30,770 | $37,220 | $48,720 | $65,210 | $87,420 |
| Illinois | $27,040 | $34,540 | $51,050 | $62,400 | $90,600 |
| Champaign-Urbana, IL | $27,850 | $32,710 | $45,080 | $80,100 | $93,920 |
| Chicago-Joliet-Naperville, IL Metropolitan Division | $21,890 | $29,520 | $35,870 | $49,090 | $74,570 |
| Kankakee-Bradley, IL | $21,150 | $22,880 | $35,880 | $43,810 | $47,000 |
| Lake County-Kenosha County, IL-WI Metropolitan Division | $25,730 | $31,410 | $38,640 | $51,660 | $170,830 |
| Peoria, IL | $25,760 | $27,190 | $29,560 | $32,640 | $37,910 |
| Rockford, IL | $30,890 | $33,290 | $37,320 | $48,920 | $59,250 |
| Springfield, IL | $36,370 | $48,390 | $61,450 | $69,670 | $74,630 |
Table data taken from 2020 BLS (http://www.bls.gov/oes/current/oes211023.htm)
Featured Illinois Schools with Social Work Degree Programs
<!- mfunc feat_school ->
Featured Programs:
Sponsored School(s)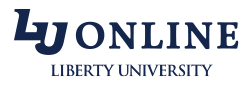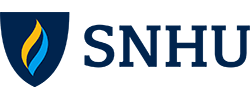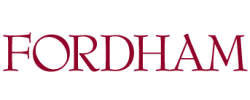 <!- /mfunc feat_school ->