Social Work Degrees, Schools, and Careers in Montana
<!- mfunc search_box_body ->
<!- /mfunc search_box_body ->
<!- mfunc feat_school ->
Featured Programs:
Sponsored School(s)
<!- /mfunc feat_school ->
The good news is that looking for social work degree programs in Montana is easy. There are just two schools in the entire state that offer accredited social work degree programs. The two schools are Salish Kootenai College, a Native American tribal college that serves three tribes and is actually located on the Flathead Reservation in Pablo. The other school is the state's flagship university, the University of Montana, which offers both a BSW and MSW program. This means that for students looking for a social work degree program in Montana, they won't have to look very far or very hard to suss out all the details.
The state's professional social worker population isn't very large either. According to the United States Bureau of Labor Statistics (BLS), there are less than 3,000 professional social workers employed across the state and those social workers are making an annual average salary of between $41,790 and $57,320 depending on their specialty. For example, child, family and school social workers are the most common (there are more than 1,000 working in Montana) and are paid $43,360 on average. Healthcare social workers on the other hand are the least common (640 in the state) and they are paid the most on average.
The Board of Social Work in Montana licenses three types of people – licensed clinical professional counselors, licensed clinical social workers, and licensed marriage and family therapists. In this instance, we care only about the licensed clinical social workers which have a specific set of requirements that applicants need to meet before they can pursue licensure. Those requirements include:
An Application Fee of $50.00, an Examination Fee, and an original License Fee of $50.00.
Must have a Master's of Social Work or Doctor of Social Work degree from a college or university accredited by the Council on Social Work Education.
They must have 3,000 hours of supervised, post-degree, psychotherapy work done in not less than 24 months. 1,500 hours must be direct client contact.
They must pass the AWSB examination and submit fingerprints for a background check.
They also must complete 20 continuing education hours per year.
<!- mfunc search_btn -> <!- /mfunc search_btn ->
Applying to an MSW program can be trickier than one might think. Students considering an application should at the very least have already received an undergraduate degree and most should be prepared to state verbally and in writing why they want to enter the social work field. The GRE is usually not required but students should also focus on the many pre-requisite courses that most MSW programs require students have completed already.
Montana Social Work Degrees, Schools, and Careers
The program at Salish Kootenai College was accredited in 2004 and is a general program designed to help students serve a diverse set of populations as well as cultivate humane policies, services and programs. The program is specifically committed to personal and community well-being, as well as the cultural integrity of Native American communities. Students applying must meet the following requirements.
They must also have a minimum cumulative GPA of 2.5.
A grade B or higher in ENGL 306, Writing Research Papers.
Demonstration of well-developed writing and language skills.
They must have the ability to pass the mandatory background check.
Applicants will also be expected to write a two-to-three page essay describing the reason they chose social work as a career path or their interest in working with children and families. They must also include a commitment to social issues and a list of strength and weaknesses.
The University of Montana's BSW program has been accredited since 1974 and it is a rigorous program designed to do much of the same that the program at SKC is designed to do. Specifically the program is designed to help students address social problems from a broad ecological perspective. In order to be considered for the program, students must have completed 5 of the 8 extra-departmental classes; completed Social Work 100 and Social Work 200; an overall GPA of 2.75 and GPA of 3.00 in those classes; and submitted a written application to the social work office. The MSW program at Montana has been accredited since 2001 and features concentrations in "advanced generalist"; "clinical or direct practice"; "community development"; and "social policy". It also has certificate programs in addictions and gerontology for students particularly interested in that.
Online Social Work Schools in Montana
It should come as no surprise that neither of the two aforementioned colleges offer a fully online or even a part-time online social work program, so students looking for state-specific online social work degree programs are out of luck. The good news is that there are a number of accredited online degree programs at both the BSW and MSW level and luckily for students, the CSWE keeps a list of those programs on its website.
Online programs are not all created the same and students should make sure not only that they are eligible to actually attend one of these online degree programs but they should also be sure they understand the mode of delivery for these classes and what sort of options there are in terms of flexible class schedules.
Career Opportunities for Social Workers in Montana
State and local governments and the health care and social service assistance industries employ 61% of social workers according to numbers from the BLS. According to job sites in Montana, that pattern is especially true in Montana. The state of Montana as well as the Bozeman Deaconess Hospital, the North Valley Hospital in Columbia Falls and school districts across the state are all in need of professional social workers. Local psychiatric hospitals and clinics are also on the lookout for trained professionals in the social work field.
For more information about the process of becoming a social worker in Montana, visit our page on Montana social worker license requirements.
2022 US Bureau of Labor Statistics job market trends and salary figures for social workers, child, family, and school social workers, healthcare social workers, mental health and substance abuse social workers, and social workers (all other) are based on national data, not school-specific information. Conditions in your area may vary. Data accessed July 2023.
<!- mfunc search_btn -> <!- /mfunc search_btn ->
Child, Family, and School Social Workers Salary in Montana
| Location | 10% | 25% | Median | 75% | 90% |
| --- | --- | --- | --- | --- | --- |
| United States | $32,300 | $38,350 | $48,430 | $62,080 | $80,290 |
| Montana | $28,260 | $33,470 | $39,670 | $45,220 | $54,570 |
| Billings, MT | $21,000 | $23,750 | $33,050 | $43,490 | $54,400 |
| Great Falls, MT | $21,830 | $31,630 | $36,090 | $38,110 | $44,920 |
| Missoula, MT | $25,430 | $28,760 | $33,960 | $38,180 | $44,970 |
Table data taken from 2020 BLS (http://www.bls.gov/oes/current/oes211021.htm)
Healthcare Social Workers Salary in Montana
| Location | 10% | 25% | Median | 75% | 90% |
| --- | --- | --- | --- | --- | --- |
| United States | $36,110 | $45,280 | $57,630 | $72,120 | $87,150 |
| Montana | $34,360 | $41,210 | $51,310 | $61,640 | $70,120 |
| Billings, MT | $40,170 | $46,710 | $54,650 | $61,550 | $71,700 |
| Missoula, MT | $33,010 | $39,460 | $45,240 | $52,650 | $64,630 |
Table data taken from 2020 BLS (http://www.bls.gov/oes/current/oes211022.htm)
Mental Health and Substance Abuse Social Workers Salary in Montana
| Location | 10% | 25% | Median | 75% | 90% |
| --- | --- | --- | --- | --- | --- |
| United States | $30,770 | $37,220 | $48,720 | $65,210 | $87,420 |
| Montana | $28,010 | $32,310 | $37,000 | $45,080 | $51,700 |
| Billings, MT | $22,520 | $27,110 | $35,430 | $50,190 | $58,980 |
| Great Falls, MT | $24,040 | $27,670 | $33,990 | $40,630 | $46,990 |
| Missoula, MT | $25,420 | $27,370 | $30,620 | $37,250 | $54,450 |
Table data taken from 2020 BLS (http://www.bls.gov/oes/current/oes211023.htm)
Featured Montana Schools with Social Work Degree Programs
<!- mfunc feat_school ->
Featured Programs:
Sponsored School(s)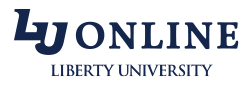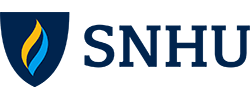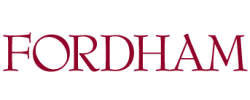 <!- /mfunc feat_school ->