How to Become a Social Worker in Montana
<!- mfunc search_box_body ->
<!- /mfunc search_box_body ->
<!- mfunc feat_school ->
Featured Programs:
Sponsored School(s)
<!- /mfunc feat_school ->
Montana Social Work License Requirements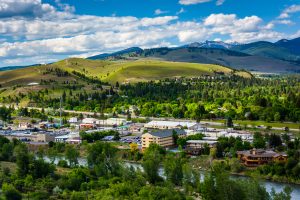 Social work is a health profession that serves to provide a support system for traditionally underserved communities as well as children, couples, and families. A licensed social worker may be trained to give support to vulnerable people suffering from conditions that may include but are not limited to mental and physical disability, psychological or emotional disease, and those who need help accessing public services.
In the state of Montana, there is a single type of social work license available to applicants:
Learn more about social work degrees in Montana
Read on for more on the specific requirements for becoming a licensed social worker in Montana that include a background check for all applicants and continuing education to maintain licensure.
<!- mfunc search_btn -> <!- /mfunc search_btn ->
LCSW Requirements in Montana
Education: To become a licensed clinical social worker (LCSW) in Montana, applicants must have completed a master's or doctoral level degree in social work from a college or university that has been accredited by the Council on Social Work Education. Unlike other states, Montana does not accept a bachelor's degree when considering an application to practice social work. When seeking licensure, an applicant must arrange for their completed degree transcript to be sent directly from the awarding institution to the Montana Board of Social Work (MBSW) for approval.
Exam: Applicants seeking licensure in Montana through examination must provide proof of a passing grade in an examination administered by the Association of Social Work Boards. Montana accepts AWSB exam scores at both the clinical and advanced levels.
Experience: Prior to being licensed as a clinical social worker in Montana, applicants must have completed no less than 3,000 hours of clinical work experience under the direct supervision of either a licensed clinical social worker, a licensed clinical professional counselor or a licensed psychologist/psychiatrist. The applicant seeking to become a LCSW must have completed the supervised clinical experience no longer than five years before application, and the 3,000 required hours must have been attained over a period that lasted a minimum of twenty-four months. Additionally, at least 1,500 of the clinical hours need to have taken place under the direction of a qualified supervisor. Consult the Montana Board of Social Work for further information related to the clinical work experience requirement.
References: Before licensure can be approved, the applicant must acquire three letters of reference from licensed social workers, licensed psychiatrists or licensed psychologists. At least one of the reference letters must come from the applicant's clinical work experience supervisor. All three letters must be sent directly to the MBSW from the letter writer.
Background Check: Any person seeking to become a licensed clinical social worker in the state of Montana must submit to a fingerprint-background check that will be evaluated by the Department of Justice, Montana Criminal Records. Applicants may request a packet from the Montana Board of Social Work that contains full instructions and supplies needed to submit to the background check. No applicant will be considered for a social work license until the background check has been submitted and approved.
Continuing Education: To maintain a social work license and be eligible for renewal, all LCSWs must acquire at least twenty hours of continuing education per annum. These education hours must be full sixty-minute hours.
Licensure by Endorsement
Applicants wishing to be licensed to practice social work in Montana who have previously practiced in other states may be given licensure without being required to take another ASWB examination. The requirements to be licensed through endorsement are as follows:
Proof of 3,000 hours of clinical work experience that can be verified through affidavit
Proof that the applicant has practiced social work at least two years before applying in Montana
Three letters of reference provided by licensed social workers or licensed psychologists/psychiatrists
A more detailed list of requirements for licensure by endorsement can be obtained from the MBSW.
Social Worker Career Outlook in Montana
The Bureau of Labor Statistics collected employment and wage data from Montana employers in all different industries including social work in May of 2022. According to the BLS, the number of social workers employed in Montana is on the rise. In May of 2011, there were 2,390 social workers employed in Montana. The updated data estimates that there are 2,650 social workers employed across Montana as everything from a school social worker to a mental health and substance abuse social worker. The BLS also found that the average mean salary ranged from $41,790 for mental health and substance abuse social workers to $57,320 for healthcare social workers. For more information on state occupational employment data and wage estimates, please visit Montana's Occupational Employment Statistics page with the Bureau of Labor Statistics.
The Importance of CSWE Accreditation
The Council on Social Work Education bestows accreditation to universities and colleges in almost all fifty states. Accreditation is important because it ensures that communities are being served by social workers who have received the best training available in areas like ethics and critical thinking. A social worker that has been trained by a CSWE accredited school will be much more effective in providing services to their communities and will establish trust with the people to whom they are providing support.
<!- mfunc search_btn -> <!- /mfunc search_btn ->
Persons without a CSWE-accredited degree could potentially apply with their respective state board for an exemption. However, the majority of exemptions are typically granted to individuals already licensed to practice other related disciplines like medicine or psychology.
Search Accredited Social Work Programs
<!- mfunc feat_school ->
Featured Programs:
Sponsored School(s)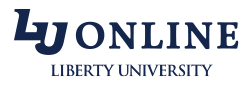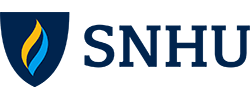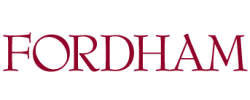 <!- /mfunc feat_school ->
Additional Resources for Social Workers in Montana:
2022 US Bureau of Labor Statistics job market trends and salary figures for child, family, and school social workers, healthcare social workers, mental health and substance abuse social workers, and social workers (all other) are based on national data, not school-specific information. Conditions in your area may vary. Data accessed July 2023.